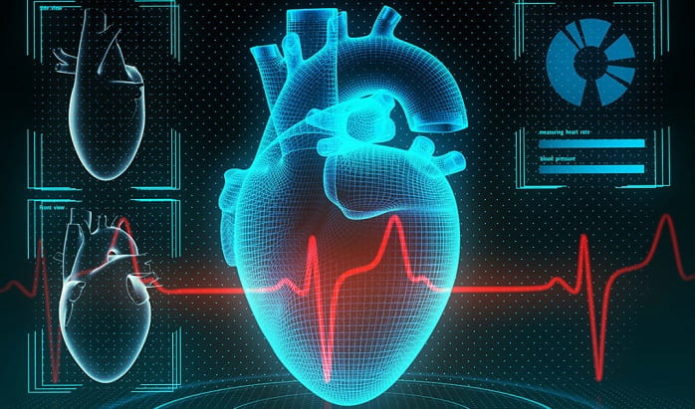 The National Heart Centre Singapore has opened a research laboratory for cardiac imaging that uses artificial intelligence to detect and predict cardiovascular diseases.
According to a press statement, the Cardiovascular Systems Imaging and Artificial Intelligence (CVS.AI) research laboratory is the "first of its kind" in Singapore and Southeast Asia to study the different aspects of heart diseases using various imaging methods, such as CT, MRI and nuclear imaging.
The 185-bed heart referral centre, which sees over 120,000 outpatients yearly, performed almost 17,000 heart scans last year.
The CVS.AI lab will leverage the large amount of information collected at NHCS to enhance the precision and efficiency of predicting and identifying cardiovascular diseases.
Specifically, the research lab aims to provide AI techniques in capturing and interpreting cardiac images; to conduct in-depth assessments of cardiovascular diseases among at-risk populations; and to discover complex patterns of cardiovascular diseases.
In 2020, nearly one in three deaths or 31.7% of total deaths in Singapore were due to CVDs, such as heart disease and stroke.
The NHCS has been integrating AI into cardiovascular care provision. With its ability to provide very detailed reports, the technology has enabled them to track and monitor disease progression, as well as manage and administer treatment for heart diseases at an early stage.
"We witness how AI can help us make sense of small and large pieces of data, and even predict future progression of disease, and its great potential to address challenges relating to diagnostics," said Zhong Liang, technical lead of CVS.AI.
"Over time, this can potentially save costs, broaden accessibility of cardiac scans to patients, and improve overall healthcare for our population," Terrance Chua, professor and medical director at NHCS, also said.
SingHealth, which the NHCS is part of, signed a three-year partnership with Singapore Innovate to further the adoption of AI and other emerging technologies in healthcare. The healthcare group also recently entered into a collaboration with National Supercomputing Centre Singapore and NVIDIA. As part of the partnership, they will support SingHealth's Artificial Intelligence for Transformation of Medicine Programme, which works to develop AI algorithms that predict a patient's risk of cardiovascular events.
Across Asia-Pacific, public and private stakeholders have also pursued initiatives to advance the application of AI in the diagnosis and prediction of heart diseases.
Omron Healthcare and Kyoto University in Japan have partnered to study the use of AI and home-recorded health data in predicting early signs of CVDs.
The Korea Institute of Machinery and Materials under the South Korean Ministry of Science and ICT has developed a cardiovascular event prediction model by integrating deep learning tech from mechanical equipment with ultrasound imaging.
Australian medtech company Artrya in October unveiled Salix, an AI tool for diagnosing coronary heart disease, which it developed with researchers from the University of Western Australia. The diagnostic tool, which detects and assesses atherosclerotic plaque from CT scans, has been cleared for commercialisation in Australia.