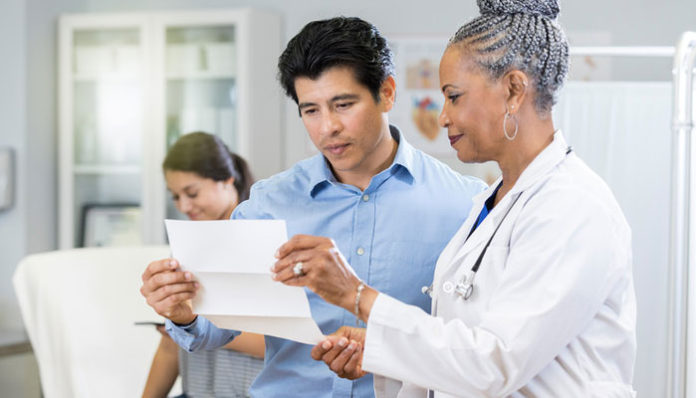 Despite a federal regulation that became effective more than a year ago, few hospitals are disclosing the costs of their routine operations online. The goal of the Hospital Price Transparency Law is to inform people about the upfront expenses of treatments like colonoscopies, medical testing, and X-rays before they visit the hospital.

However, new evidence suggesting hospitals are generally disobeying the rule was published in the Journal of the American Medical Association.
According to the regulation, hospitals are required to post the cash costs of procedures on their websites in two formats: one that is user-friendly for consumers and includes a cost estimator for the 300 most popular services; and another that is machine-readable, or essentially a spreadsheet. Patients can compare the discounted cash pricing with the costs they would pay if they used insurance thanks to this ability to know exactly what to expect to pay.
Only 300 hospitals, or less than 6%, were fully compliant with the law, meaning they had rendered machine-readable data and independent price estimators for shoppable commodities publicly available, according to the report's analysis of 5,000 hospitals nationally. Although many hospitals were only partially in compliance, 50% lacked one of the two essential elements.
By excluding outpatient surgery clinics and rehabilitation facilities, the researchers focused on just over 2,700 acute care hospitals. Hospitals with lower revenue, those in metropolitan regions, and those in areas with few health clinics or other hospitals were judged to be more transparent. The new analysis highlights a fundamental flaw in a regulation designed to protect patients from confusing medical prices and unforeseen medical bills. Patients rarely know how much a procedure will cost until they receive the bill because hospitals and health insurers determine their own prices.
Xavier Becerra, the Health and Human Services Secretary, stated in a previous interview that Americans deserve not only to get good rates when they go into a hospital, but to know what they are going to spend.
Patients are kept in the dark by hospitals
When Jason Dean of Dellrose, Tennessee, cut his knee in May 2021, he should have been able to look up the cost of six sutures online according to the hospital transparency rule, which was implemented on January 1, 2021. Because the local doctors' offices were closed, Dean, 50, travelled almost an hour from his house to a hospital emergency department.
Dean enquired about the cost of the operation. Dean was shocked to get a $6,500 bill after hospital staff assured him the stitches would be covered by his insurance.
He assumed it to be a prank. Dean, a construction worker, stated, it was astounding when he opened the invoice for $6,500 for a 1-inch simple stitch operation. Insurance paid for some of it, but Dean was still responsible for paying well over $3,000 out of pocket.
In early 2022, 99.5% of hospitals controlled by the three largest hospital systems in the nation—HCA Healthcare, CommonSpirit Health, and Ascension—were found to be in violation of the new regulation, according to a recent audit that included 1,000 randomly chosen facilities. By the beginning of 2022, no hospital inside HCA Healthcare, the biggest system in the nation, was in compliance.
However, several significant hospital networks are publishing costs. According to spokespeople at Kaiser Permanente, Cleveland Clinic, and Mayo Clinic, the hospital networks all follow the law.
Patients get time to shop around and compare costs because many hospital operations are elective or arranged in advance. According to the founder and chairman of PatientRightsAdvocate.org, Cynthia Fisher, the company that carried out the audit, the statute is meant to spur competition and lower healthcare costs for patients.
According to Fisher, hospitals have indeed been capable of keeping patients in the dark and outsmarting them with wildly exorbitant medical bills. By being free to ignore this restriction, hospital administrators are putting money before people.