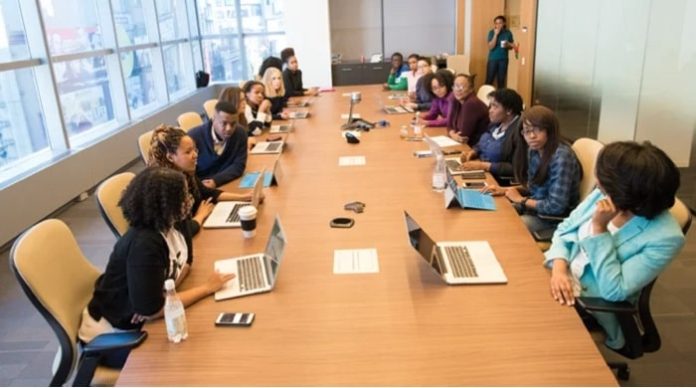 The healthcare industry landscape continues to evolve. Adapting to patients' needs requires flexibility and adaptability, especially in an unconventional time. While healthcare organizations adjust, it's not only doctors, nurses and healthcare executives who must make changes. The board of directors for healthcare organizations must also handle new responsibilities and address a variety of issues they previously did not worry about.
Last year, The Governance Institute shared that healthcare organizations' boards found a strong relationship between time spent on strategic priorities during board meetings and higher overall board performance. While this is welcome news, most boards find it challenging to focus and prioritize each meeting's needs. This is true for large boards, which are common for healthcare organizations.
A large board naturally has many different ideas, preferences and discussions. However, while it helps having unique perspectives at the table, the larger the board, the more difficult it can be to remain productive. To effectively manage a large board meeting, organizations must free boards from managerial duties and give them the tools and time to focus on what matters the most.
Efficient document management
With multiple individuals creating documents for board meetings, it's easy to lose track of where all the documents are stored and saved. This is especially the case for organizations with both printed and electronic documents or for organizations that went the digital route but combined too many solutions without proper integration.
When that happens, board members who want to prepare for meetings ahead of time to have more strategic conversations get bogged down trying to find multiple documents either through individual software solutions or via email. This is frustrating and steals time from more strategic thinking.
Instead of repeating this cycle for every board meeting, organizations can make things easier for board members by creating centralized document storage in a digital format. Having a single online solution allows board members to access information at will. Should a board member miss a meeting or need access to meeting minutes, they know exactly where to look.
Develop well-crafted agendas
More people in the room means more time for distractions or conversations that veer from the priorities at hand. Spending significant time addressing items like administrative issues or tactical points can drain board members before even discussing strategic initiatives.
Create an efficient meeting agenda to keep discussions on track and help board members understand the meeting's priorities. To do this, spend time ahead of the meeting thinking through major agenda items to discuss before the meeting ends. If you have items that could potentially go awry or cause substantial discussion, consider assigning time limits to each item. Also consider beginning meetings with the most critical item or question first and then covering mundane details and reports. The key is to put fresh eyes and minds onto the most important strategic conversations. Covering mundane items first can sap that energy and negatively impact the rest of the meeting.
Create room for engagement
Before the pandemic, boards could meet in-person, allowing for open conversation and collaboration. While virtual meetings still let members engage and discuss, they also remove the personal connections, like social or non-verbal cues, making it more difficult to engage with every board member, especially on a large board.
Rather than have the same individuals speak every time, empower a staff member or board leader to call out those who have not had the chance to speak. While going around to each individual may not be feasible, be sure everyone can communicate freely without talking over one another or dealing with technical difficulties. With so many people on a call, some members might feel like they can't find the right moment to speak. With this in mind, call out individuals who typically participated in in-person meetings to make sure their voice is heard and respected.
Any meeting will have tactical and administrative tasks to cover. However, for board meetings especially, time spent on these items takes away from the strategic brain power in the room. Instead of getting lost in a call because of the number of individuals on the board, use technology solutions to simplify these meetings. In doing so, members' strategic brain power doesn't go to waste, allowing members to effectively guide the organization.
About Jeb Banner :
Jeb Banner is CEO and co-founder of Boardable , a board management software company serving nonprofits around the world. Previously the CEO of SmallBox, a creative agency he co-founded in 2006, Jeb is also the founder of Musical Family Tree, a nonprofit dedicated to spreading Indiana music, and co-founder and past chair of The Speak Easy, an entrepreneurial co-working nonprofit located in Indianapolis, IN. Along the way Jeb has co-founded or invested in a number of other Indianapolis-based businesses. He lives in Indianapolis with his wife Jenny and their three lovely daughters. In his spare time, Jeb collects vinyl records, records music, and cooks as much as possible.
About Boardable:
Boardable is an online board management and meeting portal that centralizes communication, document storage, meeting planning, and everything involved with running a board of directors. Founded in 2016 by nonprofit leaders and founders, Boardable has a mission to improve board engagement for nonprofits. Boardable is based in Indianapolis, Indiana.