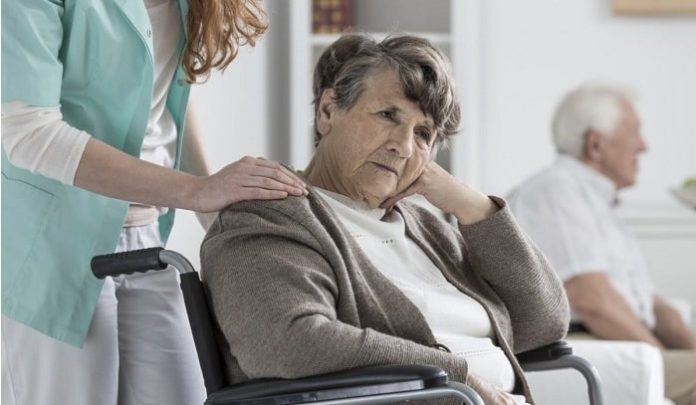 When you place an elderly loved one in a nursing home, you reasonably expect them to receive the best possible care. You may hope that not only will their health needs be met, but their safety and psychological needs will be met as well.
However, nursing home abuse is far too common, and there are steps that you can take if you believe that your loved one is in danger.
Recognizing the Signs of Abuse
Some of the most common signs of nursing home abuse are easy to spot. Bedsores, unexplained injuries, matted hair, visible bruises, and drastic weight loss are common signs of abuse.
But other signs are not so easy to pick up on. Your loved one may act fearful when the nursing home staff is in the room. They may be listless, unresponsive, or may look depressed for no apparent reason. They may start to display abnormal behaviors like an objection to being examined (either by you or a staff member). If you recognize these signs, it is time to take action.
My Loved One Was Likely Abused: What's Next?
By law, the management of the nursing home must investigate any claims of abuse. Inform the management in writing and ask for updates about the progress of the investigation. Talk to your loved one about what may have been happening. This can be challenging because some elderly patients are not able to verbalize the abuse. Others may be afraid that if they talk to you, the staff will retaliate against them.
The first thing you should do if you suspect abuse is to ensure their safety. In some extreme cases, this may mean calling in the authorities, emergency medical care, or removing them from the facility altogether.
Document the abuse. Take photos of injuries, the condition of the patient's room, and the facility. Communicate only in writing with the management. Know the patient's rights and the facility's responsibilities.
Nursing home patients have the right to:
Dignity and respect
The ability to manage their own money if able
The right to be informed of their medical issues or have a designated person informed
A home-like environment
A reasonable expectation of privacy
Freedom from violence and fear
A safe and comfortable environment.
How to Spot & Handle Abuse?
Be an active part of the patient's day-to-day life. Make surprise, unannounced visits and ask to see the facility's care log. Ask when the person had their last meal or was last administered medication. Send new friends or family members to drop in periodically. This way, the staff won't know to spruce things up when they see you arrive quickly.
If you don't get a resolution from management, call the state authority on nursing homes and elder abuse. There are adult protective services agencies tasked with investigating these types of cases and will work quickly to get to the bottom of abuse claims.
Conclusion
Overworked, underpaid and inexperienced staff sometimes take out their frustrations on their patients and cause long-lasting harm or even death. Don't wait if you suspect abuse. Hire an attorney who is knowledgeable about nursing home abuse.
If your loved one has suffered at the hands of their caregivers, they may be entitled to compensation. An experienced nursing home abuse lawyer will fight to get you money to cover medical bills, the cost of getting into a new facility, or the cost of acquiring alternative care. There is no need for your loved one to suffer in silence.