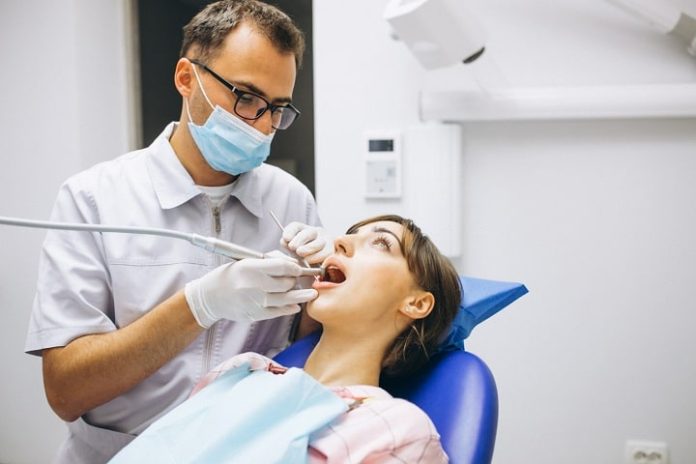 Proper dental care is a vital component of fundamental health and sanitary maintenance. In addition to flossing and brushing your teeth every day, you should get your teeth checked by a dentist regularly. Having a trusted dentist for your dental care makes it more likely for you to show up at your appointments. Making your initial visit to a dental clinic is not the end of the assessment process. If you visit a dental clinic for the first time, make a note about whether or not you wish to go back for future appointments.

This article will talk about how to find a dentist that you can put your trust in for your dental needs.
Check the dental insurance policy you have.
Your insurer may have a list of preferred dental providers. If this is the case, it will be an easy task how to find a dentist because you will have fewer options.
Inquire with your primary care physician.
Doctors are excellent people to ask about a great dentist that they can recommend. They are likely to have had many patients who visited various dentists in the vicinity and could have heard about their experiences. Moreover, they may be aware of the dentist's reputation in the healthcare community.
Ask your family, friends, relatives, and even neighbors.
If you relocate to a new area, it is a great idea to inquire about a few neighbors about their dentist. Your friends and family may also have a dentist they trust and can make a recommendation. This is the most reliable method of obtaining an unbiased review of a dentist.
Check out reviews online.
While this might not be the most reliable source of how to find a dentist that is reliable (as many internet reviews are written with ulterior motives), you may be able to obtain a broader range of reviews. Though there may be an abundance of positive and negative reviews, consider the average experience. Because every story has two sides, avoid discounting a dentist solely on the basis of one or two negative internet reviews.
Take all online reviews with a grain of salt and focus on the specific complaints rather than the overall rating. Put little stock in complaints about the inconvenience of getting to the office or seeing a dentist; however, if the majority of reviews are critical of something specific, such as longer waiting time to be seen, then you may put into consideration this type of information.
Consider the factor of convenience.
Input the dental clinic's address into a map software to determine how long it would take to get there. Consider the proximity to your place of employment or your children's schools to determine whether it is practical to commute to the clinic before or after school or work. While proper dental care is essential, it is not wrong to decide based on Convenience if you have no other viable options.
Look for a dentist who is a good fit for your needs.
While you may only require a general care dentist, it is beneficial to understand the classifications. You could save yourself time by avoiding dentists that do not perform basic tooth cleanings. Find a private clinic with a knowledgeable staff. Someone who specializes in various areas of dentistry will also be beneficial if you have more complicated dental issues.
Endodontics: these practices specialize in cracked teeth, root canals, and other specialized procedures.
Orthodontics: these are dental practices that deal with misaligned teeth. They will fit you with braces and generally not perform routine dental cleanings.
Pediatric dentistry: Your kids would also require the services of a pediatric dentist. Inquire whether the practice cleans both children's and adults' teeth.
Periodontics: it is a branch of dentistry that focuses on treating problems with the gums and jaw. They will take care of any loose teeth that may need extraction.
Prosthodontics: this type of practice is dedicated to the creation of artificial teeth and other oral structures.
Keep a close eye on your dentist's availability.
Was it simple to schedule an appointment? When you arrive at the clinic, do you have to wait for a long time that is already beyond your scheduled time? At times, seeing a great dentist will need you to sacrifice part of your time; nevertheless, if you have the choice, choose the dentist who is easily accessible on your end.
Take note of how easy and convenient it was to attend to your dental appointment
Searching the dentist's address into a map is one thing; going there another is another one. If it is not convenient for you to go to a certain dental clinic due to danger and other unpleasant circumstances such as lack of parking area, then you should cancel your appointment.
This is a very important step for those who use public transportation to go to their dentist's clinic. You must consider the added expenditures and inconveniences of transportation.