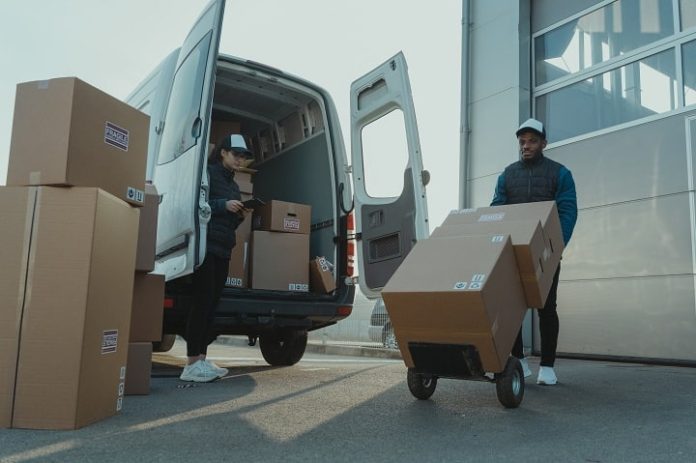 The medical industry relies on 24/7 medical couriers to make time-sensitive deliveries. Medical courier services are run by professionals who are trained to handle biohazardous material. It's estimated that the medical courier market will reach a market size of $7.1 billion by 2027.
It's clear to see that medical couriers aren't just a trend; they're here to stay. In this article, we'll review why this industry is increasing in popularity and what trends make couriers efficient.
Why is the Medical Courier Industry Growing?
The medical courier industry is seeing a meteoric rise in popularity because of the rapid growth we're witnessing in the pharmaceutical and biotech segment. Manufacturers don't have access to their own couriers, so they'll hire third-party services that offer a specialized solution.
Medical couriers offer several high-in-demand services, such as STAT delivery, express delivery, same-day delivery, and shipment tracking. Hospitals and clinics may soon monopolize the medical courier market as they start to carry more pharmaceutical items in-house.
Improvements in clinical trial logistics, global logistics, direct to patient models, and cell and gene therapy are similarly increasing the growth in the medical application segment.
Trends to Watch for in the Medical Courier Industry
With the medical courier market growing quickly, several services are compromising on quality to keep up. If your medical courier service doesn't have the following, stay away.
1. Same Day and Express Delivery Are Becoming More Popular
All high-quality medical courier services have to offer same-day shipping. Otherwise, sensitive medical equipment or pharmaceuticals could stay in the truck too long and become unusable. Or worse, someone could suffer health consequences due to a late or 2-day delivery schedule.
The medical industry knows that people rely on their products and services, so delivering anything less than subpar isn't acceptable. A medical courier service should always be the fastest, safest, and most effective way to get your items to your customers.
2. Medication Adherence and Accuracy are Becoming More Important
Errors in any delivery will make customers upset, but if you make mistakes when delivering anything medical, you could be risking someone else's life. A slight change in medication amount or in the medication itself could be dangerous, whether the person takes it or not.
One huge benefit of using a medical courier is their accuracy when compared to pharmacies. Shockingly, pharmacies have a 1.75% error rate, whereas medical couriers sport an impressive 0.0085% error rate. With these numbers, you'll reduce the need for redeliveries and returns.
3. Efficient Package and Route Tracking is an Industry Necessity
It's not uncommon to see delivery services use a tracking system. In fact, it's now considered an industry staple. Without package tracking, customers won't know the whereabouts of their medication, which can be inconvenient at best and terrifying for your patients at worst.
The best medical courier services take it up a notch with how they communicate with suppliers. If you're a supplier, your service will give you performance and cost metrics, so you know exactly what you're paying for. This makes it easy for you to make changes to your business.
4. Affordable Rates, Especially for Their Experience, is an Industry Staple
Medical couriers are surprisingly inexpensive to use despite their expertise. Traditional courier services are often too expensive and risky to use for smaller pharmacies or biotech labs, so they won't use them too often. Medical couriers provide that happy medium in the industry. 
What's more, medical couriers offer different packages depending on your needs. If you don't need to transfer organic material, just machines, you won't need a freeze. Just medications? You won't need equipment to keep sensitive materials from sliding, breaking, or spilling.