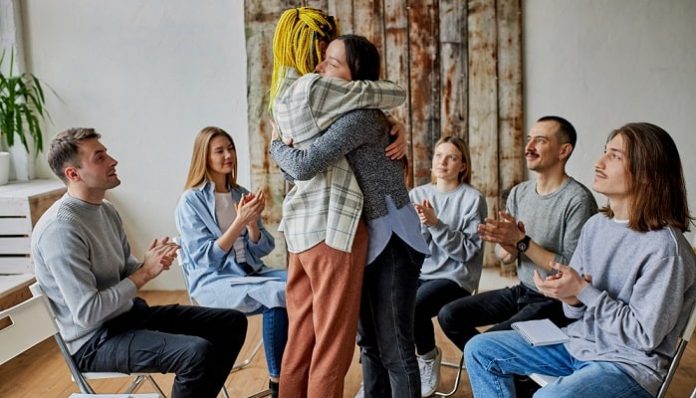 If you have an addiction problem, enrolling in a recovery center should be at the top of your list of approaches to handle it. It's an effective treatment option given the attention a patient gets daily from professional rehab staff, fast-tracking your recovery journey. No matter how advanced your addiction is, a reliable facility with experienced workers should be able to get to the root of the problem and solve it.
Depending on your location, you can find several recovery centers such as Indianapolis alcohol rehab near your home. They don't have the same amenities, and the service standards aren't the same either; they vary widely. So, you must be extra careful in your choice and work with a recovery center that suits your preferences and needs. Read below for tips on finding the right recovery addiction center:
Do An Online Search
The internet has made it easy to look for services near you. A quick online search for 'recovery centers near me' will give several results. You can narrow the search further by including specific locations. Alternatively, use Google Maps to locate the nearest centers to where you live.
Recovery centers with Google My Business pages often give you a preview of their services. Look for those that fit your preferences. You can also check the user reviews and ratings to grade a center's standard of services. They're honest suggestions from clients who've used their services before. You can rely on them for unbiased insights into the quality of services offered at any given addiction treatment center.
Go for the centers with four to five stars in their ratings. Those with a lower rating may not meet your expectations of excellent service. You may also want to go beyond the rating and read the concerns raised by the reviewers. This way, you'll have an elaborate explanation of why some clients have negative and positive things to say about a given center. But since perceived experiences are subjective, ensure you make an unbiased judgment.
Consult From Professionals
Professional healthcare providers collaborate a lot with drug addiction treatment facilities. Hence, they must know good ones around your area. Again, they can tell which facilities would be better for your treatment experience if they have interacted with you when looking for a solution to your addiction. So, ask them to suggest a favorable recovery center.
You can also suggest any that's on your mind and ask them their opinion about it.
Ask Around For Recommendations
Your friends and family could've been to a rehab center or know someone who's been to a recovery center. Ask them for suggestions, and you can land an excellent facility. Ensure you inquire only from those you trust fully, perhaps friends in your inner circle or just any acquaintance. This way, you can count on their suggestions as valid, as a close friend typically wants the best for you.
Even so, don't stop at the first suggestion. Ask several friends, and if you find most of them referring you to a particular recovery center, you can conclude that the center has unique and excellent services. Put it on your radar and do a deeper search on their treatment options and services before making a conclusive decision. You can visit the center to see it for yourself at this juncture.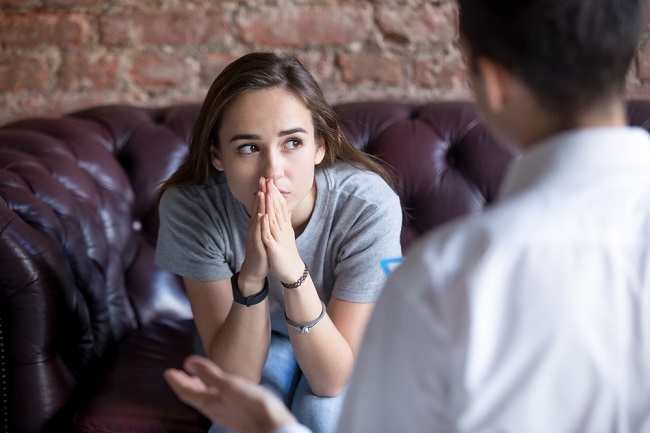 Find Out What The Center Has To Offer
Another significant step you should include in your search is talking to the facilitators directly. You can make a call, send an email, or visit the premises in person. Talking to them directly helps you gather a lot of information that impacts your decision.
Typically, they'll tell you about their programs, how long they last, their objectives and goals, and the relevance of each treatment to your recovery. Such details can be hard to get from outsiders. It's essential to hear from the horse's mouth. You'll avoid making decisions based on false information.
Each step of the inquiry is critical to your final decision. Consider how the customer representatives speak to you or respond to inquiries. You'd expect them to be incredibly friendly and not withhold any information or dodge your questions by providing unsatisfying answers. A harsh representative is a red alert, and you'd want to abort the inquiry, lest you end up in an unfriendly and toxic recovery facility that may impede your efforts to become sober.
Compare The Costs Of Services
You don't necessarily have to pay hefty prices for drug addiction treatment. Of course, some recovery centers are luxurious and charge highly for the out-of-this-world experience. If you can afford it, don't hesitate to enroll. But if your finances aren't at that level at the moment, you could look for more budget-friendly alternatives.
While at it, compare the prices from different centers against their services and settle on the best value for your money. On that note, remember that some factors influence the cost. They include the duration of the program and the amenities you'll use during your stay. Such differences could cause higher prices for the recovery centers. It helps you avoid being conned or overcharged for the services. Remember, it doesn't necessarily mean that the best services should be expensive. It's good to go for what you can afford.
The drawback of going into the recovery center without knowing the prices is that you might have to drop out. And that'll only backtrack your recovery efforts. Therefore, before setting foot in a given facility, consider all the cost details you'll have to pay. It helps you plan your finances and avoid unnecessary strain.
Enquire On The Treatment Options
Different approaches are used when treating addiction. So, it'd help to understand the dynamics and importance of every treatment. You can do research on your own or ask your caregiver for more information about a particular treatment option. Ensure you understand how a specific recovery treatment is helpful for your case. You'll respond better to treatment if you know how it works and approaches it positively. Not understanding the essence of particular treatment procedures may cause you to brush them off as unnecessary, which may adversely impact your recovery.
Today, dozens of treatments and therapies have been proven successful for addiction patients. They include:
Detoxification
Contingency management
Rational emotive behavior therapy
Cognitive behavioral therapy
Twelve-step facilitation therapy
Medication
Ensure your rehab offers some of these for a guaranteed positive outcome.
Compare The Quality Of Services
Most centers diversify their services to differentiate themselves from competitors, leading to differences in quality. Your winning point is selecting premium-quality services designed with the patient in mind. However, in many cases, the more excellent and thorough a facility is, the higher they charge. Such are the ones featuring exquisite amenities and luxurious accommodations to enhance your experience. Other quality indicators to look out for include:
Qualified and trained personnel.
Availability of several treatment options rather than just one.
How does the center ensure you get medical attention if you develop other medical complications?
In the event of a relapse, what measures does the center employ to get you on track?
A follow-up strategy after your program comes to an end.
A thorough evaluation of these quality metrics helps you settle on the best recovery center.
Consider Their After-Treatment Services
An addiction recovery process requires continuous support. It's not enough for the center to fully disengage after your program ends. As you evaluate the factors determining if the facility suits you, look for the centers that offer after-treatment support. Some facilities organize home visits after you've left their center. Such deeds can help you avoid triggers that take you back to your old habits. They'll also advise you on the right environment that supports your recovery.
Other centers may also give you phone coaching and video conferences to help you avoid relapse. You also get to interact with others in their recovery journey from mobile recovery apps. Alternatively, you can join support groups in your neighborhood organized by your recovery center.
Enquire For Special Programs
Addiction problems can result from personal issues—for instance, depression from a close person's death or job loss. For someone else, it could be a habit they caught early on. For such reasons, these two patients may not entirely benefit from generalized therapy. There's a need to have special programs to cater to individual concerns. An approach that works for depression may not help break old habits. The right facility should be able to tailor special programs to respond to every need.
Therefore, enquire about special programs before enrolling in a facility. It helps reach the desired results seamlessly and effectively. Special programs ensure that individual concerns are addressed as they undertake their sessions.
Find Out Their Insurance Policies
Rehabilitation centers use different insurance providers. Thus, it's necessary to determine who the insurance providers are before signing into a program. Addiction recovery services can be costly. If you don't have the finances to pay, your insurance should be able to sort them out.
On the same note, avoid recovery centers that don't take insurance, as your financing options are limited. It could indicate that its standards are below the bar, and that's why insurance firms don't want to partner with them.
Work With Accredited Centers
It's essential to work with accredited recovery centers. A licensed institution shows that they've met all the requisite industry regulations and can offer addiction treatment safely. To get a license, a firm must prove that its amenities are at par with government standards and that its personnel is trained and qualified. Thus, you're guaranteed professional and effective treatment.
Conclusion
Finding the right addiction recovery center calls for an in-depth dive into standards of services and assessment of the amenities and personnel. Being thorough at the choice stage ensures you enroll in a facility that'll help you recover fully from addiction. Hopefully, the tips above are eye-opening enough to guide your selection.