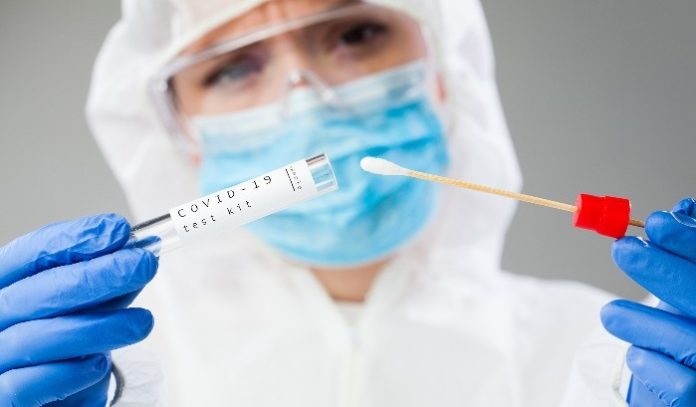 Everyone eligible for both shots will often receive them at the same time during the COVID and flu vaccination campaigns in the fall. Interestingly, according to a top testing specialist, if you recently had a case of COVID, you may already be immune to a deadly influenza infection.
There might now be a silver lining to the pandemic cloud, according to the foremost testing authority, Chief Scientific Officer at London Medical Laboratory, Dr. Quinton Fivelman, PhD. There is compelling evidence that getting the most recent Omicron COVID versions can shield you from dangerous influenza. That does not, however, apply to earlier COVID versions like Delta.
A link between both the patients who reported contracting COVID and the abnormally low incidence of influenza infection was discovered by the London Medical Laboratory earlier this year. This was challenging to confirm, though, since flu cases are lower in the warmer months.
However, now, studies conducted by teams from the University of Kent and Germany, and Professor Martin Michaelis demonstrate a direct correlation between contracting the most recent Omicron forms of COVID-19 and obtaining immunity to influenza. It appears that the body's reaction to the Omicron variant's struggle also prevents the influenza virus from multiplying. The most prevalent sub-variant of Omicron, BA.1 and BA.5, causes a strong antiviral response that inhibits influenza A virus replication, according to a recent study titled Omicron reduces influenza-A virus infection. The influenza virus that infects people most frequently is influenza type A.
Interferons are proteins that alert our immune system to the presence of viruses like Omicron in our body, causing immune cells to mobilise in defence of the invaders. Because they interfere with viruses and cancer cells and hinder their growth, interferons are so named.
It's also interesting to note from the study that these interferons are not produced in response to earlier iterations of COVID, such as Delta. However, neither of the examined Omicron sub-variants led to the generation of type I and III interferons that are biologically active and protect cells from secondary influenza A virus infection. The analysis draws a similar conclusion to the London Medical Laboratory's own findings that, while influenza-like diseases spiked in England during the Delta wave, their distribution quickly decreased when Omicron emerged.
The results are especially pertinent in light of a COVID-19 statistics analysis by the Financial Times in March of this year, which found that COVID-19 was significantly less deadly than influenza for the vast majority of individuals in England as a result of high levels of immunity and the milder Omicron variant.
However, this does not imply that Omicron is in any way more secure or advantageous than influenza. According to the most recent Office for National Statistics (ONS) research, Omicron is just as likely as earlier COVID variations to result in cases of long COVID, with 34% of all long COVID cases emerging during the Omicron-era. The good news is that if one has Omicron, the body may be able to keep that person from getting the flu severely.
The most recent Omicron interferon study has not yet undergone peer review; it was released to the bioRxiv preprint server in September.
A quantitative antibody test is advised for anyone who has ongoing concerns about their COVID antibody levels and the efficacy of their immunizations. The latest generation of blood tests offered by London Medical Laboratory are extremely precise, rapid, and easy to complete, either at home via mail or at one of the numerous walk-in clinics that provide this test around London and also across the nation.