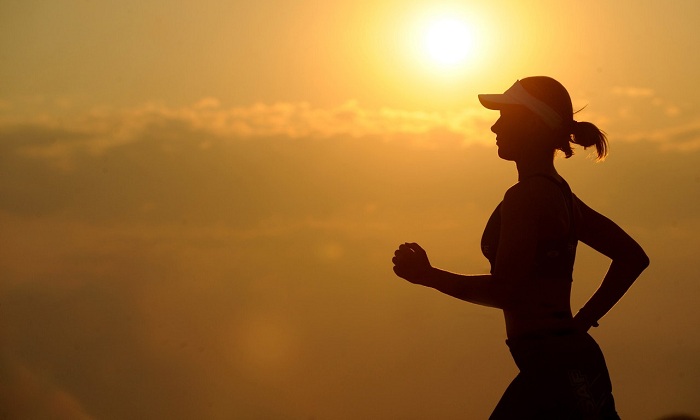 Have you ever thought about the many times you decide to be fit and healthy? Waking up early, having a morning walk, oats and food for breakfast, and cutting down calories throughout the day. Isn't this something like the plan you always come up with?
Well, what stops you, then?
We usually fall out of fitness routines sooner than later because we want everything to be ideal. Lose 40 pounds, get soaring abs, feel energetic, and handle stress. But as soon as you fall into the real world and see that such huge milestones require resilience and sweat, you fall out of the wagon.
Although you should commend yourself on at least trying to be fit and healthy as most don't even try, for your effort to bear fruit, you have to take a few things about your current fitness, body type, and comfort into consideration.
Here are some tips to get you started on your fitness journey.
Workout More Frequently
Exercise and working out is often the first addition on our list when starting out to be fit. So, let's get into how you can improve your exercise and make it more effective.
Many professionals or enthusiasts recommend exercise for health and fitness because of the huge umbrella of its benefits. It improves the composition of your physique and keeps your mind healthy as well.
Research shows that compound exercises like squats, deadlifts, running, swimming, rowing, and dancing that engage all or most of the muscles in your body are the best for cardiovascular health. However, they are not the easiest ones you can get into if your current fitness level doesn't allow them.
This is why considering your current level of fitness is very important. See for yourself how much you can push your body without stressing yourself, whether it is dancing, swimming, brisk walking, or even slow walk that you can start with and do exactly that.
Starting small in exercise helps build temperament and interest in the activity. And you have a higher chance of progressing along the way. Also, research shows that the frequency of exercises matters more than the intensity, which makes it an even more perfect way to incorporate physical activity into your daily routine.
Diet And Supplements
Diet, exercise, and sleep make up the triangle of health and fitness. Even though you can very well achieve some level of fitness by sticking orthodoxly to just one, you won't get to see the maximum difference and effect that way.
You must keep in mind that selecting your diet for a healthy lifestyle differs from the crash diets you come across. If abrupt weight loss/gain is not your aim, then don't stress yourself by trying such hardcore plans.
Make slight adjustments to your diet. Starting with sugar, unhealthy fats, and junk food, remove one component from your meals at a time. This will give your body enough time to adjust to the new diet plan and easy for you to stick to overtime.
As a rule of thumb, dark green vegetables and lean meat are excellent choices to include in your daily menu. Besides the primary diet, you can further improve your health and fitness by using some dietary supplements.
Supplements like zinc, magnesium, omega-3, CBD vape oil, multivitamins, and protein help fulfill your body's nutritional requirements and help you relax and rest better.
Get Adequate Rest
To finish off our list, we must get into something that we all love but somehow get it wrong. Sleep is the trickiest part of a fit and healthy lifestyle to correct.
Initially, we all assume how only abiding by the recommended 8 hours of sleep is enough. However, some studies show that the quality of your sleep matters as much as the duration. So, to sleep merely for 8 hours, twisting and turning in bed, and waking up several times is not nearly enough.
You can improve your sleep by using delta 8 THC from CBD genesis carts for vape. These are FDA approved and relax your body and have anti-anxiety effects as well. This is especially an excellent thing to incorporate if you have trouble sleeping.
Set Up Goals And Milestones
Rather than wishing for ideal results, why not put a name and date on it and make it a goal?
But yes, you do that already. Giving yourself a few months to lose some weight or get into shape is a realistic goal. But you can make your fitness even more fun by setting minor milestones along the way.
Suppose you want to lose fat and gain muscle at the same time. It'll be much easier to mark your progress by frequently measuring your waist, noticing the increase in your workouts' intensity, and improvement in your metabolism.
Because if you rely only on the weighing scale to notice the difference, you'll never get an accurate result.
These minor milestones keep you motivated and help you keep your eye on the prize all along. If you've reduced your waist by an inch over a month, time for celebrations! Treat yourself to a cheat day or even go out with friends.