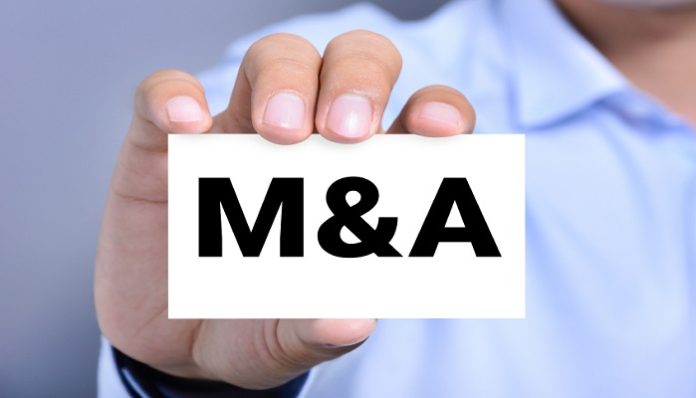 According to recent Kaufman Hall research, the fourth quarter of 2022 was a record-setting time for healthcare merger and acquisition earnings, and the deals that transpired during the quarter increased M&A revenues for the entire year to $45 billion.
In Q4, there were seven announced transactions, and four of them fell under the category of mega mergers, according to Kaufman Hall, where the smaller party had annual revenues of at least $1 billion. A fifth party made between $500 million and $1 billion in revenue.
The average size of the smaller party in all disclosed transactions exceeded $800 million in the fourth quarter of 2022 for the third time in a row. Because of this, the average smaller party size for the year increased to $852 million, easily breaking the previous record of $619 million set in 2021.
In total, 53 deals were disclosed during 2022. Only slightly behind the historical peak of 16.3% in 2021, smaller party yearly sales exceeded $1 billion in more than 15% of the transactions.
Despite a minor increase from the 49 transactions reported in 2021, the number of transactions is still below pre-pandemic levels. However, the parties to the 2022 transactions collectively generated more than $45 billion in transactional revenue for the year. Despite accounting for less than half of the entire volume of transactions, that is greater than the most recent record level of $44 billion, which was achieved in 2017.
Although many hospitals and health systems had financial difficulties in 2022, the percentage of sellers that were in financial distress was slightly lower at 15% than it had been over the previous two years.
In 2022, 91% of all transactions were made between non-profit hospitals and health systems, up from 87% in 2021 and 81% in 2020. The rise in cross-market transactions, which link health systems spread across several areas with minimal to no overlap between markers, was a notable trend in 2022.
Cross-market mergers included agreements between Advocate-Aurora Health and Atrium Health; Sanford Health and Fairview Health; and the University of Michigan Health and Sparrow Health. Kaufman Hall noted a transition from market-based scale to capability-based scale in these deals.
According to Kaufman Hall, the need to disperse operating risks over numerous markets and various market types, such as rural or urban markets, may be the key to this move. However, other elements may also be at play, such as opening up new markets to the specialty services offered by academic medical centres.
This cross-marker consolidation, according to a November Health Affairs study, might hurt competitiveness. Economic theory predicts—and there is growing evidence that this is the case—that hospital systems that operate in several marketplaces will raise prices by using their market power to their advantage when dealing with insurers and other common clients.
Despite a weak economy and concerns about a recession, PricewaterhouseCoopers' December report indicated that healthcare mergers and acquisitions are predicted to continue with ever-increasing transaction volumes. According to analysts, transaction volumes will keep rising as a result of increased focus on private equity platform extensions and the industry's ongoing resilience. Additionally, value-based care is anticipated to increase. According to PwC, players are adopting value-based care across the ecosystem and leaving fee-for-service models in the dust.
The forecast for deal volumes in the health services sector in 2023 is expected to be positive due to these reasons and the persistence of high levels of corporate cash.