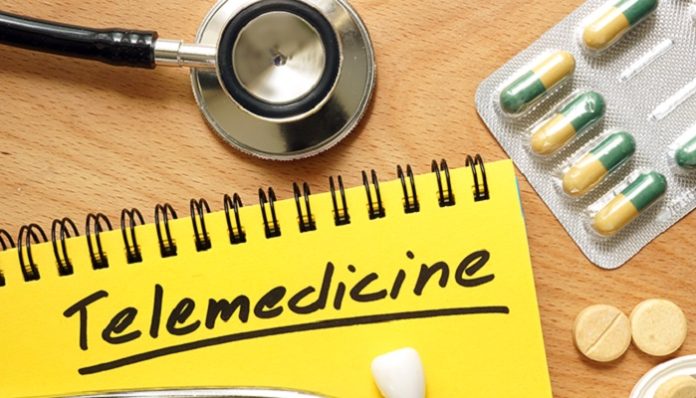 With a population of slightly over a million, Montana faces special difficulties in delivering healthcare to its dispersed residents.
Of Montana's 56 counties, 55 have been deemed Health Professional Shortage Areas (HPSAs), which restrict access to both emergency and regular medical care. Patients frequently cite high travel expenses and extended travel times as justifications for delaying or forgoing medical care.
By granting primary care coverage and specialist treatments, the use of telehealth technology can increase access to affordable healthcare for Montanans living in rural and tribal regions. The Native American population in Montana, which accounts for around 7% of all residents, is also sizable. Tribal members suffer from serious health inequities, which are partly caused by uneven healthcare access.
The COVID-19 pandemic has left many rural and tribal populations particularly vulnerable, according to director of the L.S. Skaggs Institute for Health Innovation and professor at the University of Montana's Skaggs School of Pharmacy,Erica Woodahl.
Commorbidities known to raise the risk of morbidity and mortality linked with COVID-19 have a higher burden in rural and tribal people, she added. No group has seen a greater decline in life expectancy in the two years following the pandemic than tribal people, whose average lifespan has fallen by about seven years.
She continued by stating that the pandemic further decreased access to regular care, which increased the number of chronic condition-related problems that could have been avoided, including ER visits, hospital stays, and overall healthcare expenses. Rural and tribal patients are more susceptible to the development of COVID-19 because they lack proper access to clinics or hospitals nearby for coronavirus testing or treatment, she added. Due to a lack of providers, a paucity of hospital beds, and other resource limitations, this exacerbates already-existing strains on rural healthcare systems.
Through a centralised hub at the university, synchronous and asynchronous telehealth services would be provided to rural and tribal communities in collaboration with clinics, hospitals, and pharmacies throughout the state as part of the telehealth work of the University of Montana College of Health in Missoula.
The extension of services within UM's College of Health would be made possible by the equipment that was purchased with aid from a grant from the FCC's telehealth award programme.
Shayna Killam, PharmD, a postdoctoral fellow at the Skaggs School of Pharmacy at the University of Montana, stated that while the initial utility of telehealth technologies to improve care for underserved populations focused on the immediate provision of clinical services disrupted by the COVID-19 pandemic, advantages to patients will persist beyond the pandemic to address the difficulties of providing healthcare to Montanans.
She stated, telehealth technologies give clinicians the resources they need to close the healthcare access gap and deliver high-quality healthcare to Montana patients. Services will primarily target people with chronic medical illnesses and comorbidities living in rural and indigenous communities.
The group plans to have a significant impact across Montana by leveraging collaborations with clinical affiliates and training sites to offer centralised telehealth services to a variety of patients. Programs at the College of Health at UM received a $684,593 grant from the FCC, according to Killam. Finances were used to acquire linked medical devices and telehealth technology, providing patients in Montana with essential and remote treatments.
Faculty, residents, and students connected to the University of Montana College of Health will use telehealth equipment. In the current health IT market, there are numerous suppliers offering telemedicine technology and services.
Through point-of-care testing, medication therapy management visits, and consultations with telehealth pharmacists, pharmacist-driven programmes offer services for community-based chronic disease screening, education, and control, including managing diabetes, asthma, cardiovascular risk, and mental health.
With medical residents and providers associated with the FMRWM, connected medical devices and video conferencing hardware will be used to deliver routine and urgent care visits, which include diagnostics and monitoring, chronic illness management, prenatal care, and mental health services, according to Woodahl.
In addition to remote assessments augmented with telehealth like vestibular function testing and gait monitoring equipment, telemedicine robots, and video consults with patients and other healthcare professionals, she continued, the UMPT programme gives home-based trips and assistance at end-user sites in rural and tribal communities.
Through the use of top-notch video and audio equipment, clinicians and students in SLHOS will offer telehealth consultations that enable efficient diagnosis and treatment of articulation and voice issues. The University of Montana College of Health received a grant from the FCC telehealth grant fund for $684,593 to buy telemedicine kits to enable essential remote telehealth assistance and to purchase internet-connected devices for remotely monitoring patients' services for underserved, rural, and tribal populations in the state.
The overall objective of expanding telehealth programmes offered by the interprofessional professions and addressing healthcare inequities, according to Killam, is to increase healthcare access.
Telehealth technologies will be utilised to train future health professionals in addition to providing affordable, fair, and equal treatment, she said. Preemptive training of health professions graduates has the ability to change Montana's healthcare system and overcome the difficulties posed by traditional forms of care, says the university.
According to PT, clinical associate professor at the department of physical therapy and rehabilitation science, Jennifer Bell, the equipment purchased has given physical therapists the ability to monitor patients remotely as they conduct interventions in their homes.
She stated that patients frequently struggle with balance and functional mobility at home. By using technology, they are able to see a patient's living surroundings and assist their capacity to walk around, decrease the risk of falling, and finish a home exercise programme, says the doctor.