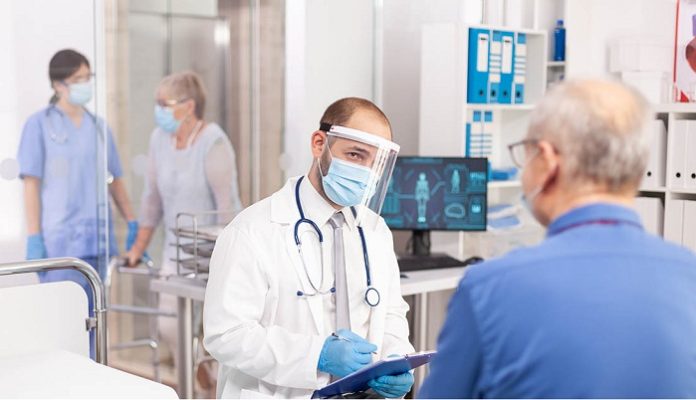 According to a study conducted by the Institute for Health Metrics and Evaluation (IHME) at the University of Washington School of Medicine, more than 43 million extra health workers are required to reach global targets for universal health coverage. Director of Health Systems at IHME,  Dr. Rafael Lozano, remarked that these are the most thorough estimates of the worldwide health care workforce to date. Healthcare personnel are critical to the success of healthcare systems, and it's vital to have these statistics so that governments can make critical choices and plan for the long term. 
The researchers examined physician, nurse, and midwife shortages; dental personnel shortages; and pharmaceutical personnel shortages. In 2019, they predicted that far more than 130 countries had physician shortages, and more than 150 had nurse and midwife shortages. Researchers estimated a shortage of more than 43 million healthcare workers, including 30.6 million nurses and midwives and 6.4 million physicians, when comparing the present thresholds of medical personnel to the minimal levels required to achieve a goal rating of 80 on the effective service coverage index for universal health care.
It is discovered that a country's level of social and economic development is highly related to the density of health care employees, explained Assistant Professor of Health Metrics Sciences at IHME and lead author Dr. Annie Haakenstad. There are a variety of techniques and policy measures that may be used to solve worker shortages, and they should be adapted to each country's unique situation. They hope that these numbers will help them decide which policy interventions are most important and help them plan for the future.
In 2019, the study discovered a 10-fold disparity in the concentration of healthcare workers throughout and within regions. In Sub-Saharan Africa, there were 2.9 physicians per 10,000 inhabitants, but in Central Europe, Eastern Europe, and Central Asia, there were 38.3 per 10,000. Cuba also stood up, with an 84.4 per 10,000 population density as opposed to 2.1 in Haiti.
Nurses and midwives have a concentration of 152.3 per 10,000 in Australasia contrasted to 37.4 per 10,000 in Southern Latin America, indicating similar discrepancies. Despite consistent gains in the health-care workforce from 1990 to 2019, significant gaps persist. Out-migration of health professionals, conflict and political turmoil, violence against health care employees, and inadequate incentives for training and retention are all contributing factors to worker shortages, according to the study. To avoid contributing to workforce shortfalls in lower-income countries, they recommended that high-income countries adopt WHO recommendations on prudent recruitment of health staff.
These findings demonstrate how unprepared the world was when the COVID-19 outbreak swept the globe, putting a strain on health institutions that were already short on frontline staff. These projections will aid governments and hospitals, including medical clinics, in preparing for future pandemics by focusing on training and recruitment. The authors also point out that there is still a lot to learn about the pandemic's influence on the medical field. Among other stressors on HRH during the pandemic, this covers gender dynamics in the health workforce and how the exodus of women from formal employment for care-taking activities at home may have diminished the health workforce.