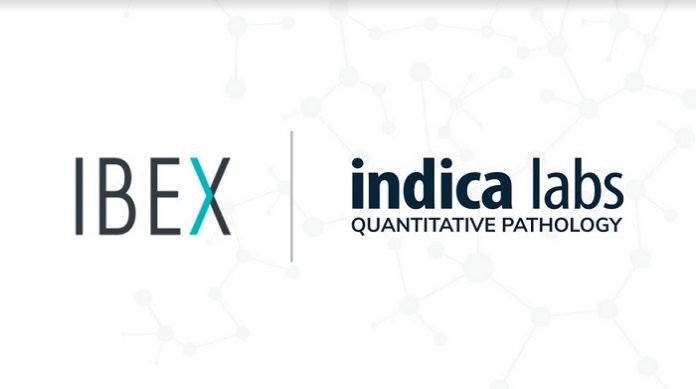 Indica Labs, an industry leader in quantitative digital pathology & image management solutions, and Ibex Medical Analytics, a pioneer in artificial intelligence (AI) based cancer diagnostics, announced an agreement to integrate the Galen™ AI-based cancer diagnostics platform into the HALO AP® digital pathology workflow platform.
The HALO AP platform was developed by Indica Labs to address the needs of digital Anatomic Pathology labs. The platform can be fully integrated within existing LIS or HIS solutions or can operate as a standalone case and image management system for anatomic pathology. Furthermore, HALO AP supports a full range of tissue-based assays and workflows, including synoptic reporting, tumour boards, secondary consults, quantitative analysis, and AI-assisted workflows. HALO AP is used by some of the largest anatomic pathology laboratories in the world, including NeoGenomics and the National Cancer Institute (NCI).
Ibex's Galen platform uses strong-AI algorithms that support pathologists in improving the quality of cancer diagnosis and providing productivity-enhancing insights that help reduce turnaround times. Installed in labs worldwide and used as part of everyday clinical practice, Galen routinely detects misdiagnosed and mis-graded cancers in digitized slides, guiding pathologists to areas of cancer in support of a prompt review. In recent clinical studies, the Galen platform demonstrated outstanding clinical outcomes, including the highest accuracy levels reported in the field for prostate cancer, 1- to 2-day reductions in total turnaround time, and 37% productivity gain for pathologists, compared to conventional microscope viewing.
The integration between HALO AP and the Galen platform is designed to enable a seamless experience for the end-user. Galen adds AI-powered cancer detection, case prioritization, grading and other productivity-enhancing insights displayed directly within the HALO AP Platform, so there is no need to use a separate viewer. Where applicable, the data will be communicated with the LIS or HIS system automatically.
"While Indica Labs continues to grow our state-of-the-art AI application pipeline, we also recognize the importance of interoperability with other leaders in this growing field," commented Steven Hashagen, Indica Labs CEO. "A truly seamless integration with Ibex will allow customers to make best-of-breed AI selections without compromising usability."
"Integrated digital pathology and AI workflows are a major driver in supporting pathologists, as they are challenged by ever-increasing workloads and complexity of cancer diagnosis," said Joseph Mossel, CEO and Co-founder of Ibex Medical Analytics. "By joining forces with Indica Labs, we can jointly offer end-to-end solutions enabling pathologists to accelerate adoption of new technologies, strengthen the business case for digitization and improve the quality of cancer care."
About Indica Labs
Indica Labs is the world's leading provider of computational pathology software and services. Our flagship HALO image analysis platform enables fast, quantitative evaluation of tissues using a broad range of artificial intelligence (AI) and computer vision algorithms. HALO Link and HALO AP facilitate remote image analysis, collaboration and management. Through a combination of precision, scalability, and usability our software solutions enable pharmaceutical companies, diagnostic labs, research organizations, and Indica's own contract pharma services team to advance tissue-based research, clinical trials, and diagnostics.
About Ibex Medical Analytics
Ibex uses Artificial Intelligence to develop clinical-grade solutions that help pathologists detect and grade cancer in biopsies. The Galen™ platform is the first-ever AI-powered cancer diagnostics solution in routine clinical use in pathology and deployed worldwide, empowering pathologists to improve diagnostic accuracy, integrate comprehensive quality control and enable more efficient workflows. Ibex's solutions are built on Deep Learning algorithms trained by a team of pathologists, data scientists and software engineers.