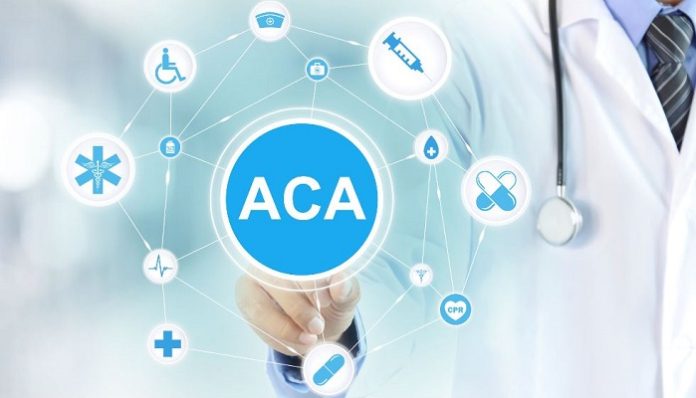 According to the Department of Health and Human Services, enrollment in the Affordable Care Act marketplace has continued to outperform previous years, with almost 11.5 million consumers choosing a health plan nationally as of December 15—the cut-off date for coverage beginning Jan. 1, 2023.
According to HHS, 1.8 million more people—or an 18% increase—have signed up for health insurance compared to this time last year.
In 2022, 10.2 million people signed up for insurance through the federal marketplace at HealthCare.gov. The latest 2022 enrolment data shows 14.5 million people enrolling for coverage across all states, with 3 million of those people being new customers, according to the Centers for Medicare and Medicaid Services summary.
The HealthCare.gov Marketplace Active Enrolment is currently available until January 15, 2023 for coverage beginning on February 1, 2023.
On January 11, 2023, a new snapshot of available national plans will be made public, including those offered through state-based marketplaces. The Inflation Reduction Act investments, according to HHS, are what allowed four out of every five users of HealthCare.gov to select health plans for $10 a month or less.
Extraordinary investments result in outcomes that are unmatched, according to HHS Secretary Xavier Becerra. As stated in the statement, under President Biden's leadership, they have enhanced the Affordable Care Act marketplace with ongoing record affordability, vigorous competition, and historic outreach efforts, and the enrolment numbers mirror that.
According to HHS, 92% of HealthCare.gov registrants will have the option of three or more insurance companies when selecting a plan. Consumers can compare and select options by using standardised plans that offer many of the same benefits at the same cost.
The HHS reports that earlier this year, the country's uninsured rate reached a record low. As a result, hospitals will receive less unpaid care.
The ending of the Medicaid continuous enrolment rule that was implemented during the public health emergency is one worry that could increase the number of people without insurance. As states go through the process of redetermining their level of coverage, an anticipated 18 million Medicaid enrolees might lose their health insurance.
Regardless of whether the PHE is still in effect, states may begin processing Medicaid determinations on April 1 as a result of the $1.7 trillion omnibus budget bill's passing. The ACA is regarded as a substitute for beneficiaries who are no longer qualified for Medicaid coverage.
It's unclear if those who lose their Medicaid eligibility will be able to immediately enrol in ACA coverage during a special enrolment period. It is evident that the omnibus bill's passage separates Medicaid redeterminations from the PHE's conclusion.
There is still more work for CMS to do, according to a representative there. People who have had a life-changing event, such as a wedding, divorce, or having a child or adopting a kid, are typically eligible for Special Enrolment Period coverage.