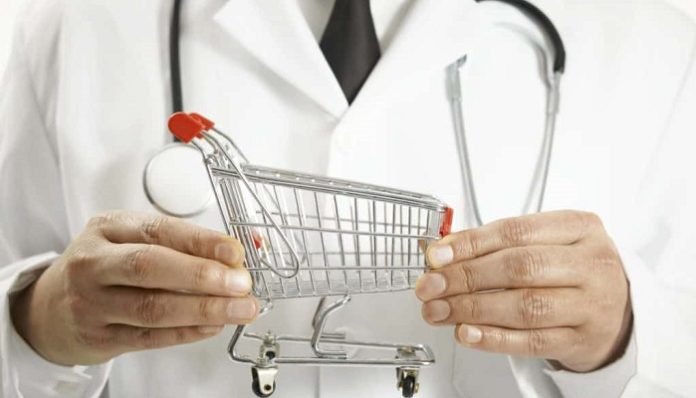 Paul Schuhmacher, a managing director in the healthcare business of consulting company AArete, believes that VillageMD's recent $8.9 billion takeover of Summit Health-CityMD is the most recent chapter in the retailization of healthcare. Evernorth, a Cigna company that provides health services, and Walgreens Boots Alliance contributed to the investment.
According to Schuhmacher, the transaction represents a big investment and a major chance for the pharmacy chain to seize a portion of the income that would often go to established provider groups.
More broadly, he thinks they will see more retailization of healthcare, said Schumacher. In the long run, it will pick up, albeit perhaps not as much in 2023 as interest rates rise and expenditures stagnate in many companies.
Retailers will keep going deeper if they see the approach working. The difficulty, he noted, is that the margins on these commoditized services are smaller. Their objective is to expand into a very broad line of business, expand their revenue streams, and increase same-store sales, even if they are not yet generating nearly as much money as they do in the retail sector.
They are colliding more often and battling more with suppliers, according to Schumacher. They can currently perceive the revenue possibilities. As per Schuhmacher, the health offerings must be straightforward for this to be successful in retail. Retailers should concentrate on streamlining, repeating, and standardising services and procedures across the board.
It is a fast-food business concept that provides consumers with accessibility and convenience. Customer service is already a priority for retailers. The Amazon experience is also available.
The poor operating margins in healthcare come with a learning curve, though.
According to The Wall Street Journal, Walgreens Boots Alliance reduced the number of walk-in clinics it operated in 2019 in order to reduce costs. It sought to hire other companies to provide medical services in stores. The Deerfield, Illinois, drugstore chain announced that it would preserve 220 clinics managed by regional health systems while shuttering the approximately 160 in-store health clinics it currently operates in the United States.
In 2021, CVS Health revealed plans to reorganise and close 900 stores countrywide over a three-year period in order to expand its range of health services at the remaining locations. According to Schuhmacher, CVS, Amazon, Walmart, and other companies that are spending extensively in various ways are posing a direct threat to hospitals and medical practises.
Schumacher remarked that he wouldn't say they're too concerned at this stage. Some healthcare providers are worried. Through digital service offerings and traditional primary care, these firms continue to expand.
The Walgreens Health platform, which will provide care in-store, at home, in the doctor's office, or via a mobile app, was unveiled by Walgreens in October 2021.
The launch of the former's virtual primary care service in August by CVS Health and telehealth provider Amwell signalled the retail pharmacy chain's next steps toward building a bigger online presence. In October, Walmart announced plans to open 16 new clinics in Florida in 2023. These clinics would provide general care, lab, X-ray, and EKG services, as well as behavioural health, dentistry, and community health care, with location-specific services.
Amazon said in July that it would pay $3.9 billion to buy the primary care provider One Medical. Neil Lindsay, SVP of Amazon Health Services, stated at the time that they think healthcare is at the top of the list of experiences that need reinvention. As the population of the country ages due to the baby boomer generation, large pharmacy businesses and others have also broadened their care models to include home care. According to the U.S. Census, senior Americans will account for 21% of the population by 2030, up from just under 17% now, when all baby boomers will be older than 65.
In 2021, Walgreens Boots Alliance finished buying a controlling stake in CareCentrix, a platform that helps patients, clinicians, and health plans coordinate treatment at home. In order to acquire the home health platform, CVS Health outbid Amazon, UnitedHealth Group, and other companies in September for $8 billion.