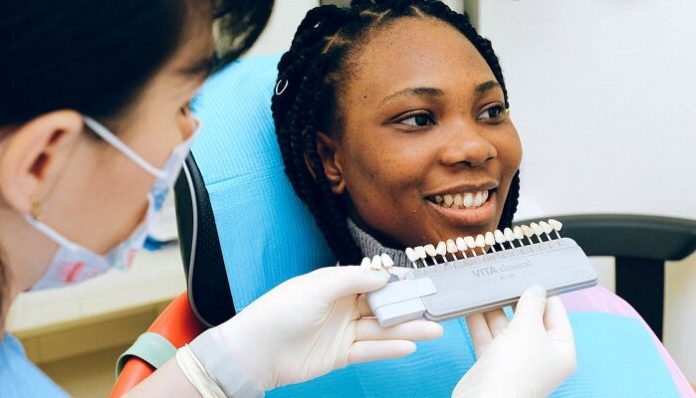 Are you interested in a career as a dental assistant? Dental assistants are an integral part of the dental team, and their job is to provide support for dentists by preparing patients for treatment, taking x-rays, providing oral hygiene instructions, and more. Becoming a dental assistant requires specialized knowledge and skills that must be learned through education or on-the-job training.
If you're looking to start your journey toward becoming a certified dental assistant, let's look at the seven steps that you need to take.
Complete an Education Program
Earning your high school diploma or GED is the first step to becoming a dental assistant. Even if you do not plan on pursuing further education, most employers will require a minimum level of education before they offer employment.
Then, you'll need to complete an accredited dental assistant program. Most programs involve classroom and lab instruction, as well as hands-on experience in a clinic or office setting. Depending on the program, it can take from one to two years to finish. Course topics in these programs may include dental anatomy, pharmacology, radiography, infection control procedures, dental materials, and dental office management.
Once you've completed an approved program, the next step is to take the Dental Assisting National Board (DANB) exam. The exam consists of three parts; Radiation Health and Safety, General Chairside Assistance, and Infection Control. You must pass all three parts to become a certified dental assistant (CDA)
Entering the field
You can also receive on-the-job training from a certified dentist, as long as they are willing to provide the necessary instruction and mentorship. This type of program requires up to two years of supervised clinical practice and a one-time fee may be required. Once you have completed your training, you will then need to take the DANB exam to receive certification.
To find training job opportunities, you can look for postings in local dental offices or search online job banks for advertised positions.
The process of choosing candidates is like finding a real job. You will need to provide a resume, make sure you have all the necessary documents, and be prepared to answer questions. To strengthen yourself for these, look for job interview tips to become a dental assistant and practice your confidence for the conversation. Some of the interview criteria can include your long-term goals as a dental assistant, your proficiency in assisting tasks such as taking x-rays or sterilizing instruments, and any related certifications.
Obtain Credentials and Licensure
Once you have passed the DANB exam and completed your training program or on-the-job training, you can become a certified dental assistant. Most states require individuals to obtain licensure to practice. The process of obtaining your license will vary by state but typically requires you to submit an application and pay a fee.
There are also other certifications that you may pursue, such as Radiology Certification or Coronal Polishing Certification. These additional credentials can greatly enhance your chances of finding and retaining a job in the industry.
Gain Experience
Experience is key for any career and dental assisting is no exception. Once you have obtained your certification and licensure, look for opportunities to gain additional experience. These experiences can be in the form of internships, volunteer work, or simply shadowing other dental assistants. Not only will this help you build your skill set but it will also give you a chance to make connections and expand your professional network.
On the other hand, you can also look for job postings in dental practices. Even if you do not have a lot of experience, it's possible to gain entry-level positions or internships that may lead to full-time employment.
Stay Up-to-Date on Industry Trends
The world of dentistry is rapidly evolving, so it's important to stay up-to-date on the latest trends and technologies. This includes attending conferences and webinars, signing up for newsletters or blogs, joining professional organizations such as the American Dental Assistants Association (ADAA), and networking with other dental assistants.
By staying informed on industry trends you will have a better understanding of the field, which can help you to become a more well-rounded and knowledgeable dental assistant.
Additionally, technology is constantly changing in the dental world, so it's important to keep up with those changes as well. This includes learning new software programs, staying aware of advances in technology, and utilizing online resources for continuing education.
Continuing Education
Continuing education is essential to staying up-to-date in the field of dental assisting. The DANB offers recertification courses that can help you maintain your credentials and stay current with industry standards. You can also take additional courses, obtain certifications, or pursue further professional development through an accredited school or program.
This type of educational advancement will not only demonstrate your commitment to the profession but can also open up opportunities for career growth and better job prospects.
Build Strong Relationships
In addition to obtaining experience and staying current in the field, it's important to build strong relationships with your colleagues, supervisors, and patients. This includes developing excellent communication skills, treating patients with respect, and being a team player.
Strong relationships will not only help you to do your job effectively but they can also lead to better working opportunities in the future.
Additionally, having a positive attitude and strong work ethic will make you stand out from the crowd. This can help you to become an invaluable asset in any dental practice.
Polish Your Resume
Finally, it's important to have a well-written resume that highlights your skills and experience. This includes making sure that your educational background, certifications, and other qualifications are clearly outlined. You should also include any relevant volunteer work or research projects that you have completed.
In addition, make sure to highlight any awards or recognitions that you have received for your work in the field of dental assisting. This will help distinguish you from other applicants and show potential employers that you are an asset to their practice.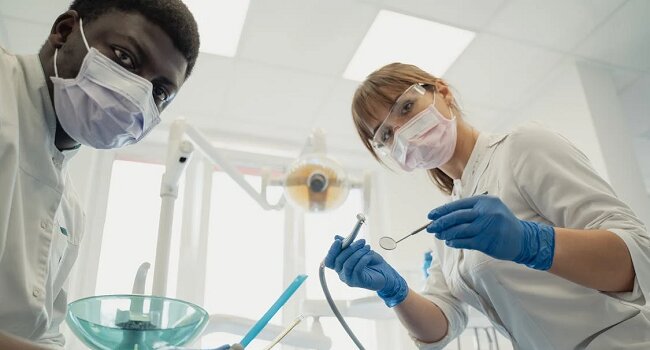 Becoming a dental assistant requires dedication, hard work, and commitment. It is important to stay up-to-date on industry trends, obtain certifications and continue your education to be successful. Additionally, it's essential to build strong relationships with colleagues and patients as well as have an impressive resume that highlights all of your accomplishments.
With the right attitude and preparation, you can become a top-notch dental assistant in no time!