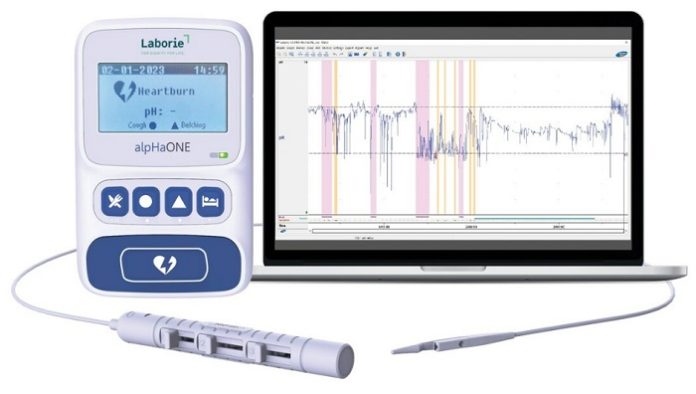 Leading diagnostic and therapeutic medical technology company, Laborie Medical Technologies Corp. (Laborie), announced the launch of the alpHaONE system that is specifically designed to diagnose gastroesophageal reflux disease (GERD) and offers up to 96 hours of monitoring data.
GERD is a chronic medical condition caused by the flow of contents from the stomach upwards into the esophagus resulting in both symptoms and complications. It is estimated that 20% of the US population suffers from GERD with the most common symptoms being heartburn and regurgitation1.
With an increasing number of options for GERD diagnosis, patients and healthcare providers face a challenge in choosing the best solution for a clear diagnosis. alpHaONE offers a unique solution with its ergonomic and compact design, enlarged and easy-to-press buttons, and fail-safe capsule delivery system that protects the patient's esophagus.
"alpHaONE is a patient-centric system that allows for comfortable monitoring and accurate, reliable data, fulfilling the needs of both patients and healthcare providers to diagnosis GERD," said Rhett Klein, Vice President of Sales and Marketing for Laborie's GI Business Unit. "Our primary objective has always been to provide solutions that elevate patient outcomes and enhance their overall experience and we look forward to launching this product."
The comprehensive software application incorporated in the alpHaONE system consists of a Virtual Instruction Program, which allows for effortless navigation. In addition, user-customizable symptom buttons and automatic pH data analysis ensure a seamless user experience.