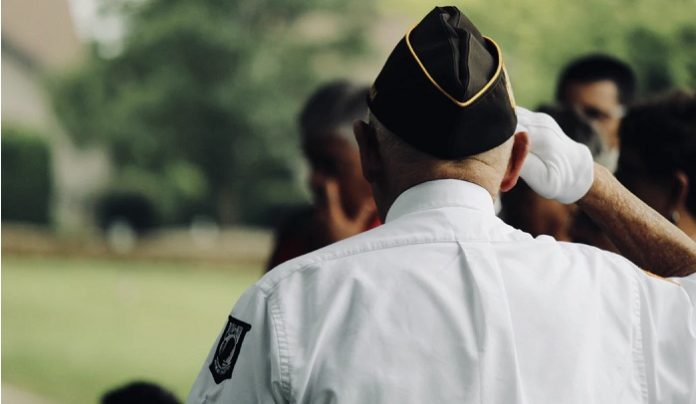 Sacrificing one's life in the service of their country is not something that goes unnoticed or unappreciated. Nowadays, the government does its best to provide many exclusive benefits to those who put their quality of life in harm's way to protect and serve their homeland. Here is what we know so you and your loved ones can get as big a picture as possible of what you're entitled to. It's time you make the most out of those benefits and programs.
1. Specially Adapted Housing Grants
One extremely valuable benefit available for disabled veterans is the specially adapted housing grant. It is a sum of money to be used in changing your current place of residence to fit your needs, or in building or buying a new house. As long as you own the house or are in the process of owning it by paying a mortgage, and you have a service-connected disability, you can qualify for the grant. The maximum allotted amount is a little under $101,000, according to the U.S. Department of Veteran's Affairs, and if your costs are less than the whole sum, you don't have to worry about losing the rest of the grant. The remainder can be used several times across your lifetime.
2. Disability Benefits
Disability benefits are tax-free, monthly dispensed money sums for disabled veterans with physical and even mental conditions resulting from their time in service. The amount differs based on the extent of the disability, but because some conditions worsen over time, the starting amount can quickly grow insufficient. The information from PTSDLawyers.com explains that legally any veteran has the right to request an increase whenever there is a change in their medical condition. In other words, the benefit is not fixed. You can get higher benefits over time, even if you had a prior condition that got worsened by your time in the army.
3. Student Loan Forgiveness
This benefit removes any outstanding student loans for those who suffer from total and permanent disabilities. According to the law, a totally and permanently disabled person is someone who is unable to work. If they're eligible, a disabled veteran's federal student debts are completely forgiven. Keep in mind that this applies to specific types of loans: Perkins, the TEACH Grant, direct federal loans, and Federal Family Education loans. Upon the discharge of the loans, you are put in a three-year monitoring period during which, if you are no longer disabled, you will have to pay the loans or complete the TEACH requirements.
4. Property Tax Exemption
One important thing to know is that the exemption laws and specifics differ according to the state in which you are currently living, and they are also subject to change. Although, depending on your disability, you will most likely be able to get a hefty tax break. If you live in Hawaii and are totally disabled, you can get a full property tax exemption on your main residence. Meanwhile, in Idaho, you can get a tax break based on your income and a minimum VA disability rating of 10%. Our advice for you, especially with tax-related benefits, is to do your research and to make sure that you fully understand your state's tax laws before you start making any decisions.
5. Veterans' Preference in Appointments
When it comes to government employment, U.S. law dictates that veterans who have served during certain times are entitled to a preference during the hiring process. In other words, among many possible candidates for a government job, veterans are a priority in the hiring process. While an employer is not required by law to hire a specific individual, the law guarantees that veterans get a significant upper hand during the hiring process. An essential requirement for this benefit is for the veteran to have been discharged an honorable discharge or a general discharge.
Now that you are aware of some of the benefits awarded to disabled veterans, we urge you to seek out the benefits that you're eligible for and the ones that match your needs. Don't let the chance of getting rejected deter you from going through the application process, and don't hesitate to ask for increased benefits if you believe it's within your rights. But as we've mentioned before, before you apply for a certain benefit or exemption, make sure you are fully aware of the terms, conditions, and eligibility stipulations. If you must consult a professional, many are always more than happy to help, but no matter what, make sure you understand the benefits you are receiving.