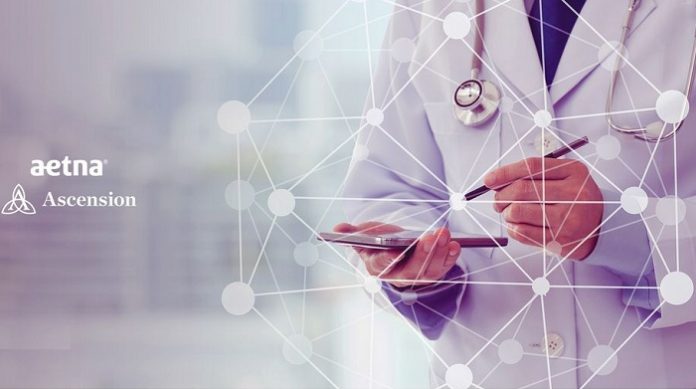 AYN InfoTech offers Cedar Healthcare application, a techno-driven application that uses advanced methodologies and strategies to provide better patient care. It is the only blockchain secured application in India that stores medical data in an encrypted format. They have taken the healthcare industry to the next level by providing ample facilities. It is a big chance if you want to know how technology can bring revolution to the healthcare industry.
Cedar Healthcare is the first blockchain-based healthcare software in India that stores medical data on the blockchain using hyperledger technology. The Electronic Health Record (EHR) system is an electronic version of the patient's medical data maintained and available at times.
AYN InfoTech as leverage blockchain technology, with which they store medical data like doctor prescription, medical reports, and other critical medical data in an encrypted format. This medical data is stored in the blocks, and each block is connected via validating nodes that validate each transaction, maintains the ledger, and runs a consensus, which is BFT consensus protocol.
The major revolution that Cedar Healthcare brings to the Healthcare industry:
A. Maintain Proper Medical Data Globally
The patient medical data is stored at multiple hospitals, pathologies, and pharmacies. Blockchain stored all the data in chronological order and connected them by segregating information accordingly. The stored data is accessible anytime and from any location.
AYN Infotech, with its revolutionizing product, has let the healthcare industry overcome the challenges of patient data unavailability.
Only authorized users have access to patient's medical data and this helps doctors to treat patients with correct care service.
B. Bridge Gap Between Insurance Industry and Healthcare Industry
AYN Infotech has integrated insurance companies, pharmacies, hospitals, and pathologies on a single Cedar Healthcare platform. This benefits patient who lacks awareness and knowledge regarding health insurance and how it can benefits.
The important thing is the cedar platform automatically notifies the insurance company if the patient is eligible for the benefits. Many times, patients do not claim such benefits, but Cedar healthcare notifies each sector automatically.
C. Borderless Data Sharing
Cedar Healthcare has made data sharing among healthcare providers easily, keeping security as the first concern. With blockchain security, only authorized users can view the patient data and make changes if they are authorized.
The changes made in medical history is updated throughout. These changes are further viewable to other healthcare users.
Now, it is not mandatory to carry your report and medical document wherever you go. Patients need to know the id, and the whole medical history and medical condition are accessible to the doctor.
D. Better Digital Communication
Cedar Healthcare has provided various communication channels like video calling, messaging, and simple phone calling. This enalbes doctor communicates with other healthcare users and has contact details visible, which help them understand the patient medical condition more concisely.
The nurse can update all the health data when the patient is admitted to the hospital concisely on the application, which keeps the doctor updated with the medical health condition of the patient.
About AYN InfoTech
AYN InfoTech Limited is an independent, leading IT firm specialized in the emerging digital transformation as well as efficient Enterprise business applications (CRM, ERP, CBS, Healthcare) implementations, ranging from mid – to large-sized private- and public-sector organizations globally.
AYN InfoTech is certified with ISO 27001:2013, ISO 9001:2015, ISO 27031:2011, CMMi Level 3 and HIPAA compliant. We work on innovative ideas by leveraging technologies like AI, Blockchain, and IoT to provide excellent products and services.
Our services are customer-centric and deal with the client's business transformation objectives by transforming its people, processes, and technology by adapting to unique methodology.
Our business ethics and operations are guided by our vision to be the most customer-centric and valued Information Technology brand in the Industry.