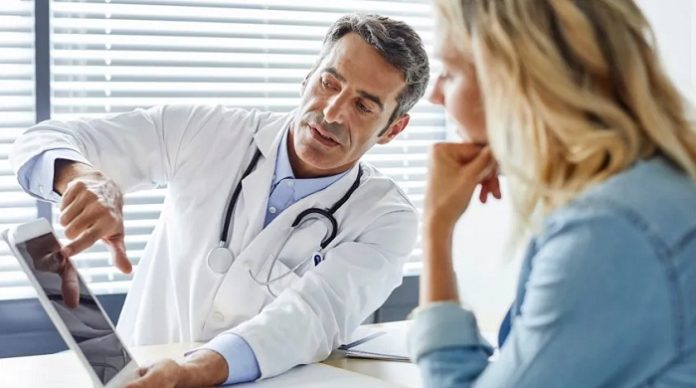 Making decisions with patients' best interests in mind can greatly enhance their physical and mental well-being. Patients who have been diagnosed with complicated conditions like Chronic Lymphocytic Leukemia are especially at risk for this. To assist patients and their caregivers in navigating online material at each step of the CLL journey, CLL Canada opened its Information and Resource Center in honour of World CLL Day.
At CLL Canada, their goal is to improve and lengthen the lifespan of Canadians who are living with CLL. As per Raymond Vles, Chair of CLL Canada, they believe that introducing this site will assist patients and others around them in making sense of the appropriate resources and locating precisely what they require.
The Value of Online Information Navigation
More than ever, patients are taking an active role in making decisions about their own health. A doctor's simple watch and wait instruction might spark a storm of inquiries. Despite the fact that the internet has made data more accessible, the sheer number of online resources makes finding the answers quickly pointless. Without the right support, patients might not be able to tell what information is current and encouraging and what is useful and relevant. This may have a detrimental influence on both mental health and the efficiency of treatment options for diseases.
Healthcare practitioners can aid in the conversion of information online into informed decisions by providing patients and their caregivers with the resources to access valuable information.
Managing CLL Health
More than 2,200 Canadians are diagnosed with CLL each year, making it the most prevalent adult leukaemia. Beyond physical symptoms like weariness and recurrent infections, a CLL diagnosis has effects on the patient's quality of life. Patients who have CLL must change their daily routines in order to manage their symptoms and cope with the effects of their illness on their loved ones, finances, and professions.
Giving CLL sufferers a guide to trustworthy internet resources, the Information and Resource Centre on CLL Canada examines 100 pertinent issues via eight clearly defined stages, from being newly diagnosed to finding support and living well.
CLL Canada's Information And Resource Center's Strengths
Understanding the diagnosis: By having access to trustworthy information, patients can better comprehend the nature of the illness, how it is treated, and the available solutions, facilitating control of the illness through the best dietary and lifestyle choices.
Helping doctors support patients: Patients who are knowledgeable about their condition can collaborate with doctors more productively, enabling both parties to work together as true partners in the course of treatment.
Lowering stress and anxiety: When receiving a cancer diagnosis, worries and uncertainties are unavoidable. These may include agony from symptoms, financial strain, future concerns, or issues with one's mental health. The patient's mental quality of life will increase as a result of having resources available and understanding what to anticipate from the diagnosis, which will reduce stress and anxiety.
Community involvement: Patients' perspectives provide the most insight into the effects of CLL. To adjust to living with CLL and make the most of the disease, people require various forms of support and advice from their local CLL communities, based on their age and personal circumstances.
Keeping the expense of disease down: For cancer patients and their families, income loss is a regular problem. Patients' physical and mental health will benefit from assistance in finding financial support.
Relationships: The effects of living with cancer extend beyond the patient. It can be challenging for patients and their loved ones to communicate. Patients will experience better support from others around them if they are given guidelines on how to talk about their diagnosis and needs.
Support that is timely and pertinent: The Information and Resource Centre links to reputable, high-quality resources based on questions patients frequently ask. This helps patients find the solutions they require as soon as possible.
For disease management to be successful, patients must have access to trustworthy information. At every stage of the CLL journey, patients can improve their quality of life and that of their loved ones by understanding their diagnosis, making knowledgeable decisions, and obtaining the right support.