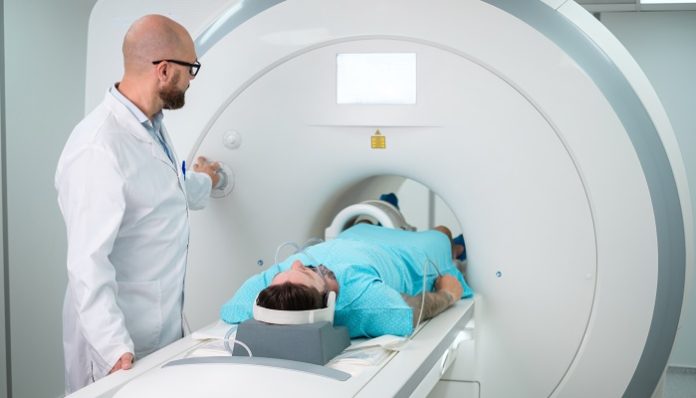 The key to successful hospital operations is the institution's ability to provide timely, accurate, and high-quality care at reasonable costs. To have this capability, hospitals need to meet industry standards across various aspects of their services, such as staff performance, credibility, and professionalism. Aside from these, they should also have a broad range of treatments to offer while maintaining quality and adhering to regulatory measures. Lastly, healthcare institutions also require premium-quality medical equipment they can use for diagnosis and treatment of illnesses.

To deliver quality services to patients, it's essential for hospitals to have the best and the latest devices and equipment available for use 24/7. There's no telling when certain equipment will be needed, especially in cases when a patient requires immediate assistance or intervention. Hence, it's essential for these devices to be readily available and easily accessible at any given time.
Some medical equipment utilizes radiofrequency (RF) to achieve optimal accuracy, function, and efficiency. For instance, magnetic resonance imaging scanners, commonly called MRI, send pulse RF currents into the patient's body to obtain an image that helps create a diagnosis and provide the appropriate patient care required. To ensure optimal functionality of MRI scanners, hospitals use spectrum analyzers to measure and analyze signals while identifying any interference that could disrupt their accuracy and performance.
The spectrum analyzer is used by hospital technicians to observe a vast array of radiofrequency signals at a specific time frame, making them ideal for equipment testing, monitoring, or calibration. They're manufactured and distributed by technological equipment specialists such as Keysight and similar providers, and they can be purchased brand-new or used.
The advantages that Keysight spectrum analyzers offer to patients and hospitals will be discussed in this article. Continue reading to learn more about this tool and its benefits.
Defining Spectrum Analyzers And Their Functions
Spectrum analyzers are manufactured by various companies and come in different formats. The common design of analyzers includes the RF detection device housed in a container and mounted in a short rack. Other designs are more suited for portable use, or made as attachments to equipment and computers. The common denominators of these designs include the monitoring screen, control buttons, and knobs.
A spectrum analyzer is used to measure the frequency of a radio or audio signal in different settings such as electrical, laboratory, engineering, and music. In medical facilities, these devices can identify the efficiency and performance of medical equipment using RF such as MRI scanners and RFID-tagged items. Moreover, spectrum analyzers can also define interfering signals, which is useful for testing, installation, troubleshooting, or calibrating devices.
The Benefits Of Using Keysight Spectrum Analyzers In Healthcare
Keysight Spectrum analyzers make a wise investment in healthcare facilities because of the value they add for hospitals and patients. Here are some of the ways these devices become advantageous to healthcare:
Augments Interference Detection And Management
Most healthcare facilities or institutions utilize medical equipment that uses radiofrequency such as MRI scanners and radio-frequency identification (RFID) trackers. For instance, MRI scanners use radiofrequency pulses to trigger proton movement against the magnetic field created by the same device. This function allows the scanner to create accurate imaging of the body and its internal organs. For optimal functioning, the radiofrequency current should flow unimpeded through the patient's body, which is why signal interruptions during MRI scans should be prevented.
Meanwhile, RFID trackers are used for various machines, vehicles, and medical equipment in hospitals. One example is the RFID band worn by patients around their wrists. The RFID band serves as the patient's identification in the hospital, and it carries information such as their name, medical record, and other details relevant to their treatment. Through RFID bands, the hospital is able to track the patient for their own safety and security.
To boost the functionality and effectiveness of these devices, it's essential to properly manage the radio signals they receive and improve the detection of any interference. With a spectrum analyzer, hospital technicians can differentiate interference and monitor the signals from the medical equipment. They can also make the necessary adjustments to remove the source of interference and prevent further disruptions.
As there may be fewer instances of interference, the results of any measurement, data collection, or testing using medical devices will be more accurate. Also, the processes will be smooth and hassle-free, making spectrum analyzers significantly beneficial for patients and hospitals alike.
Supports Wireless Signal Monitoring
It's common for hospitals and other medical facilities to have complex structures built with specialized construction materials to facilitate various kinds of treatments. Because of the nature and design of these facilities, some rooms may have radio path loss, which means that equipment utilizing radiofrequency may have poor connection. For instance, a room made with thicker concrete may suffer from attenuation, making it unideal for MRI installation or RFID use.
It can be challenging to ensure that all rooms or areas will have the same strength of wireless signal coverage required to support medical equipment that needs stable connectivity to function. However, facilities need reliable signal coverage, especially during emergencies or when accommodating high patient volumes.
To minimize attenuation and ensure robust connectivity, technicians can utilize spectrum analyzers when analyzing signal strength and detecting any disruptions to the connection. For instance, the technicians can perform tests in rooms where MRI or CT scans are conducted before patients are accommodated to ensure that the testing will be accurate, comfortable, and free of disruptions.
Enhances Troubleshooting And Maintenance Processes
Keysight spectrum analyzers also enhance troubleshooting and maintenance processes, which can be especially helpful for field technicians in charge of fixing damage or testing the equipment. For one, the analyzers come with a display screen, making it easier for technicians to see and read data relevant to their tasks efficiently. Because of this feature, they have to strategically place the display screen on a spot where they can conveniently read it while adjusting the machinery they're working on.
Spectrum analyzers can cover several radio channels at a given time, which allows technicians to scan them simultaneously. While there may be several pieces of equipment in a hospital that frequently use radiofrequency, it's possible to detect the sources to see if there are any unwanted signals with the help of the analyzer.
Improving these processes can benefit patients and hospitals for several reasons. For one, improved troubleshooting prevents patient testing or treatment schedule disruptions as the
hospital will experience fewer equipment malfunctions. In turn, patients can receive medical care without delay. Meanwhile, hospitals can avoid costly repairs while preventing errors or delays in their patient services, which will boost their service quality.
Increases Site Survey Accuracy And Efficiency
Apart from regular servicing of MRI scanners or RFID equipment, hospital technicians also conduct site surveys from time to time. Site surveys help ensure that testing or diagnostic rooms with RF-based medical equipment get protection against stray radio waves. These unwanted signals can be detrimental to the accuracy of the diagnostic results and to the general effectiveness of the devices, which is why it's essential to detect them immediately and block their sources.
For instance, MRI rooms are designed to be safe from RF signals such as radios or mobile phones. Besides the structure that shields the scanner from these interferences, hospitals also assign technicians to conduct surveys to ensure that the equipment is safe from disruptions. According to a 2020 study, the most effective electromagnetic shield is made from a combination of copper and zinc. However, the effectiveness of shields may degrade over time, which is why periodic testing or surveying is essential.
However, traditional testing methods can be costly, time-consuming, and ineffective. Thus, spectrum analyzers are used because they're portable and easy to set up. With testing becoming more manageable, more effective, and more convenient, hospitals and patients can benefit from improved accuracy and efficiency of medical diagnosis using monitoring or measuring health devices.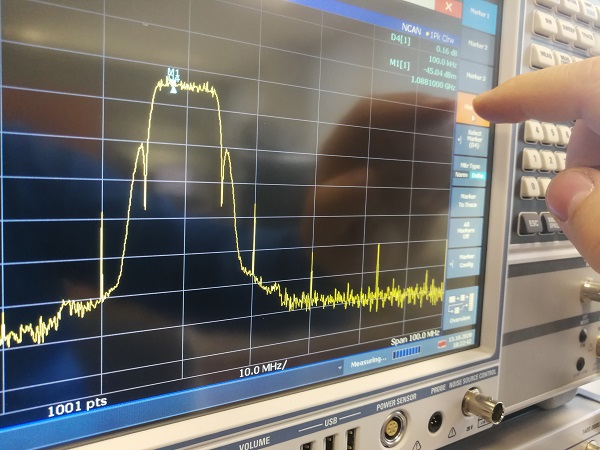 Boosts Workplace Efficiency
Medical institutions can handle varying volumes of patients daily, each with a different illness or concern relevant to their health and well-being. Because of the volume of work that needs to be done, problems that may derail efficiency such as equipment failure, are best prevented. By doing so, the personnel will have an easier time managing the volumes and workflow.
Aside from the number of patients, hospitals also face various challenges that may be detrimental to productivity and efficiency, such as patient cooperation, complexity of illnesses, or provider competence. At times, these hurdles can also affect the quality of healthcare provided. Hence, the management, staff, and other stakeholders in hospitals or clinics do what they can to optimize the resources they have to meet service standards.
Using a spectrum analyzer can be one effective way healthcare facilities can boost their efficiency. For one, accurate surveys, testing, and timely troubleshooting of equipment failure can prevent delays and diagnostic ambiguities or errors. Downtime will also be reduced or eliminated, improving turnaround time and speed of service. Moreover, hospitals will be able to accommodate more patients as there won't be long wait times between testing or treatments.
Improves Cost-Efficiency
The Centers for Medicare And Medicaid Services produced a report about healthcare costs in the United States in 2020. According to the agency, the national health expenditure for one adult in the US reached around $12,530 in the said year. With the median household annual income at $67,521, these costs can be challenging to manage for the average citizen. Hence, anything that can boost cost-efficiency in the healthcare system would be a welcome change for patients and health institutions alike.
Operational costs in a healthcare facility are factored in when determining diagnostic or treatment fees. For this reason, patients will also directly benefit from cost-efficient solutions that improve the quality of services a medical facility can provide. In this scenario, using Keysight spectrum analyzers can significantly reduce equipment testing, surveying, and troubleshooting costs. The savings can be deducted from the hospital or clinic's operational expenses, allowing them to offer more affordable treatments.
Supports Quality Patient Care And Services
A 2019 survey showed that 43% of Americans expressed dissatisfaction in the healthcare system in their country. This statistic has been attributed to several factors that cause a decrease in the quality of care provided to patients, including limited scope of healthcare services. For instance, clinics that don't have immediate access to functional MRI scanners may have to refer patients to other facilities, limiting the scope of services they can offer.
Meanwhile, the World Health Organization (WHO) recommended chest imaging through computed tomography or CT scans and other imaging modalities as an effective measure in addressing health issues related to COVID-19 in a 2020 report. In this scenario, it's disadvantageous for patients if the medical facility offers limited services, especially for patients who have a health emergency. Some may not have the time, resources, or strength to look for another facility where they can get lung imaging through a functional CT scan. This scenario isn't only inconvenient but may be harmful or life-threatening for patients.
With this in mind, the importance of having reliable testing and monitoring tools such as a spectrum analyzer is emphasized. Performing routine testing can significantly improve the efficiency of medical equipment, and prevent breakdowns. Beyond the convenience and efficiency that it provides to hospital management processes, patients would truly benefit from complete, accurate, and reliable medical services. Hence, investing in a spectrum analyzer is a wise decision for facilities to provide the best healthcare they can offer.
Conclusion
Keysight spectrum analyzers are significantly beneficial in supporting various tasks related to managing hospital equipment. They can be used to test or service MRI scanners, conduct site surveys, monitor signal coverage, or detect and troubleshoot disruptions or interference. Overall, spectrum analyzers are crucial in improving the efficiency of diagnosis, treatment, and other medical health services in medical facilities. For this reason, patients and hospitals or clinics directly benefit from them.