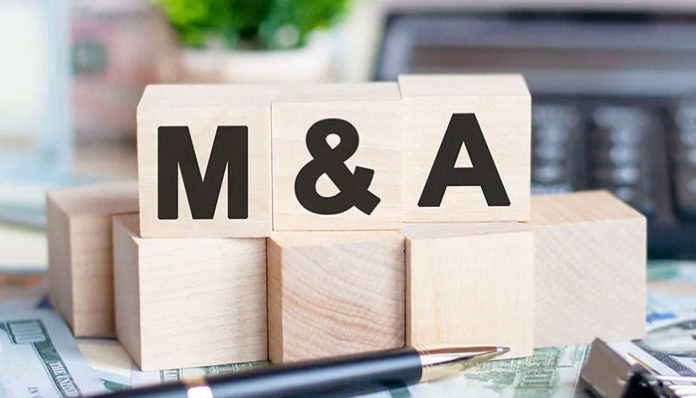 According to Kaufman Hall's most recent industry report, historic overall transacted income during the second quarter of 2022 far exceeded that of any prior year's second quarter, even though the progress of merger and acquisition deals among hospitals and health systems is still slow compared to pre-pandemic years.
The company's transacted revenue for the quarter totaled $19.2 billion, more than double the $8.8 billion it brought in at this time last year. Similarly, from $619 million in the second quarter of 2021, which was already significantly higher than in previous years, the average size of the smaller firm in a hospital and health system deal soared to $1.48 billion.
A significant exception that contributed majorly to these figures was the $27 billion megamerger between Advocate Aurora Health and Atrium Health, which was announced in May. The overall revenue for the former was just about $14.1 billion last year, whereas the latter came in at $12.9 billion.
Three additional announced transactions involving parties with revenues of less than $500,000 must not be disregarded, including the $3 billion buyout of MercyOne by Trinity Health; the $800 million merger plan announced by Bellin Health System and Gundersen Health System; and the $600 million minority interest acquisition of GW Hospital by Universal Health Services.
The large cash amounts contradict the ongoing decline in dealmaking regularity that started concurrently with the pandemic, according to Kaufman Hall. The most recent quarter had 13 merger and acquisition transactions announced, comparable with the 14 deals reported in the corresponding quarters of 2020 and 2021. According to the research, deal volume peaked at 31 during the 2nd quarter of 2017.
In 10 of the quarter's 13 agreements, nonprofit systems served as the acquirer; two of these deals had religious and academic affiliations. The final three purchases were made by for-profit systems. A potential long-term shift in hospital and health system transactions is signalled by the full return this quarter to the pattern of fewer and larger hospital and health system transactions, according to an analysis by Kaufman Hall. One anticipates continuous engagement in this area, but the focus will only increase on revolutionary combinations, strategic reasoning, and increased selectivity. According to the 2021 year-end report, they foresee a growing willingness to interact with specialised providers to enhance the conventional inpatient and outpatient treatments that have been the core provision of hospitals and health systems. at the same time.
In addition to hospital transactions, Kaufman Hall focused on two transactions in which health systems traded off their post-acute skilled care assets but agreed to form alliances with the purchasing business in order to continue offering such services to their patients. The analysts stated that the long-term care industry's turmoil—including labour issues, shifting consumer trends, and recent changes to the compensation model—was what motivated the systems to reevaluate strategic choices for delivering post-acute skilled care.