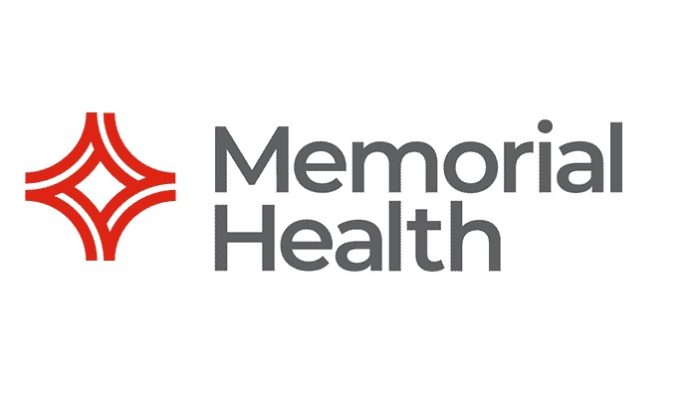 Memorial Health has been nationally recognized as a leader in creative and innovative internal communications, keeping its frontline and nonclinical workers engaged and informed, with a focus on employee well-being, in a time of uncertainty.
The five-hospital, Springfield-based health care organization was honored with a Best Crisis Management Award in North America by Workplace from Meta (previously known as Facebook) during the communication platform's 2021 Customer Success Awards program. The award was announced earlier this month.
The Crisis Management Award went to the organization with the most effective management of an issue using Workplace from Meta, an internal communications tool that facilitates online group work, instant messaging, video conferencing and news sharing.
Other companies honored with a Workplace Customer Success Award include DirecTV, Accenture, Delta Air Lines and Gucci.
"Workplace was our organization's answer to communicating quickly and efficiently during our planet's first pandemic in more than 100 years," said Cathy Strukely, system director of communications and marketing for Memorial Health. "Workplace helped us stay true to one of our most important core values: creating a safe environment for patients, visitors and colleagues. The platform gave us the ability to quickly communicate and educate on urgent updates throughout the pandemic, as well as the perfect vehicle to connect with one another."
Memorial Health introduced Workplace in June 2018, with initial intentions being to combat email fatigue, reduce redundant employee messages and streamline two-way internal communications.
But as the COVID-19 pandemic made its way into central Illinois, Memorial Health expanded and enhanced its use of Workplace to provide employees with up-to-date information on topics such as visitor restrictions, masking requirements and vaccine opportunities.
"To keep our workforce safe and provide the safest patient care possible, we needed to communicate in real time with thousands of colleagues," said Strukely. "The information had to be fast, accurate and easy to access."
But even more than communication, the need for education was paramount. A "Knowledge Library" covering important phone numbers, infection prevention, vaccine, employee assistance, facility updates, mental health resources, preparedness plans and more, was created. In addition, the Workplace platform was used to broadcast live sessions hosted by Memorial Health leaders, where employees received the latest COVID-19 information and could ask questions. Leaders and subject matter experts also used the Workplace Live feature to post updates for employees across the organization.
"Perhaps most importantly, thanks to Workplace, Memorial Health was able to achieve connection and support for its colleagues, most of whom were located miles apart from one another," said Strukely. "Our colleagues were able to get information and ask questions, as well as find the emotional support they so desperately needed throughout this pandemic."
Today, more than 96 percent of Memorial Health's 9,200 employees have the ability to collaborate virtually on Workplace.