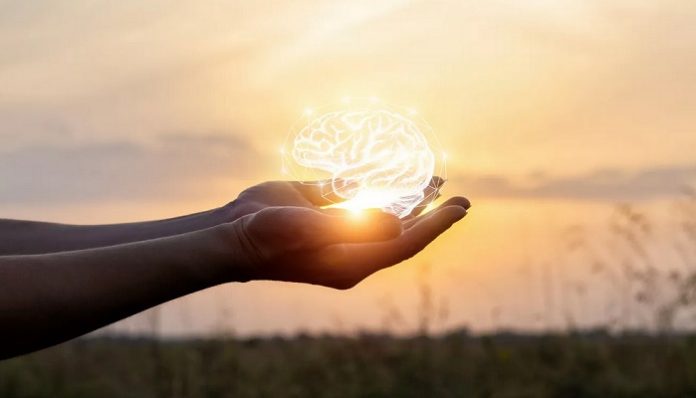 Global

Mental Health Scenario

– A Snapshot
Nearly one billion individuals suffer from a mental illness, and anyone, anywhere, can be impacted. Despite the universality and size of mental illnesses, there is still a significant gap between demand and availability for mental health treatments. Few individuals around the world have access to high-quality mental health care, but stigma, discrimination, and human rights violations against people with mental illnesses are nonetheless common.
COVID-19

&

Mental Health
The global prevalence of anxiety and sadness soared by a staggering 25% during the first year of the COVID-19 outbreak. Concerns about the potential for mental health disorders to worsen prompted 90 percent of the countries polled to include mental health and psychosocial assistance in their COVID-19 response plans, but there are still significant gaps and concerns. One major reason for the surge is the unparalleled stress brought on by the pandemic's social isolation. Constraints on people's possibility of working, looking for support from loved ones, and contributing to their communities were all linked to this.
Isolation, fear of infection, sadness following a bereavement, suffering and misery for oneself and loved ones, and financial problems have all been identified as stressors that contribute to anxiety and depression. Exhaustion has been established as a major contributor to suicidal thoughts in healthcare workers. Young people's mental health has been harmed by the pandemic, and they are particularly vulnerable to adverse effects of depression and self-harming behaviours. It also suggests that women have been hit harder than males, and that people with pre-existing physiological health illnesses like asthma, cancer, or heart disease are more likely to experience mental health symptoms. Pre-existing mental problems appear to reduce sensitivity to COVID-19 infection. Whenever these individuals do become sick, they are more likely to be admitted, suffer from extreme illness, and die than people who do not have mental illnesses.
The QualityRights initiative
The QualityRights initiative assists governments and policymakers in transforming mental health systems to ones that are based on rehabilitation, rights, and inclusion. Reforming policy, law, and services, as well as initiatives to strengthen the ability of key stakeholder groups to address stigma and prejudice, and formulate and apply rights-based approaches in services and society at large, have received special attention. Several significant capacity-building tools, like the QualityRights e-training system on mental health, recovery, and community inclusion, have been developed as part of this programme.
This online training has received overwhelmingly positive feedback from early adopter countries, with assessments denoting major changes in mentalities on problems such as giving users selection and knowledge about treatment options, instituting alternative solutions to seclusion and restraint, and promoting recovery, hope, and community inclusion.
Training begins its course
The World Health Organization's online training programme on promoting the human rights and rehabilitation of individuals with mental illnesses is one recourse to the current mental health scenario. Scores of people from all over the world attended the launch event to hear WHO Director-General Dr Tedros Adhanom Ghebreyesus, UN High Commissioner for Human Rights Dr Michelle Bachelet, French and Portuguese Ministers of Health, WHO Goodwill Ambassador for Mental Health Cynthia Germanotta, and folks with first-hand experience of mental health conditions explain the training's substantial benefits. Mass acceptance would not only help to reduce stigma and discrimination faced by people with mental disorders, but it would also contribute to the success of mental health care practises that are human rights-conscious and recovery-oriented.
Training stretch
The interactive course, which is already available in 11 languages, was created for a wide audience, including those who make decisions about mental health care, people who offer mental care and psychological counseling, and people who have obtained or are receiving mental health support. The lessons can be completed at the user's leisure and take roughly 16 hours to finish in total.
Due to collaborative efforts between WHO and the Ministries of Health and Social Affairs in Czechia, Ghana, Kenya, Bosnia and Herzegovina, Philippines, Turkey, and Zimbabwe, nearly 30 000 people have already completed the training. Early adopter countries' feedback has been incredibly positive, with assessments denoting major shifts in mindsets on issues like giving people a choice and details about treatment options, implementing alternative options to seclusion and restraint, and promoting recovery, hope, and community inclusion.
More

eyeing to

train
Armenia, Indonesia, Croatia, Estonia, France, Italy, Paraguay, and Poland are among the countries that intend to implement the programme in the nearish term. In addition, thirty mental health groups, including professional organisations and major universities, have pledged their support for the worldwide roll-out.
The inauguration of QualityRights e-global training's roll-out is just the beginning, says Dr Michelle Funk, WHO's head of mental health policy, law, and rights work and by the end of 2024, they hope to have 5 million people who have finished the programme thanks to the help of the global partners.
The online training is part of the larger QualityRights effort, which aims to help mental health systems evolve into ones that are founded on healing, values, and inclusiveness.
Don't let them

down
Our top aim should be to restore the rights and dignity of those with mental illnesses and psychosocial disabilities. We must move away from discriminatory laws and practises and toward approaches that are based on equality and non-discrimination. The Declaration on the Rights of Persons with Disabilities establishes human rights standards that must be followed.
Quality Rights e-training could play a critical role in changing mental health attitudes. It will be critical in assisting countries in implementing a rights-based mental health care approach.
We have a critical opportunity to find a way to healthier, more inclusive, and sustainable societies as we heal from the pandemic. Initiatives like these can assist us in taking the first steps down that path.