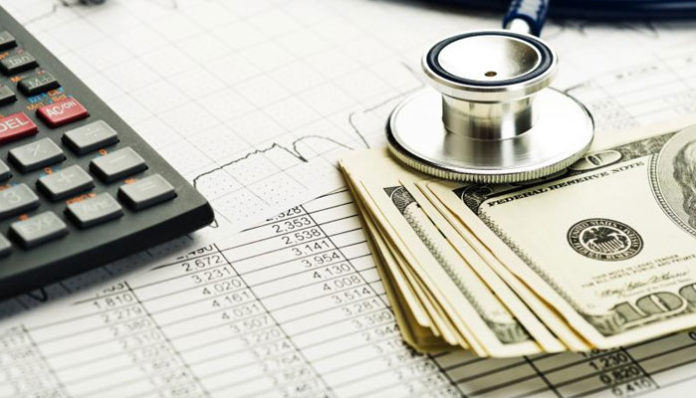 According to information from Kaufman Hall's National Hospital Flash Report and Physician Flash Report, operating profits for U.S. hospitals, health systems, and physician practices will be negative for the sixth consecutive month in 2022 as a result of record high operating costs that enhanced patient volumes and earnings were unable to offset.

Through June, hospitals' average Kaufman Hall year-to-date operating profit criterion was -0.09%, marking the sixth consecutive month with cumulatively negative actual profitability. The operating margin's median change in June was up 30.8% from May but down 49.3% from June 2021. The median investment or subsidy per full-time provider for physician practises remained noticeably greater than a year ago in the second quarter compared to the first quarter of the year.
Data from more than 900 hospitals collected by Syntellis is used in the National Hospital Flash Report. Other significant conclusions from the study include:
Although hospital volumes level off, revenues increase.
While all three statistics are up when compared to June 2021, patient length of stay decreased by 2.1%, patient days decreased by 2.6%, and visits to the ER decreased by 2.6% in June compared to May 2022. Compared to May 2022, operating room minutes increased by 2.4%. Hospital revenues increased in June despite the mixed volume figures. From May 2022, gross operating revenue increased by 1.2%.
Increased Physician Practice Volumes Drive Q2 Revenue Growth
From Q1 2022 to Q2 2022, net patient revenue per full-time provider employee (FTE) increased by 5.6%, totaling $388,856 in Q2. This is a large increase from Q2 2020 (38%), but only marginally from Q2 2021 (1%). Net patient revenue per provider Work Relative Value Unit (wRVU) increased by 3.1% between Q1 and Q2 of 2022 as a result of improved practitioner efficiency, especially in primary care and surgical disciplines.
Organizations with Historically High Expenses That Provide Vex
Hospitals' overall costs decreased marginally in June, down 1.3% from May as a result of a minor drop in patient acuity, but are up 7.5% from June 2021 and up 9.5% so far this year.
In a similar vein, physician practises saw a decline in provider compensation as costs rose due to rising patient demand, inflation, and a tight labour market for support staff, reaching a record high of $619,682 in Q2 2022—up 7% from Q2 2021 and 12% from Q2 2020.
Although costs have decreased from May's highs, inflation has maintained them high overall.
While certain supply and drug costs are up, patients were less ill than last month, necessitating fewer expensive drugs.
As demand declines, contract worker prices have decreased since May. Although increasing employee pay and more labour demands are keeping overall costs high, labour efficiency is improving.