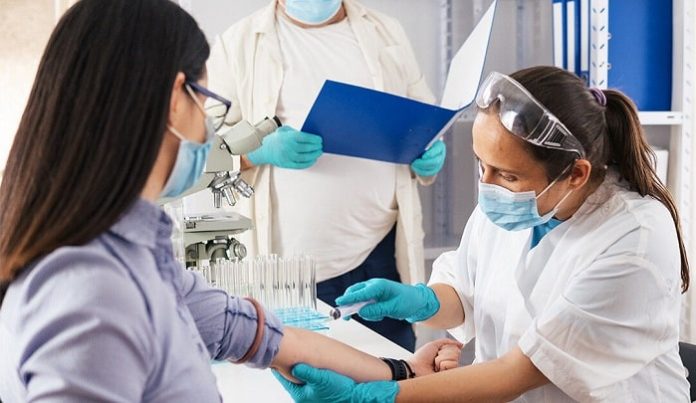 Thanks to a deal reached by NHS England, a targeted new medicine for a rare and severe form of lung cancer will be accessible to qualified patients within weeks. Mobocertinib, the only precision medicine accessible to patients with a mutation-driven, extreme version of lung cancer who have already received chemotherapy, will be available for the first time in Europe in England.
Around 100 eligible patients with a rare cancer that cannot be eliminated by surgery will be treated each year, with the illness affecting mostly young individuals and non-smokers. Mobocertinib is a tablet that targets a specific mutation to decrease the growth of cancerous cells while also having controllable side effects. According to studies, some patients who received mobocertinib lived for two years after treatment, which is much longer than what is predicted for individuals with this form of lung cancer.
The approval follows in the footsteps of the MHRA's approval and an early access deal between NHS England, NICE, and the maker, Takeda. The NHS Long Term Plan seeks to provide individuals with the most up-to-date treatments and therapies, as well as faster access to potential new treatments on the NHS.It is great news that patients in England with this incredibly rare and extreme form of lung disease will be the first in Europe to get this groundbreaking treatment owing to another NHS deal, says NHS National Medical Director, Prof. Stephen Powis.
From life-saving drugs for leukaemia to innovative lung cancer treatments, this is the latest in a string of deals the NHS has reached to provide patients with the most cutting-edge cancer treatments at a cost that's accessible to taxpayers. Throughout the pandemic, the NHS has emphasized cancer care, and Powis urges anyone with concerns to step forward and get assessed.
Following the recent early access deal struck by NHS England, the NHS will begin offering the new treatment to qualifying lung cancer patients in a few weeks after it was recently approved by the MHRA. While NICE completes its ongoing appraisal, mobocertinib will be available to qualifying lung cancer patients in England on a budget-neutral basis. NHS patients will be the first in Europe to gain from this cutting-edge new medication for lung cancer. Mobocertinib is a revolutionary drug that will be a lifesaver for those with this unusual form of the illness, said Health and Social Care Secretary Sajid Javid. Their early access deal with Project Orbis, a global collaboration, has led to making this therapy available on a faster timeline—a stellar example of post-Brexit enhanced cooperation assuring UK patients get the best cancer care and treatment.
Through the MHRA's affiliation with Project Orbis, an inventive programme orchestrated by the US Food and Drug Administration (FDA) with several other regulators around the world, they are working to ensure patients have earlier access to promising cancer treatments, said Dame June Raine, Chief Executive of the Medicines and Healthcare Products Regulatory Agency. Following their thorough study, the NHS can now administer mobocertinib, a novel medication, to patients with certain kinds of lung cancer, allowing the NHS to expand patients' access to this life-saving treatment.
They are glad they have been able to work with Takeda, the MHRA, and NHS England to come to an agreement to keep mobocertinib accessible to people with this form of lung cancer while they complete the study, confirms Helen Knight, programme director at NICE's Centre for Health Technology Evaluation.
She adds that their role in implementing fresh therapies to patients as quickly as possible requires collaboration. Following a Project Orbis licence, this is the fourth medicine to be made available through an early national access agreement by the NHS in England, following similar NHS arrangements for Atezolizumab, Osimertinib, and cutting-edge therapy Sotorasib, which targets the so-called "death star" mutation.
The agreement was reached with drugmaker Takeda as part of Project Orbis, an international collaboration between pharmaceutical regulators in the United Kingdom, the United States, Australia, and other countries to expedite the permitting process for potential cancer treatments.
Takeda is thrilled that accessibility to mobocertinib will be accelerated for eligible patients with EGFR Exon20 NSCLC who are really in desperate need of targeted treatment alternatives, said Oncology Country Head-UK and Ireland, Takeda UK Ltd.'s Emma Roffe. Takeda, the MHRA, and NHS England working together to understand the importance of this novel medicine shows their collaborative effort to provide the finest care and enhance patient outcomes.