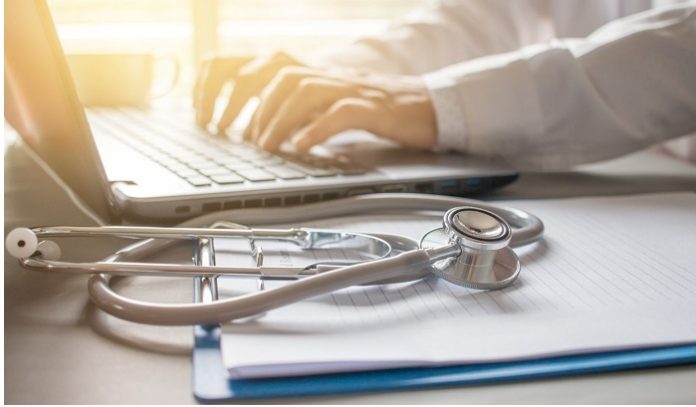 If you dream of running a profitable healthcare business, you're not alone. The healthcare sector is the largest industry in the US, but it's also rapidly growing—making now the perfect time to get into the market.
However, it's not always smooth sailing to open a healthcare venture, as a lot of work and planning is required. From hiring the right staff to knowing your niche, there are lots of things to think about!
Ready to learn more? If you're planning to start a healthcare business, here are seven key tips you need to know.
Create a Business Plan
Before you open a healthcare business, you need to plan—with a business plan! Just like with any other new business venture, you need to be prepared and have clear goals and aims for your new business.
A business plan is an overarching document that outlines what your business will do, how it will achieve its goals, and all of your financial targets.
However, a key part of this plan is also market research. No matter where you're opening up your new healthcare business, there's likely to be plenty of competition in the area.
So, try to work out if there are any gaps in the market. What can you offer that the other medical businesses can't? For your business to succeed, it needs to have a unique selling proposition that will make patients choose it over the competition.
Have the Right Intentions
Many investors or doctors go into healthcare ventures with the sole aim of making money. Yes, of course you want your new company to be profitable!
But it's important to remember that healthcare isn't just about money—it's about helping patients, saving lives, and improving the wellbeing of your community. So, as part of your business plan, think about this—what can your new business do to give back?
For example, if you can partner with a charity to raise awareness of a certain health issue or occasionally donate time or resources for low-income patients, it's an amazing way to help others.
Hire the Right Staff
When you start a healthcare business, one of our biggest tips is to hire the right staff. Your admin team, nurses, doctors, or health professionals are your biggest asset!
They'll provide care to patients, keep the practice running smoothly, and build the business up. Without caring, experienced staff, you're going to struggle to attract repeat patients and your business may suffer.
If your team shares the same goals and values for building the business, it's more likely to find success. They also need to understand patient rights and HIPAA clearly, ensuring that your business is legally compliant.
Invest in the Right Healthcare Tools
Healthcare technology is rapidly changing and improving. To stay competitive, you'll need to invest in the right tools.
This includes machinery, diagnostic tools, and also software. For example, having the right allied health practice software means you can run your business more efficiently and safely, ensuring patient confidentiality is respected.
Integrated software can also make it easier for clients to make online appointments or get help from online chat support, which busy patients are sure to appreciate.
Don't Neglect the Importance of Marketing
Because there's so much competition in the healthcare space, you need to start off with a solid marketing plan. This should outline all of the ways you'll market and promote your new business.
Often, a mix of traditional and digital marketing works well. Online, you'll need an SEO-optimized website, a link-building strategy, social media accounts, and online ad campaigns.
Traditional marketing can work well too, so consider placing ads in your local community paper, an effective way to let everyone know that your business is open and ready to welcome new patients.
Sort Out Your Financing
A new healthcare business can be an expensive investment, so one of your initial steps is to organize financing.
Think about expenses like refitting office space, hiring staff, purchasing insurance, and buying equipment—there's a lot to consider! Make sure you can qualify for a business loan that's large enough to cover all of your costs.
Due to the large expenses in healthcare, it's a good idea to start small! Then, as your business grows, you can scale up in a few years.
That way, you aren't left with a huge loan in the early days that you'll struggle to pay back.
Make Client Care Your Biggest Priority
A final point—as a healthcare business, remember that patient care should always be your reason for operating. If you look after patients like family and treat them well, they'll come back again and again. Plus, they'll tell their friends and family!
However, if patients don't feel cared for or valued, they're likely to go elsewhere.
Your New Healthcare Business Is Sure to Succeed With These Tips
While it may not be easy to start a new healthcare business, it can definitely be rewarding! If you're just starting out, use the guide above to ensure your business has every advantage it needs.
It may take some time, but you'll soon start attracting new patients and getting positive reviews for your service. Your investment will definitely pay off, but it also feels incredible to own a business where you get to help people every day!
Did you find this article helpful? If so, please read on to find out more.