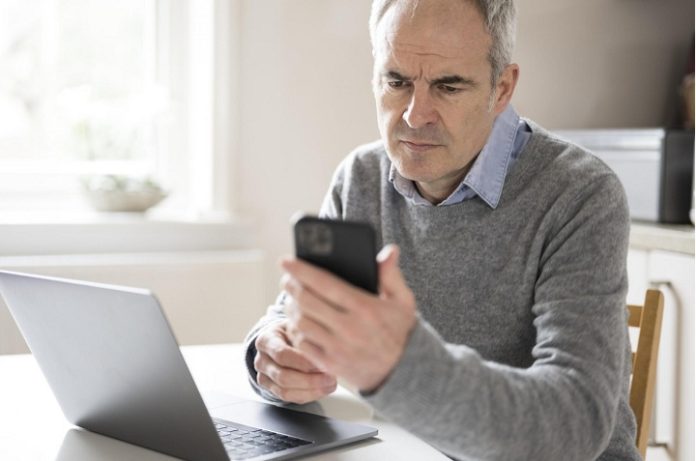 Uncountable queues of patients who have been waiting for their turn for the NHS will now be able to access care and also check their waiting time at their finger tips, all because of the new online health platform that has been launched on February 24.

Called My Planned Care, the platform has been built in conjunction with the patient groups and happens to be one of the latest measures taken by the NHS to tackle the backlog caused by COVID-19. What this platform will end up doing is allowing patients as well as their carers to have a hands-on experience with all the information ahead of their appointment, which will include any operation or treatment by way of touching a button. In the first phase itself, almost 5.5 million patients out of a total of 6 million patients appearing on the wait list will have access to the site and will know the average waiting time at their local hospital for any specialist area they wish to receive treatment for.
From hereon, 137 NHS trusts that are spread across England have put out the data that will be on the site, which is hosted by nhs.uk. This comes a couple of weeks after an elective recovery plan by the NHS was rolled out in order to ensure that the services are fit for the future. The platform in the coming months will see an expansion too, and it will include personalised information as well as support for patients who have been on the waitlist, helping them stay put and fit till the time their turn comes. It will also let them understand how best to manage their symptoms.
As far as future expansion is concerned, stopping smoking and diet and exercise advice should be included so that the patients can get ready for their operation. All this should lead to a quick and seamless recovery. Not only that, but targeted support packages will be implemented to assist patients who have been waiting the longest for their procedures or who are in greater need.
Notably, the general practitioners as well as primary care teams will also be provided information, which in turn will help them have more informed conversations with their respective patients. The elective recovery plan, which was put in place a few weeks back, had already set a blueprint for the measures that would be undertaken to address the backlog plight and, in a way, tackle the long waits with expanded test capacity and enhanced checks and treatments.
According to Stephen Powis, who happens to be NHS England's national medical director, the treatment of more than 60,000 patients suffering due to COVID-19 over the past two years has impacted routine care, and the staff are doing whatever is in their capacity to decrease the inevitably increased backlog. He adds that it can be extremely frustrating for patients, and this online arrangement will help them and their families get crucial information on how much longer they will have to wait, therefore making them feel more informed.
Sajid Javid, secretary of health and social care, believes that this one-of-a-kind platform will continue to provide patients with greater certainty about their own care across all boundaries. He further confirms that My Planned Care will help put patients in control with faster diagnosis closer to home.
As part of a plan, he confirms, to put a brake on the COVID backlog, they look to deliver more than 9 million treatments that involve scans as well as operations in the next couple of years. There are more than 100 diagnostic community centres being rolled out in collaboration with the NHS that aim to ensure that by March 2025, nobody waits more than a year for surgery.