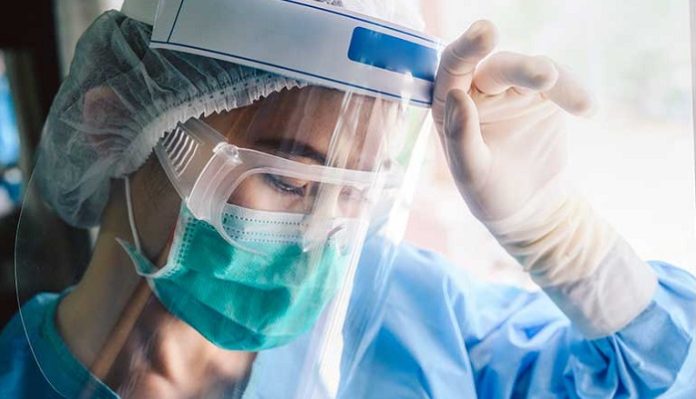 According to information provided to The Independent, NHS treatment services are already thousands of therapists short and won't be able to handle additional demand brought on by the cost-of-living problem.
A shortage of 2,000 personnel is preventing NHS counselling services in England from fulfilling therapeutic access goals, according to sources.
In a survey conducted by the UK Council for Psychotherapy (UKCP) and YouGov and published with The Independent, it was shown that nearly two in five respondents believed the cost of living crisis was negatively affecting their mental health. More than 2,000 people participated in the study, and those between the ages of 25 and 34 were most likely to report that the cost of living problem was having an effect on their mental health.
What he is concerned about, said Adam Jones, policy and public relations manager for the UKCP, is the reality that there is already a high level of demand for mental health care. They are also aware that prescriptions for antidepressants are being written at historic levels. They worry that the available capacity is already insufficient.
So with the future demand increasing, they are concerned that services will be stretched, waiting times will increase, and the average number of therapy sessions provided will decrease.
While the NHS is focused on training new therapists, he cautioned that there is already a population of psychotherapists and counsellors who are employed outside of the NHS. They would like to see more targeted recruiting of qualified psychotherapists and counsellors, such that most would only need a brief, adaptable training to be able to function in an NHS context.
Mr. Jones expressed concern that a two-tier mental health system with those from higher income homes who can afford private care would emerge. According to him, numerous people are absolutely unable to afford therapy in the existing environment, which results in a two-tiered system. People from better income origins can also benefit from other lifestyle aspects in terms of their mental health.
Mr. Jones stated that therapists had expressed worries about the needs of children, saying that there does not appear to be a strategy in place that can address the dire need for help that exists now and is anticipated to deteriorate in children in the coming months.
According to the most current statistics for NHS talking therapy services (IAPT), which are provided to people with low to severe depression, just 1.2 million of those who were recommended for treatment actually began it in 2021–2022. The NHS issued plans in 2019 that called for 2,940 more IAPT therapists by 2023/23; but, according to The Independent, services are now about 2,000 therapists below what they require.
IAPT services are reportedly falling short of goals by 35%, which is the equivalent of 40,000 patients not receiving care each month, according to a source inside the NHS.
According to the UKCP study, 29% of respondents said they would have to spend less on nourishing foods, 33% said they would have less money to spend on their physical health, and 28% said they wouldn't be able to maintain their mental health due to the growing cost of living.
The chief executive of UKCP, Professor Sarah Niblock, released the following warning: "The cost of living has a direct impact on their anxiety and that of their children. It is not isolated to the cost of heating or eating healthily. This new surge of fear and decreased financial support is escalating the mental health crisis in a country that is already feeling the effects of the COVID pandemic on mental health.
UKCP aims to increase awareness of the critical role that therapy can play in promoting the mental health of the country, which is more crucial than ever as they observe the mental health crisis reaching a breaking point.
People in higher-income households claimed to be better equipped to care for their physical and mental health, according to the poll. When asked about the remark, 22% of respondents claimed they already took mental health medication more frequently than once per week.
As a psychotherapist, it concerns him that almost half of the country is feeling the pinch of the cost-of-living problem, not just on their finances but also on their mental wellbeing, said Dr. Syed Azmatullah from UKCP.
These numbers start to illustrate the scope and long-term effects of the nation's cost-of-living crisis. Even if the crisis were to end tomorrow, its long-term effects would be profound. The cost-of-living problem is hurting individuals of all ages and backgrounds, but 25- to 34-year-olds are more affected than any other age group, with two out of three of them saying it has an impact on their mental health.
According to a spokesperson for the NHS, the NHS remains committed to increasing support through its internationally recognised talking therapeutic interventions, and in August, more than 145,000 people were referred for assistance, up 5% from the same period last year. This was due to a campaign encouraging people to self-refer if they needed support.
If someone is interested in pursuing an exciting and fulfilling career helping people from all walks of life, get in touch and learn more about joining their leading talking therapy service. The NHS is also boosting the number of trainee locations for new entrants to the workforce in accordance with the Long-Term Plan.