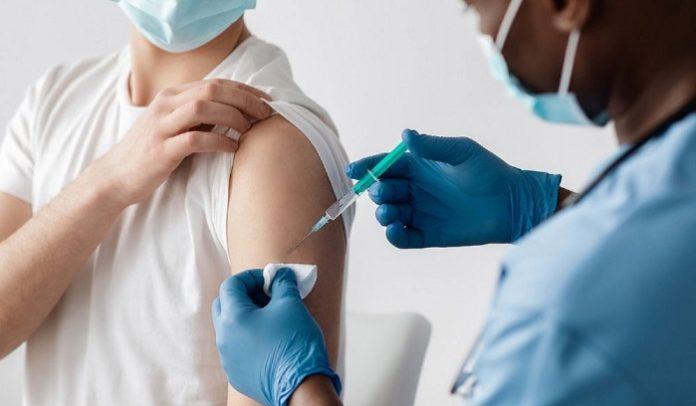 An extensive worldwide study supported by the National Institutes of Health found a modest increase in the length of a woman's menstrual cycle after receiving the COVID-19 vaccine, which delayed the onset of bleeding by a few hours.
The NIH's child health and human development institute's director, Dr. Diana Bianchi, stated that the alterations brought on by vaccination seem minor, transient, and within the usual range. According to the health service, the extended menstrual cycle, which is generally approximately a month long, did not exactly raise the number of days of bleeding.
According to the NIH, a change in menstrual cycle duration of eight days or less is seen as falling within the normal range of variation. The study's results showed that participants' menstrual cycles lengthened on average by.71 days, or even less than 24 hours, after the first vaccine dosage and by a little over half a day after the second dose. When both vaccine doses were given to a woman at once, her cycle lengthened by 3.91 days.
But more than 1,300 women, or 6.2% of the study's vaccinated subjects and 5% of the unvaccinated, experienced a period lengthening of eight days or more. A larger delay in the start of periods was more likely to be observed among younger women who experienced a longer cycle prior to immunisation.
For women who got one dosage per menstrual cycle and within roughly 20 hours for those who got both doses in a single period, cycle duration had mostly reverted to normal following the immunisation series. The study included around 20,000 participants from Canada, the U.K., the U.S., Europe, and other countries. Moderna, Pfizer-BioNTech, Johnson & Johnson, AstraZeneca, Sputnik, Covishield, Covaxin, Sinopharm, and Sinovac were among the nine vaccinations administered to participants.
The length of the menstrual cycle did not change differently between vaccinations.
The researchers used information from the Natural Cycles fertility tracking app. Women gave the app data about their body temperature and menstrual length. Users of the app have the choice to opt-out of their personally identifying information being used to identify them when they contribute their data for research.
The study presented this week validated the preliminary findings that had been published in January, revealing a connection between COVID immunisation and lengthened menstrual cycles. Five research organisations received $1.67 million from the NIH to study the problem.