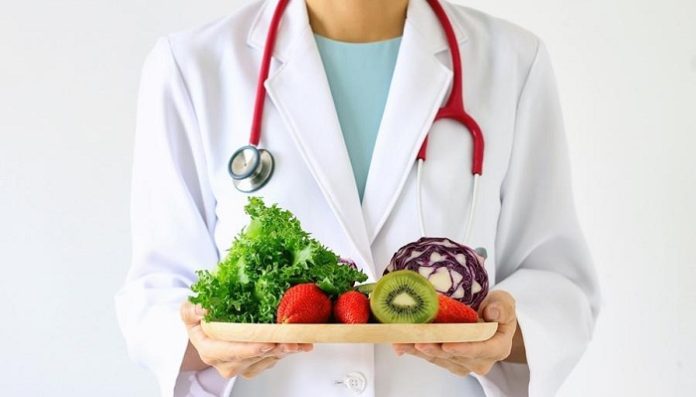 The healthcare industry is in the throes of unprecedented change as hospitals, providers, and payors all grapple with new methods of delivering (and billing) medical care. The uptick of value-based care, coupled with the growing prevalence of alternative therapies, makes understanding this new model a must. So, what exactly is value-based care? And why is nutrition therapy critical to its success?
VALUE-BASED CARE UNPACKED
Unlike the traditional fee-for-service reimbursement model, which rewards providers for the volume of services rendered, value-based care promotes quality of service by focusing on positive (read: healthy) patient outcomes. In the volume-based model, providers are paid relative to the sheer number of services rendered: imaging, lab work, surgeries, and more. On the flip side, the value-based model focuses on reducing the number of interventions – instead paying providers for positive patient outcomes due to shared savings. The result? Higher quality care, better patient outcomes, better population outcomes, and cost savings across the board.
OUR CURRENT HEALTHCARE CRISIS
Chronic conditions—including obesity, diabetes, and cancer—are prevalent and costly burdens to the health systems of Western countries. Approximately 60% of adults have at least one chronic condition and 42% have more than one, accounting for 90% of U.S. annual healthcare expenditures. Additionally, according to a study published in the Metabolic Syndrome and Related Disorders journal, seven out of eight Americans are metabolically unhealthy, putting them at greater risk for stroke, cardiovascular disease, type 2 diabetes, and other serious health issues.
But it's not all doom and gloom. Functional medicine (which treats the root cause of disease through nutrition and lifestyle interventions) is finally coming to the fore as an effective front-line intervention. In fact, the Cleveland Clinic Center for Functional Medicine recently published several studies demonstrating functional medicine's efficacy – providing evidence of improved outcomes as compared to conventional care.
The first, published in 2019, demonstrated global improvements in patient-reported, health-related quality-of-life outcomes in patients treated with functional medicine compared to those treated in a family care clinic. A 2020 study suggested that inflammatory arthritis patients treated with functional medicine showed improvement in all primary outcomes compared to standard of care alone.
Many physicians have (understandably) lost faith in traditional dietetics' ability to produce positive patient outcomes. That's because the conventional 'eat less, exercise more' rubric fails to acknowledge the hormonal drivers underlying today's chronic disease pathologies. Correctly executed nutrition therapy (functional medicine) works better and longer term than pharmaceutical interventions alone.
NUTRITION THERAPY TYPES AND BENEFITS TO PROVIDERS
Preventative Nutrition Therapy: While most insurance policies offer a certain number of prevention visits per patient (often free of deductibles or copays) patients are typically unaware these benefits are available to them.
Benefit: While it's impractical for a physician to spend an hour with each patient, partnering with a medical nutrition therapy company helps them achieve positive patient outcomes at a far more reasonable financial and human capital cost.
Medical Nutrition Therapy: This is most common for a patient that has received a diagnosis such as type 2 diabetes, heart disease, or high cholesterol. Before resorting to an expensive surgery or medication, the provider may refer to a medical nutrition therapy company to complement the treatment plan.
Benefit: In the value-based care model, medical interventions are costly to the provider and patient. Taking a less aggressive, clinically proven approach to arrest and even reverse the condition saves money for both parties.
Gestational Diabetes Nutrition Therapy: With approximately 180,000 GDM pregnancies annually, average expenditures increase $3,305 per pregnancy, plus an extra $209 in the newborn's first year of life. This doesn't even speak to the sizable impact of GDM treatment on the lives of mothers, babies, and beyond.
Benefit: Nutrition and lifestyle interventions deployed alongside conventional treatment can reduce infant and maternal mortality rates, NICU stays, and complications such as fetal hypoglycemia and c-sections.
WHEN FUNCTIONAL MEETS CONVENTIONAL, EVERYONE WINS
The rise in telehealth has enabled doctors and medical nutrition groups to work together like never before to reach, treat, and heal patients — regardless of location. As healthcare professionals continue to struggle with overwhelming numbers of patients and paperwork, collaboration with insurance-funded, allied health professionals eases time and financial burden.
But there is still work to be done. For now, the Centers for Medicare and Medicaid Services does not require coverage for medical nutrition therapy. This means that for some, nutrition therapy comes at a high cost despite its clear connection to positive patient outcomes.
Once healthcare systems, doctors, payors, and patients realize the efficacy of nutrition medicine to decrease the overwhelming cost of chronic disease, we can finally lower the crippling costs for all involved and more importantly, begin to heal our population from the inside out.
About Author
Dr. Avi Gurwitz is Chair of the Dept Pediatrics, Division Chief of General/Emergency Pediatrics, and Medical Director of the Pediatric UrgiCare at Redeemer Health. He is also Pediatric ER attending at St Mary's Medical Center and CMO at Simplex Health, a medical nutrition group.
About Simplex Health
Simplex Health is reimagining the conventional healthcare model with progressive, evidence-based, clinically proven protocols that can prevent and even reverse the world's most disruptive diseases and chronic conditions – from type 2 diabetes to obesity, hypertension, women's health issues, cancer, and more. For over five years, Simplex Health has worked as a trusted partner alongside healthcare systems, specialty practices, physicians, and corporations to provide patients of all populations access to its life changing, insurance-funded therapies. Patients connect with medically supervised dietitians and health coaches through an intuitive technology platform – receiving custom nutrition and lifestyle interventions tailored to their unique biochemistry. Plus, 24/7 care team access gives patients the support, guidance, and accountability necessary for lasting behavior change. Appointments are available via telehealth and in-person at select locations. Powerful Therapies. Simple Solutions. Simplex Health is Medicine Reimagined.