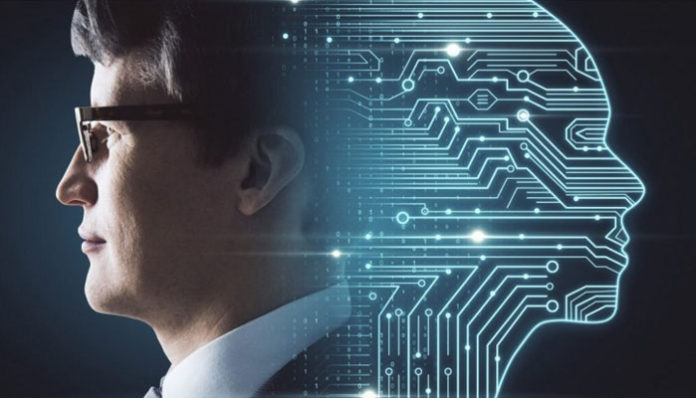 Autism spectrum disorder (ASD) patients may interact and behave differently than normal people. They frequently exhibit repetitive behaviour, have trouble speaking, and have great or intense interests in particular subjects or things.
The fact that someone has autism does not necessarily make them disabled or prevent them from leading an independent life. The term spectrum refers to the fact that there is not a single set of symptoms, abilities, or degrees of functioning that characterises all individuals with autism.
Autism typically manifests before the age of three, but some individuals may not receive a diagnosis until they are adults, making it difficult for them to receive the necessary support.
ASD affects more than 5 million adults in the US today. According to medical director of The Center for Autism Services and Transition (CAST) at The Ohio State University Wexner Medical Center, Dr. Christopher Hanks, it is difficult to determine how many persons with autism matured without receiving a diagnosis.
Here are the symptoms of adult autism and how doctors typically identify it:
Adult autism symptoms
Among the adult, symptoms of autism are:
Having trouble comprehending what other people are feeling or thinking
Possessing highly ritualised behavioural habits and becoming nervous if these are disturbed
Not recognising social cues and coming off as harsh or rude
Having trouble making friends
Preferring solitude
Having intense concentration or enthusiasm in particular subjects or pursuits
Lacking the ability to express oneself
A social anxiety disorder
Why some individuals aren't diagnosed until they're adults?
Autism is typically identified in childhood. However, for a variety of reasons, some people do not receive a diagnosis until they are adults.
1. No behavioural warning indicators were present
When certain demands develop much later in infancy or maturity, the symptoms of autism may not always become immediately apparent.
For instance, Hanks adds, if you have trouble understanding nuanced communication cues, the condition may only become more apparent later in life in contexts like work or dating.
2. Autism in girls frequently goes unrecognised
Both males and females meet the same diagnostic standards for autism.
However, much of the knowledge and conceptualization of autistic features came from male samples, which might lead to a skewed picture of the autism spectrum.
When compared to men, women with autism typically have the following symptoms-
Lower propensity for externalising behaviours like violating the law, interfering with others' lives, or interrupting others' activities
Higher social drive means that, at times, their social interactions resemble those of people without autism rather than those of autistic men.
Increased capacity for long-term relationships
Less persistent levels of conduct
more effective nonverbal communication
In other words, women may present with various signs of autism and fall short of the diagnostic standards. This may help to explain why females are underdiagnosed for the condition and are more likely to be ignored altogether or to receive an incorrect diagnosis.
3. Having trouble accessing healthcare services
Hanks claims that individuals from racial or ethnic minorities and those with poor socio-economic position are underrecognized for having autistic symptoms in the United States.
The following factors could prevent these individuals from receiving an autism diagnosis:
Having no access to healthcare because they are not a citizen
Due to poor income, there is a lack of access to healthcare
In remote locations without easy access to autistic specialists, Fisher notes that she has encountered more adults who are undiagnosed with ASD.
How to identify adult autism
According to Fisher, individuals will frequently be interviewed by a psychologist or psychiatrist to find out more about the origins of their autistic features and to see how they react. They will inquire about their interpersonal communication style and any strong, particular interests, repeated activities, or sensory challenges one may have. They can determine if they meet the requirements for ASD by using these questions.
Fsiher says, the examination is frequently organised and guided by screening methods like the Autism Diagnostic Observation Schedule, which is used to diagnose ASD in adults and is regarded as the gold standard in the field. It takes between 40 to 60 minutes to give this diagnostic test.
Hanks advises the diagnostician to ask questions of the relatives to gain more context for the early life.
The choice to get diagnosed ultimately rests with oneself. The right treatment, assistance, and facilities may be available to anyone if they are concerned about some parts of their behaviour and wonder if they could have ASD, according to Fisher. Many adults with autism diagnoses believe that it has aided in their self-understanding and increased self-awareness of their areas of difficulty, according to Hanks.
Adult autism treatment options
Due to the variety of experiences that persons with autism have, there is no one-size-fits-all treatment strategy. Treatments frequently try to lessen difficulties that affect a patient's quality of life or ability to carry out everyday tasks.
Hanks suggests that the following treatments could be beneficial for individuals with autism:
Speech Therapy- For people who struggle to interact or communicate with others
Psychotherapy- is used to treat problems with mental health.
Occupational Therapy- For those who struggle with independence or who have trouble processing sensory information like noises and textures.
Fisher notes that compared to children, people with ASD have significantly fewer access points to care, support, and assistance.
There are many interventions available for children with autism since, in comparison to later ages, their brains are still developing, increasing the likelihood that treatments will be successful. The situation is improving, but much more work needs to be done, according to Fisher. The field has grown increasingly cognizant of the need to extend and strengthen adult autism services, she says.
Insider's conclusion
The symptoms of autism are the same in both children and adults, however some people may experience a prolonged diagnosis because they lacked access to medical treatment or because their autistic characteristics were not acknowledged.
Receiving a diagnosis for autism may help a person better understand oneself and have easier access to different therapies.
There is still a lot researchers don't know about people with adult diagnoses. This group is not well-studied, says Hanks.