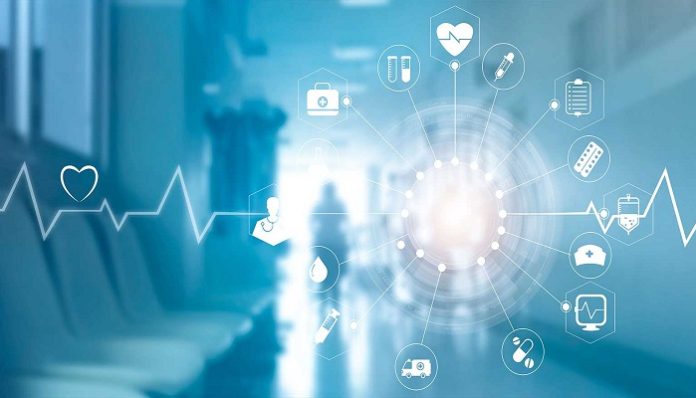 At GITEX Global Week 2023, the Department of Health- Abu Dhabi which happens to be the regulator of the healthcare vertical in the Emirate, inked an MoU with the Abu Dhabi University so as to enhance joint collaboration when it comes to life sciences, education, as well as clinical research.
Reinstating the Emirate's position as a prominent destination when it comes to innovation, both parties shall go ahead and exchange expertise as well as knowledge throughout the healthcare and academic gamut in order to advance the health technology landscape of Abu Dhabi.
The MoU was inked by the ED of the research and innovation centre for DoH, Asma Al Mannaei, and also Professor Ghassan Aouad, who happens to be the chancellor of Abu Dhabi University.
With this MoU in place, both the DoH as well as ADU look to foster an innovative healthcare ecosystem with the target of supporting healthcare startups by offering them access to health tech assessments as well as ecosystem collaborators.
The MoU will go on to involve sharing of essential resources mutually like cutting-edge labs, data related to health, expert networks, as well as active participation when it comes to leading research projects from both faculty and students.
As part of the endeavours to nurture students with an early in-depth expertise of the sector, the DoH is going to be supporting ADU by way of participating in events that happened to focus on health and technology education. Besides, ADU will go on to help with the integration of its pupils into the consistently evolving healthcare innovation landscape.
As per Asma Mannaei, the DoH- Abu Dhabi continues to forge collaborations with prime stakeholders all throughout the fields so as to exchange expertise as well as knowledge and also lead significant research that ultimately results in the contribution of healthcare outcomes. By way of this partnership, they reinforce their commitment so as to nurture the next-gen of leaders in healthcare by offering students early access when it comes to healthcare knowledge and real-world experience, thereby empowering them to push for transformative change right from the beginning of their educational expedition.
The partnership will go on to witness clinical trials that are pioneering, with a specific focus on early-phase investigations as well as innovative therapeutic approaches. Both parties shall go on to put forth sustainable training programs that are not just limited to good clinical practice policies that are designed for the empowerment of healthcare research clinicians in progressive areas of clinical trials that make use of the power of AI, analytics, and also data science. Training sessions when it comes to clinical trial standards will be open for pupils as well as community members to bring awareness and also encourage participation in the ongoing trials of the Emirates.
According to Professor Aouad, they are indeed honoured to have collaborated with a partner as prestigious as DoH-Abu Dhabi. He added that they continue to collaborate with their strategic partners so as to offer their students distinctive cross-learning experiences and also equip them with the skills of the 21st century that they will require in the future. At ADU, as per him, they are committed to investing in scientific research options that push innovation as well as creative thinking between faculty and students.
By way of national and also international strategic partnerships, they have advanced their research capacities so as to commercialise startups and, of course, innovations.
With the objective of upskilling professionals from the healthcare arena and also students within genomics as well as precision medicine, ADU and DoH will work together to create courses pertaining to genetic counselling education. On the basis of this agreement, ADU College of Health Sciences students' will go on to have access to prominent internship opportunities from the Emirates healthcare industry so as to get hands-on exposure and experience when it comes to cutting-edge practices within the field.