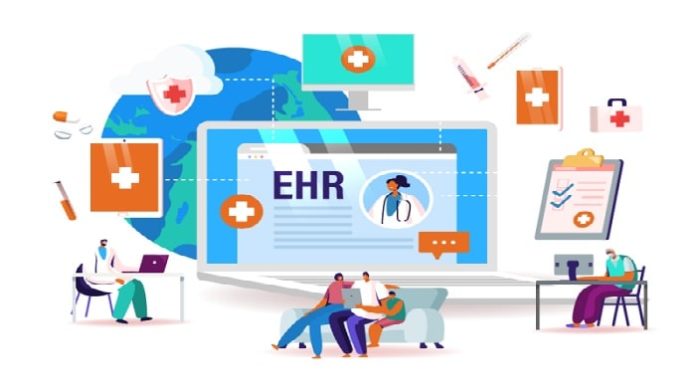 To improve healthcare's ability to systematically identify, engage, and support care partners using current patient portals, OpenNotes, as well as the Roger C. Lipitz Center for Integrated Health Care at the Johns Hopkins Bloomberg School of Public Health, have established the Coalition for Care Partners.

Care partners frequently take charge of a patient's medical journey, scheduling visits, renewing prescriptions, and assisting with doctor's orders, but they do not often keep an eye on the clinical notes. As they try their best to look after the health of others, this crucial patient support may be a little in the shadows as a result.
The consortium formed by OpenNotes seeks to alter that.
The no-holds-barred patient-engagement concept and tool, which were introduced in 2010 with funding from the Robert Wood Johnson Foundation, proved to be a successful way for patients to detect drug errors, best remember next steps, and enhance plan compliance, as well as to enhance error reporting, improve coordinated care for vulnerable patients who have numerous providers and appointments, and shorten diagnostic delay.
Despite worries that doctors will self-edit to avoid offending patients, it already has a broad reach throughout healthcare patient engagement. Working with and providing resources for care partners has a significant impact on the quality of care and uptake of using healthcare services, according to the Coalition for Care Partners statement, which cites a large body of evidence released by the Lipitz Center and partner researchers.
Resources for care partners are not frequently supported in the delivery of care, nevertheless.
Executive director of OpenNotes and an assistant professor of medicine at Harvard Medical School, Dr. Cait DesRoches, stated that very few care partners report being questioned by clinicians and other healthcare professionals regarding their need for help in managing the care.
A recent large survey of patients who read their visit notes indicated that approximately 40% of patients said that they discussed these notes with someone other than their medical care team, according to the accompanying Summer 2022 issue brief from the Lipitz Center and OpenNotes.
According to high utilisation metrics, such as 88% of patients and 86% of care partners indicating they were able to plan proper questions for care teams, the researchers also discovered that sharing notes is beneficial for both patients and care partners.
Three healthcare systems are researching the factors that influence patients' decisions to share notes; the advantages of shared access for patients and their care partners, and any potential issues that may arise.
Three hospitals are involved in a coalition effort with Beth Israel Deaconess Medical Center that makes use of light-touch, low-cost initiatives like posters and pamphlets to give more care partners access to patient portals. In order to evaluate best practises to encourage rapid adoption, the study looks at ways to enhance the use of pooled electronic health record accessibility by family carers of older individuals.
The alliance intends to identify care partners in clinical settings, assess their levels of stress, and provide resources to reduce stress and enhance results through a three-year, multisite study at ARCHANGELS. The National Institute on Aging has also launched a brand-new, five-year Leadership Award effort with the Center for Home Care Policy & Research to better comprehend and serve the requirements of caregivers for dementia patients.
Since its debut in 2010 as a modest pilot initiative at Beth Israel Deaconess Medical Center, Geisinger, and Harborview Medical Center in Seattle, OpenNotes has grown significantly and helped transform the way clinical notes are shared with patients. From 20,000 to over 4.5 million patients accessed their records through protected patient portals in the 2 years from 2013 to 2015. By 2019, 40 million patients had access to their records, and they reported being more inclined to follow treatment plans.
Dr. Tom Delbanco, a co-director of the OpenNotes project and a professor at Harvard Medical School, held positions as Beth Israel Deaconess Medical Center's chief of general medicine, and he opined that the project's success was due to the idea's simplicity and appeal to the three distinct test hospitals and healthcare systems.
A simple email notification was sent to the patient when the doctor signed the note, stating, Tom just signed his letter; Michael, you're invited to read it.Patients then received a reminder email two weeks before their primary care physician appointment suggesting that they examine the notes, explained Delbanco.
However, it is not entirely clear how much access care partners have to patient health information platforms. According to the Coalition for Care Partners issue brief, which was just released, some patients simply share their patient portal log-ins with care partners, while other healthcare systems have been allowing the patient to confer with a care partner a secure login to access and act on their health information. This gives them the ability to schedule appointments, refill prescriptions, review notes, or send questions to providers.
The findings from the coalition's test health system are not consistent, making this undertaking more difficult than the launch of OpenNotes.
Depending on the issue brief, the Lipitz Center discovered that patient acceptance is low and shared access implementation varies across healthcare institutions. According to one study, rather than requesting shared access, patients should share their login information with a care partner.
There were additional problems with shared access to medical records. Sharing identification credentials poses risks of misunderstanding and errors. For example, when doctors do not know with whom they are engaging or when official papers that were filed through the patient portal by someone other than the client must be withdrawn the brief states.
Dr. Jennifer Wolff, of the Lipitz Center, said that healthcare workers should ask care collaborators about their ability and understanding at the most fundamental level when they are crucial to coordinating or trying to implement a patient's care plan.