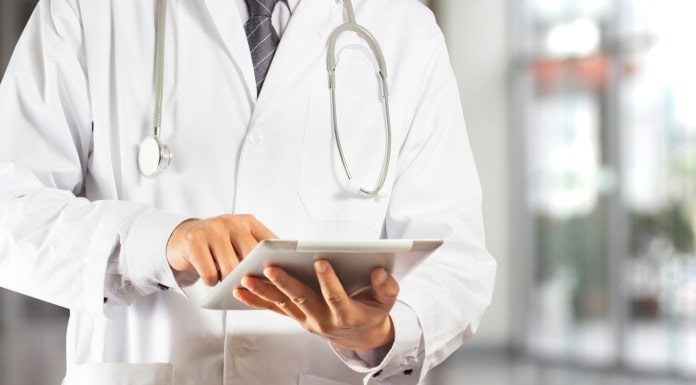 Oracle has announced new generative AI services for healthcare organizations and new healthcare-specific capabilities for the Oracle Fusion Cloud Applications Suite, at its Health Conference in Las Vegas.
Expected to be available in the next 12 months, the AI services are designed to help healthcare organizations focus more on patient engagement, while the new applications suite tools look to increase financial visibility and build more resilient supply chains.
Featuring Oracle's electronic health record (EHR) solutions, the Oracle Clinical Digital Assistant allows providers to utilize generative AI together with voice commands to reduce manual work, enabling them to place more focus on patient care.
The multimodal voice and screen-based assistant supports the appointment by using generative AI to automate note taking and propose "context-aware next actions", such as ordering medication or scheduling follow-up appointments.
Conversational voice commands like "show me the patient's latest MRI results" can be used with the Oracle Clinical Digital Assistant, to retrieve elements of a patient's EHR record during an appointment.
Patients will also be able to make self-service actions, such as scheduling appointments or checking clinical information using simple voice commands.
The generative AI-powered Oracle Clinical Digital Assistant alleviates the issue many patients face of feeling "disconnected, unheard and unsatisfied" when a provider spends a large portion of the appointment time looking at a screen. It enables physicians to give their full attention to patients while simplifying administrative tasks.
Meanwhile, the new Fusion Cloud Application Suite features will be added across the suite's ERP, EPM and SCM and will look to help healthcare organizations retain ongoing visibility and control over financial performance, reduce the cost of medical supplies and improve order efficiency and the availability of medical supplies to get ahead of surges in demand.
Suhas Uliyar, senior vice president of product management, Oracle Health, said: "The EHR should be a provider's best ally in delivering engaging, personalized care to the patients they serve.
"By bringing comprehensive generative AI and voice-first capabilities to our EHR platforms, we are not only helping providers reduce mundane work that leads to burnout, but we are also empowering them to create better interactions with patients that establish trust, build loyalty and deliver better outcomes."
Steve Miranda, executive vice president of applications development, Oracle, said: "The new capabilities added to Oracle Fusion Applications Suite will help healthcare organizations adopt new business models, embrace rapid innovation, build agile and sustainable supply chains and better serve patients' needs – now and in the future."