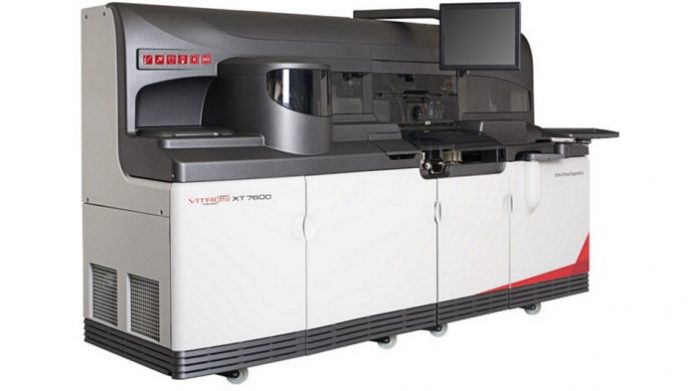 The FDA has approved VITROS XT 7600 Integrated System, allowing Ortho Clinical Diagnostics to bring innovative DIGITAL CHEMISTRY technology to clinical lab management in the U.S. The system, available for purchase at the start of the year, combines Ortho's proprietary MicroSlide technology, which is a full testing environment on a postage-stamp-sized piece of film that enables precise and accurate testing, with sophisticated digital imaging capabilities as well as the potential to perform two separate lab tests simultaneously, for the first time. The system also utilizes Ortho's dry slide technology. Unlike traditional wet chemistry systems, which require highly purified water and complex plumbing systems to operate, this tech does not require water to run, eliminating the risk that poor water quality could impact test results and making testing possible in limited resource environments.

"It's an exciting time for clinical labs, and today's clearance of Ortho's VITROS XT 7600 System represents a fundamental improvement in the way labs can operate, now and in the future," said Jennifer Paine, Ortho's Chief Product Portfolio Officer in a statement. "VITROS XT 7600, along with DIGITAL CHEMISTRY, harnesses the power of our proprietary dry slide technology to deliver high-quality test results and higher throughput—all within the lab's existing physical footprint."
The system's multi-test processing saves time and space in the lab, and increases productivity, with less patient sample required for testing, an important advantage for vulnerable patients or those with venous access issues. This is all done while saving time and space in the lab, potentially cutting overall costs for test processing.