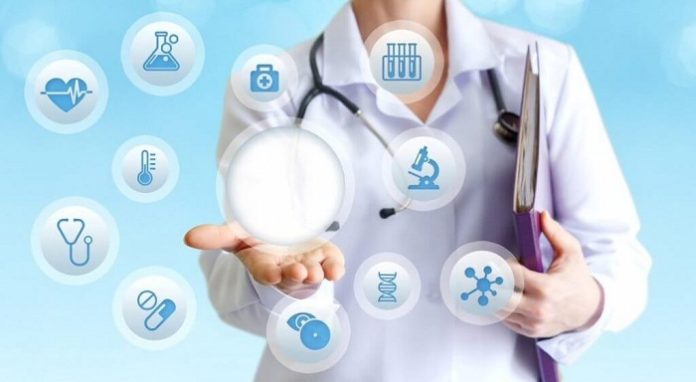 Analyzing digital health records of thousands of patients that have been admitted to hospitals around the country with coronavirus has led to the development of technology to predict the risk of death for patients with the virus.
Researchers at Oklahoma State University for Health Systems Innovation (CHSI) in both Stillwater and Tulsa are using the digital health data to build predictive models of disease risk that could improve treatment and outcomes for the patients.
"There is an urgent need to determine which COVID patients are at highest risk for bad clinical outcomes as early as possible so that plans and actions can be made to save more lives," said Dr. Zhuqi Miao, the health data science program manager with CHSI. "With the rise in reported COVID cases in the U.S., there is no time better than right now to have a tool to predict which patients are most at risk as soon as possible."
Meghan Sealey, an OSU statistics doctoral student, along with Miao, has analyzed data of 18,742 patients that were hospitalized by the virus from the Cerner Covid-19 data cohort, a collection of de-identified, HIPPA-compliant hospital and clinic records donated to CHSI.
Researchers at CHSI have created two models of potential mortality risk, one is based on patient data at the time of admission using demographic and historical medical conditions, and the second at the end of the first day of hospitalization using demographics, procedures, medications and known conditions.
"The models identified a similar set of medical conditions suggested by the Centers for Disease Control and Prevention as the essential risk factors for death, such as history of diabetes, respiratory disorders and hypertension, and onset of respiratory or kidney failures, but we also found some unique ones," Miao said.
The first CHSI model can predict mortality for nearly 70 percent of patients, while the second is accurate for nearly 75 percent of patients, Miao said.