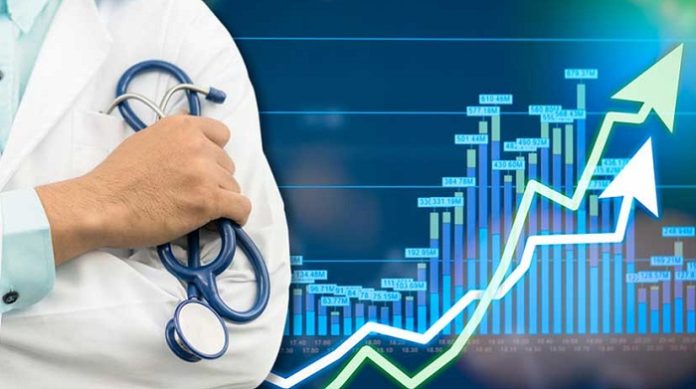 Private hospitals in India and Kenya are accused of denying vital healthcare to individuals with low incomes and even holding them captive until they settle their bills. Shockingly, Oxfam reveals that these hospitals benefit from UK government investment funds. Oxfam criticizes the flawed policy of investing in private healthcare and urges the UK government to halt such investments.
It focuses on the British International Investment (BII), owned and managed by the Foreign, Commonwealth, and Development Office, which channels millions of pounds from the UK aid budget into foreign businesses and programs in impoverished nations. Insight reveals how governments of the UK, France, and Germany, along with organizations like the World Bank, support investments in private healthcare groups owned by US private equity firms. Oxfam argues that instead of backing private providers, these development finance institutions (DFIs) should redirect their investments to bolster public health systems and enhance healthcare access for impoverished individuals. Additionally, many countries receiving healthcare development funds have become attractive to health tourists.
Several distressing cases are there, including patients being imprisoned in BII-funded hospitals in Kenya until they settle their medical fees. One example involved a secondary school student who remained captive in a hospital for 11 months. Additionally, there were incidents where hospitals refused to release deceased bodies until outstanding fees were paid, with one case lasting over two years. In India, private hospitals funded by BII were accused of denying treatment to individuals with government health insurance cards, which entitled them to free care.
BII's mission is to invest in private sector organizations in developing countries to stimulate growth and achieve the United Nations' development goals. BII asserts that its activities aim to improve the quality and accessibility of healthcare in ways that positively impact millions of lives. However, Oxfam's research in India, Kenya, and Nigeria reveals that private hospitals fail to honor promises of accepting accident and emergency cases due to profit motives, leading to cover-ups of financial and medical abuses.
Insights claim that over 90% of BII's health investments lack transparency and accountability. These investments are made through fee-charging and profit-driven private equity funds, often based on tax havens. An upcoming inquiry by the all-party international development committee will further examine the UK's use of DFIs.
Oxfam highlights the devastating consequences faced by individuals who are pushed into poverty by exorbitant health fees, which can reach up to $36,000 (£29,000). Emergency patients, including victims of violence, are denied treatment until they or their relatives provide cash. Astonishingly high fees for maternity care are also revealed, with one hospital in Nigeria charging the equivalent of 12 years' wages for normal birth and 24 years' wages for a cesarean section among the poorest 10% of the population.
Oxfam emphasizes that every second, 60 more people are plunged into poverty due to catastrophic health costs. Instead of addressing this issue, the current approach to UK aid exacerbates the problem. Given the escalating need and dwindling aid budgets, it is crucial to ensure that development funding for health is used effectively to reach those who lack access to healthcare.