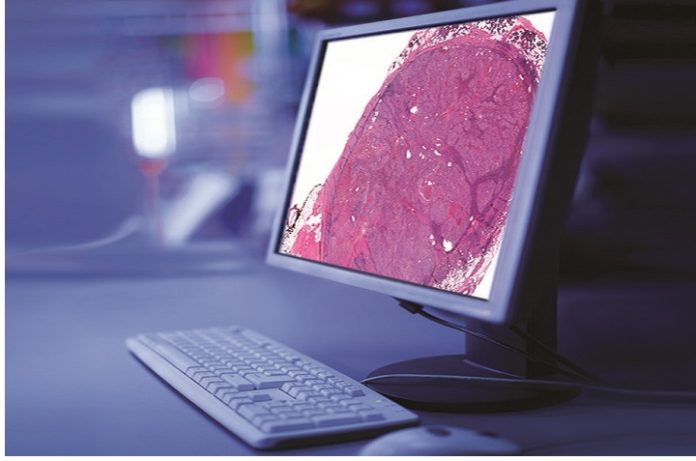 Paige and Sonora Quest Facilities have paired together to establish a fully digital pathology workflow at the latter's US-based laboratories in Arizona.

This digitalization project intends to accelerate precision diagnoses for patients throughout the region and enhance current diagnostic procedures.
In accordance with the terms of the collaboration agreement, Paige will be in charge of supplying Sonora Quest with the full complement of its digital pathology products driven by artificial intelligence (AI), comprising Paige Breast, FullFocus viewer, and Paige Prostate Detect.
Paige Breast and Paige Breast Lymph Node make up the Paige Breast Suite. Its AI application suite was developed to help pathologists assess breast cancer.
They also recognise breast cancer in breast biopsies and breast lymph node metastases. According to claims, the US Food and Drug Administration has granted de novo marketing authorization to Paige Prostate Detect, making it the first AI-based pathology device to do so.
Through the company's FullFocus digital pathology viewer, it can be utilised as an in vitro diagnostic. The use of Paige equipment at Sonora Quest, according to Paige CEO Andy Moye, further confirms their capacity to expand and implement the technologies to fulfil the needs of a significant commercial laboratory.
Paige Prostate Detect and other AI systems with built-in second views can help reduce diagnostic errors and boost diagnostic confidence. They are confident that their integrated solution will eventually simplify and enhance patient care.
Sonora Quest, according to the business, promises to leverage AI and cloud-based platforms to enhance patient care and encounters, quicken precision diagnosis to improve diagnostic and health results, and lower healthcare costs. Through virtualization, Sonora Quest will be capable of communicating case-related information to clinicians.
This will increase access to professionals, lower the rate of misunderstandings, and streamline workloads. In order to detect breast cancer metastases in lymph nodes, Paige unveiled the Paige Breast Lymph Node in March.