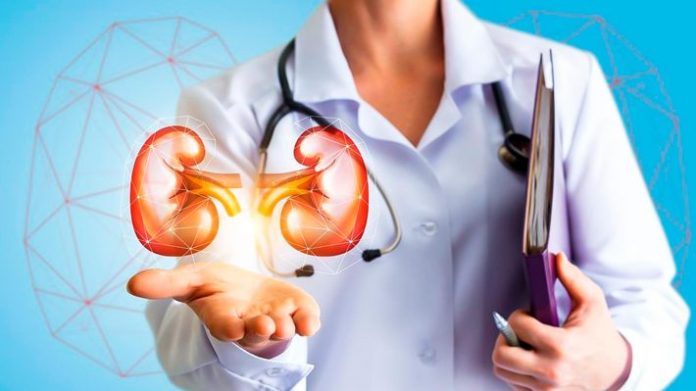 The Kidney Innovation Accelerator is launching a new prize competition, and the American Society of Nephrology and even the U.S. Department of Health and Human Services are awarding $10.5 million in awards.
Why

It

Is Important
Phase 2 of the Artificial Kidney Prize competition is looking for concepts for creating prototype bioartificial kidneys, as well as any novel equipment or parts that would make them possible.
In announcing the competition, HHS and ASN officials declared that innovation was urgently needed. KidneyX aims to advance a field that hasn't progressed much in the past 60 years. The optimum therapy is a kidney transplant, but there are not enough kidneys available to meet the entire demand.
They urged those with innovative ideas in regenerative medicine, cell engineering, tissue engineering, systems biology, and synthetic biology to submit an application.
There are two tracks in Phase 2 of the Artificial Kidney Prize:
Submissions for speeding up the model of a bioartificial kidney are welcome from innovators who have development plans for a bioartificial kidney prototype, including a road map and timetable for first-in-human investigations.
The topic- Parts and Tools that Enable the Advancement of an Artificial Kidney is accepting submissions for tools or parts that apply synthetic biology, cellular engineering, tissue engineering, regenerative medicine, and/or cellular engineering techniques to a problem that is currently facing the creation of a fully functional artificial kidney.
Both tracks of Phase 2 are now accepting submissions; Track One will close on October 28, 2022, and Track Two will close on January 28, 2023. Applicants for Track Two are urged to make use of the extra time to consult kidney specialists or work with them to strengthen their applications.
For kidney replacement therapy, wearable or implantable artificial kidneys may be an option; xenotransplantation, including the use of chimaeras or other non-human organ platforms, may also be taken into account. Up to nine prize winners will share a total of $10.5 million in financing, with a maximum of three winners from Track One earning $1.5 million each and up to six winners from Track Two receiving $1 million each.
The

Larger Trend
It has proven challenging to create a bioartificial kidney that is entirely functional. Blood filtration, electrolyte balance, fluid management, toxin elimination and release, and the transport and outflow of excess filtrate are some of the most important tasks that a functional bioengineered kidney must be able to complete.
37 million Americans are among the 850 million people with renal illnesses who reside in the world. Treatment expenses alone cost the US more than $100 billion annually. Thirteen individuals pass away every day while awaiting a kidney transplant, and those receiving dialysis have a five-year death rate of 50%. Communities of colour are more frequently impacted, have fewer organs accessible for donation, and have worse overall results.
On Record
According to Dr. John Sedor, chair of the KidneyX Steering Committee, innovators have a tremendous opportunity to build next-generation solutions to benefit the 850 million people globally dealing with kidney illnesses due to the public-private partnership driving KidneyX.
The creation of bioartificial kidney prototypes using regenerative medicine and artificial biology techniques is the goal of this competition, as is the development of technologies that will help break down barriers to innovation. They are confident that this competition will provide innovative ideas that will hasten the development of novel kidney replacement therapies and enhance the quality of life for patients with renal disorders.
In a statement, Assistant Secretary of Health Adm. Rachel L. Levine noted that they are hoping that KidneyX Phase 2's focus on the incorporation and improvement of artificial kidney models will result in discoveries that secure a brighter future while eliminating health inequities.