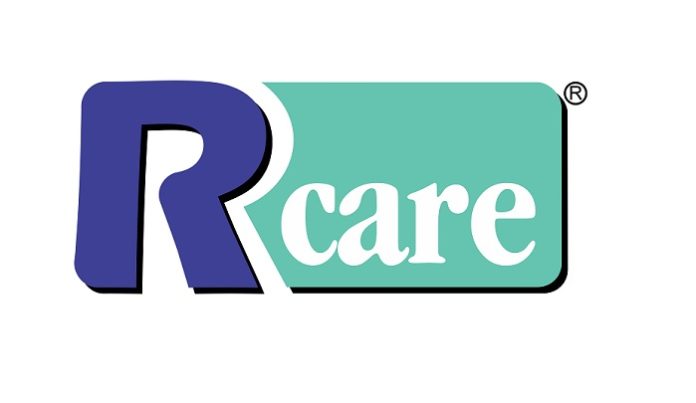 RCare, a global provider of personal emergency response systems and wireless nurse call systems, recently introduced new innovations that enable increased mobility, resilience and quality of care—the Rugged II Caregiver Smartphone, a Data Backup and Disaster Recovery Service and Rapid Deployment Kits (RDKs). RCare systems are ETL tested to UL 1069 edition 7 and UL 2560.
RCare technology connects more than 1,600 communities from Rochester to Syracuse to Stony Brook in New York, and from Detroit to Houston to Denver in the United States.
"We believe that providing the best patient care means putting the best technology into the hands of forward-thinking caregivers," says Jeff Knauss, RCare CEO. "RCare develops customized, flexible technology systems that enhance both caregiving and resident quality of life."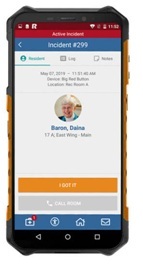 RCare's Rugged II Caregiver Smartphone eliminates the HIPAA risks and distractions created when caregivers use personal cell phones to tap into nurse call system functionality. The Rugged II Caregiver Smartphone seamlessly connects to RCare's nurse call ecosystems so caregivers can receive and respond to notifications on the go. Durable and weather-proof, the smartphone offers a long battery life and is designed to stand up to challenging environments.
Enhancing its suite of disaster support resources, RCare's Data Backup and Disaster Recovery Services provides secure, weekly back-up of virtual reporting and data storage. This service minimizes service and recovery disruptions associated with a potential hardware failure, boosting resilience for caregiving organizations.
Over the last few years and in response to the COVID pandemic, RCare introduced Rapid Deployment Kits (RDKs). RDKs provide caregivers access to a portable, quickly deployable nurse call kit to maintain continuity of care in the event of displacement.
"Between the pandemic and weather disasters, we've seen a sudden and unprecedented need for expanded hospital capacity," says Jeff Knauss, CEO, RCare. "RCare provides hundreds of communities the technology required to re-establish critical caregiver/patient communications due to an unexpected and temporary expansion or displacement. Specifically, RDKs should be part of any disaster preparedness plan."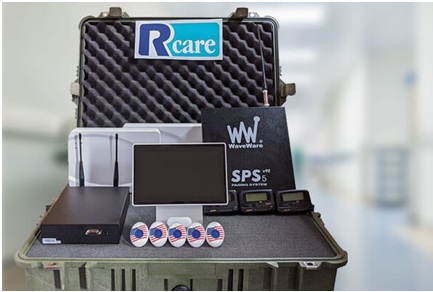 RCare's Rapid Deployment Kit is a reliable, secure nurse call system in a box. All units are UL 1069 compliant, as most hospitals require, and is purpose-built for rapid deployment in the face of emergencies. The plug-and-play system is preprogrammed by RCare's expert technicians and ready for use immediately.
It includes one small touchscreen server, one pendant for each resident or patient, and four pagers. The kit ships overnight and can be installed and made operational in minutes to support 40 beds using the base configuration, or 768 beds with the optional expansion kit. Patients press their pendant to signal nurses. That signal is routed to nearby locator through a master receiver to nurse pagers, which identify the bed where the call originated. The touchscreen console displays incoming patient calls with an audible tone. Patient beds are outfitted with clip-on placards that correspond to patient call buttons, so caregivers know which patients are calling.
ABOUT RCARE
RCare is a global provider of nurse call and personal emergency response systems for the entire spectrum of eldercare and senior living. Our mission is simple: To improve the lives of seniors and those who care for them. RCare works together with distribution partners to build individualized, flexible and seamless systems to enhance both caregiving and resident quality of life.