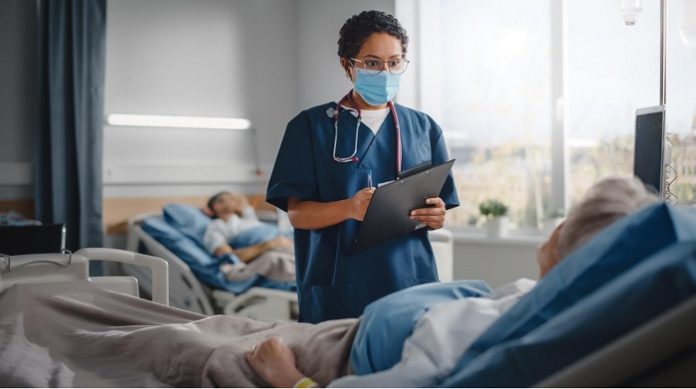 As the NHS pursues its measures to counter COVID-19 backlogs, a new 'planned care' hospital focused on non-emergency care is slated to start in Berkshire. Heatherwood Hospital in Ascot, which is affiliated with Frimley Health NHS Foundation Trust, will prioritise patients who have been awaiting the longest for basic care, such as orthopaedic and ophthalmology services.
The hospital will handle patients from Berkshire, Hampshire, and Surrey and will have 6 surgical theatres, 48 inpatient beds, and 22 day-case cubicles. It would provide surgical, diagnostic, and outpatient services. Outpatient services such as gynaecology, urology, and cardiology will also be accessible under the same roof. Patients will be able to get endoscopy, physiotherapy, phlebotomy, and radiological checks and therapies as part of these services.
The strategic contingency planning, launched in February, included a strategy to address backlogs that developed during the pandemic, with the goal of increasing capacity to deliver about 17 million screening procedures over the next three years. Local NHS trusts are pulling out all the stops to enhance capacity to carry out as many medical checkups, checks, and treatments as possible, from one-stop shops for lifesaving checks to new surgical hubs across the UK to safeguard non-urgent care during the pandemic.
Other new community efforts, such as one-stop medical centres, same-day hip replacements, and mobile CT and MRI scanners, are working to reduce the backlog and provide life-saving health checkups to thousands of people. This new centre shows how the NHS is evolving and developing to meet contemporary demands, putting into practise what has been learned about organised care during the epidemic, NHS Chief Executive Amanda Pritchard said. While new dedicated surgical centres have been made available across the UK to help safeguard non-urgent care, the facility is the first purpose-built hospital geared towards addressing backlogs and bringing patients who require regular care faster checks and treatments.
This brand-new hospital would be the first of its kind on the road to recovery and reform, putting patients in need of non-urgent care first and then enabling them to obtain the checks and treatments they need, said Health and Social Care Secretary Sajid Javid. He added that they are following through on the goal to reduce COVID backlogs by expanding routine surgery, providing faster diagnoses, and other efforts like modern surgical centres and community diagnostic centres, which will help them provide 9 million more medications, scans, and surgeries by 2024.
They keep pulling out all the stops to tackle COVID-19 backlogs in routine treatment that have inevitably grown, opines NHS national medical director Professor Stephen Powis. He goes on to mention that the new hospital in Berkshire is a fantastic illustration of what has been done to lessen long waits.
While seasonal pressures and COVID cases persist, people are committed to making optimal use of the additional healing investment, and one-stop shops, one-day hip replacements, as well as mobile CT and MRI scanners are just a few of the initiatives the teams are pursuing to help patients receive vital treatments, tests, and checks faster.
As they have stated throughout the pandemic, it's critical that anyone in need of healthcare continues to receive treatment and support from the NHS. This will be one of the greatest managed care hospitals in the NHS, using technology and innovation to give the best services and experiences for the patients, said Neil Dardis, Frimley Health NHS Foundation Trust's Chief Executive. The entire structure has been intended to give simple, efficient, and good care while also assisting in the reduction of waiting periods for patients requiring planned procedures.
Heatherwood Hospital is critical to the community, and they are thrilled that their employees will be working in such a wonderful place that will dramatically improve patient care. Healthcare facilities have treated over 600,000 patients with the virus, with over 100,000 admitted so far during the Omicron wave, all the while NHS staff and volunteers kept pulling out all the stops to give more than 118 million inoculations, including more than 32 million boosters, in the biggest and most prestigious vaccination programme in health service history.