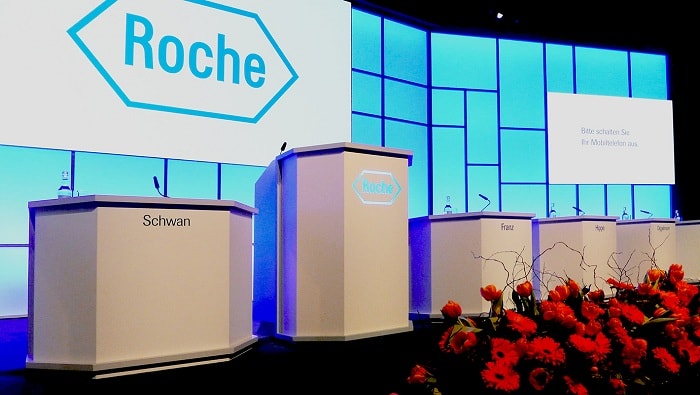 Roche and The Global Fund to Fight AIDS, Tuberculosis, and Malaria are partnering to enhance and boost diagnostic capability and pandemic readiness in low- and middle-income countries to fight HIV and TB through the Global Access Program.

TB affects approximately 2 billion people worldwide, with LMICs accounting for 95% of TB deaths. Over 6 million people living with HIV are undiagnosed worldwide, out of a total of more than 37 million. Many HIV and TB programmes have been interrupted by the COVID-19 pandemic, with HIV testing rates decreasing by 22% and an additional 100 000 tuberculosis deaths in LMICs by 2020. Roche and the Global Fund have partnered to improve HIV and tuberculosis identification in low- and middle-income countries by strengthening their ability to address key infrastructural concerns such as collecting and distributing diagnostic findings and controlling healthcare waste.
This entails developing efficient processes for collecting, transporting, testing, and returning samples to patients for prompt therapeutic care, as well as overcoming obstacles such as a lack of network access, workforce capacity, road access, and IT systems. The collaboration will also involve creative techniques to reduce the ecological and financial burden of healthcare waste generated throughout the testing process, as well as the disposal of instruments and medical equipment at the end of their useful lives.
Roche is thrilled to engage with the Global Fund and their partners to help nations create crucial testing networks in the global battle against HIV and TB, said CEO of Roche Diagnostics, Thomas Schinecker. By connecting their specialists with key local stakeholders, they hope to assist in the development of long-term solutions that can be expanded across countries, he adds. 
Getting individuals tested for HIV and TB is critical for restricting infection and engaging people in treatment, both of which are critical steps in saving lives and eradicating these illnesses as public health hazards, said Peter Sands, the Global Fund's Executive Director. They are excited to work with Roche to extend access to HIV and tuberculosis diagnoses. These efforts will help the world better prepare for future pandemics and boost the combat against such diseases. Roche will first endorse evaluations and application of new technologies and transfer of knowledge in 2 to 3 pilot countries, with the goal of scaling up and expanding support to 10 countries within the next five years, in partnership with the Global Fund, Ministries of Health, and also country-based partners.
The Global Access Program: What is it?
Roche announced its Global Access Program in 2014 to support the UNAIDS 2020 goals for combating the HIV/AIDS epidemic. Since then, the programme has grown to cover treatments for other high-burden diseases such as hepatitis B and C (HBV and HCV), and human papillomavirus (HPV) (HPV) and tuberculosis (TB). The SARS-CoV-2 test was recently added to the programme in reaction to the COVID-19 outbreak. With an emphasis on investigations and laboratory networks, the programme is aimed at promoting end-to-end, durable, local solutions that build ability and strengthen healthcare systems.
Roche's commitment to eliminating high-burden infectious diseases for chronic patients in resource-constrained environments with restricted access is reflected in its ongoing development of offerings.
Any laboratory that uses a Roche instrument system can ramp up testing all over multiple disease areas, increasing efficiency while working with limited resources and time. An integrated strategy supports national programmes aimed at expanding diagnostic testing availability to help patients manage or minimise the effect of preventable disease.
The Global Fund's Background
The Global Fund is a global movement dedicated to ending HIV/AIDS, tuberculosis, and malaria, as well as ensuring a better, safer, and more egalitarian future for all. They raise and invest more than $4 billion per year to combat the world's worst infectious illnesses, confront the injustice that drives them, and improve healthcare systems across 100 vulnerable countries of the world.
Regarding

Roche
Roche is the world's largest biotechnology firm and the global leader in in-vitro diagnostics. Having been founded in 1896 in Basel, Switzerland, it is the first major industry player in branded medications. The organisation strives for scientific excellence in order to find and develop medications and diagnostics that will improve and save people's lives all over the world. They are a leader in customised healthcare and want to continue to transform how it is delivered in order to have a greater impact. 
Roche has been designated one of the most sustainable firms in the pharmaceutical industry for the thirteenth year in a row by the Dow Jones Sustainability Index, highlighting their commitment to a long-term perspective in everything that they do.