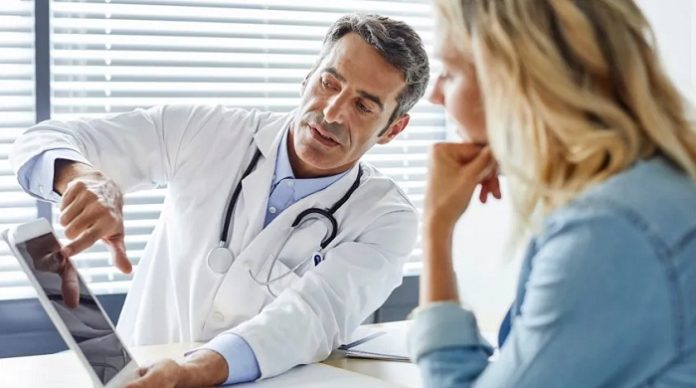 Somatus, the nation's leading and largest value-based kidney care company, and Inova Health System announce the new Nurse Navigator Program launch, an innovative addition to the already successful partnership. Together, the two organizations have a long-standing partnership committed to improving care and outcomes for patients with or at risk of developing kidney disease.

"Since 2017, Somatus has been a trusted partner offering our patients a first-class, inpatient acute dialysis program," said Paul D. Weisbruch, MD, a Physician Advisor and Director of Value for Inova's Medicine Service Line. "Through the success of our partnership, we've consistently recognized outcome and quality goals for our inpatient dialysis operations. We are excited to expand our partnership to include an innovative value-based care program for patients with chronic kidney disease and end-stage kidney disease."
Inova Health System implemented the new Nurse Navigation Program across all five hospitals in January 2023. It aims to transform how patients of Somatus' health plan customers with kidney disease experience and receive care in the acute setting and throughout their transition of care back to home.
"The Nurse Navigator Program is an excellent example of our shared commitment to innovation coming to life," said Somatus Co-Founder and Chief Executive Officer, Dr. Ikenna Okezie. "Together, we will continue to provide exemplary quality care and improved outcomes for all our patients."
Through the program, patients will experience increased face-to-face interactions with dedicated Nurse Navigator RNs and Registered Nurse Care Managers. With increased interactions, the program will further educate and empower patients, reduce avoidable readmissions, and decrease lengths of stay in acute care settings to give patients more healthy days.
"The Inova dialysis team represents an outstanding example of the Inova Mission in action when patients and team members form true relationships and bonds that encourage health and healing," said Danielle Sharpe, Director of Clinical Specialty, GE Lab / Interventional Pulmonology / Apheresis / Dialysis, at Inova. "We are thrilled to continue working with Somatus as we roll out the Nurse Navigator Program to help patients receive the care and attention needed in the hospital and beyond."
The program creates a smoother transition of care when patients leave the hospital and coordinates follow-up appointments to ensure the patient's prescribed care is being implemented. The program is an extension of care for the nephrologist and primary care physician.
"It's an honor to work with a partner like Inova who shares our vision, values, and goals," said Paula Moore, Vice President, Dialysis Operations and Clinical Services at Somatus. "The Nurse Navigator Program will enable RNs and RN Care Managers to deliver even greater, more personalized care for our patients. It's a win for patients, our clinical teams, and the health system."