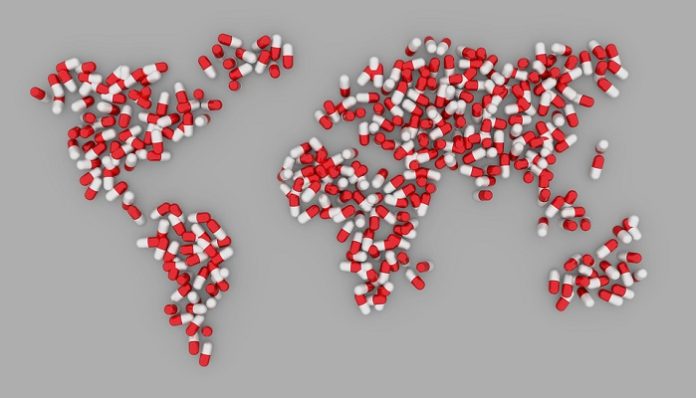 The global tourism market is ever-growing and was worth over $32.02 billion in 2021. With a projected growth rate of 11.7%, the worth would be much higher by the end of the year.
No matter how technologically advanced your country is, there'll sometimes be a need to visit other counties for medical attention. That's because some countries may have medical practitioners with a specialty in fields in which your country is lagging.
Again, the potential of saving costs can drive people to leave their country for others. Whatever the reason for medical tourism people have, we'll be examining the top 6 countries people often visit for medical purposes.
1. Singapore
Singapore offers some of the best medical services worldwide at a much-reduced rate compared to nations in the west. Statistics show that every year, the country receives over 500,000 medical tourists. Hospitals have the best pieces of medical equipment for every process. The nation is also renowned for successfully performing advanced and complex surgical procedures, many of which have received several international attention.
Recently, Singapore has set up International Patient Service Centers (IPSCs) to provide hospital pricing to patients and coordinate appointments with health care specialists. As a result, medical tourists can have a smooth experience from booking appointments with various hospitals to pricing and making payments.
2. Denmark
Denmark comes first in a 2020 ranking for nations with the best healthcare system, and it is anything but surprising. The country has some of the most advanced medical equipment you can come across in any nation.
One medical issue you would want to be handled in Denmark alone is the fertility problem. The country has some of the best professionals to carry out fertility treatment. Little wonder heterosexual couples, same-sex ones, and single women all choose to go to Denmark to solve their reproductive issues. An immigration attorney US can help you to process your medical tourism documents.
3. India
In 2019, India recorded almost 700,000 medical tourists, according to a medical journal . The country offers some unique medical services at lower rates than most other nations. A recent ranking of health costs revealed that healthcare services in India are far lower than in the US. For example, hip replacement surgery in India is $7,200, while you'll need a little over $40,000 in the US, $36,000 in Israel, and approximately $14,000 in Singapore.
Medical tourists often visit India for alternative medicines and expensive surgeries like bone-marrow transplants, cardiac bypasses, eye surgery, and hip replacement.
Besides, the government recently opened a medical tourism portal to allow potential visitors to make inquiries, locate the best hospitals for their condition, and book appointments with healthcare providers and other services. Again, the Indian government has been easing visa restrictions from many nations, making it easier for more people to enter the country.
4. Israel
Everyone knows Israel is the nation people trust the most for complex medical procedures like cardiac problems. The country possesses highly trained medical professionals who pride themselves in carrying out delicate operations to save lives. Over 50,000 people visit Israel yearly for its advanced medical facilities and ability to deal with complex issues.
The Sheba Medical Center remains a household name among international healthcare providers for its unique mastery in executing different types of heart operations.
5. Japan
Without a doubt, Japan is the most technologically advanced country in the world. The country's technological advantage extends to its hospital equipment and machines. The use of robots for some operations has also encouraged precision to the highest level.
Japan also boasts some of the best cancer treatment centers and cosmetic surgeries. Another reason Japan's medical tourism is receiving much attention is its relatively low cost for most healthcare services. For example, while an MRI scan costs about $2000 in the US, you need less than $200 to do the same in Japan. Amazing, right?
6. Dubai
You might wonder why one of the capital cities of the United Arab Emirates capital makes this list. After all, they are more renowned for their exotic architecture. You should also know that the city has evolved for all-purpose tourism capacity, including medical tourism. In 2021, Dubai received 630,000 medical tourists.
The government didn't spare any expense to make the tourist city one to reckon with in medical infrastructures, equipment, and personnel. Some of their specialties include dentistry, orthopedics, gynecology, plastic surgeries, and dermatology.
The only drawback to patronizing this city is the high cost of medical procedures. But we wouldn't expect less since everything about Dubai comes with much luxury and class.
Final thought
Medical tourism involves traveling out of the country to find solutions to health issues. That also implies you'll have to deal with different country's immigration rules to get access to their medical facilities. You might need an immigration advice service to prepare you for any country of your choosing.
Overall, no country has it all. You should do your findings to know where you would get the best treatment for your ailment or ask your doctor to recommend a place for you.