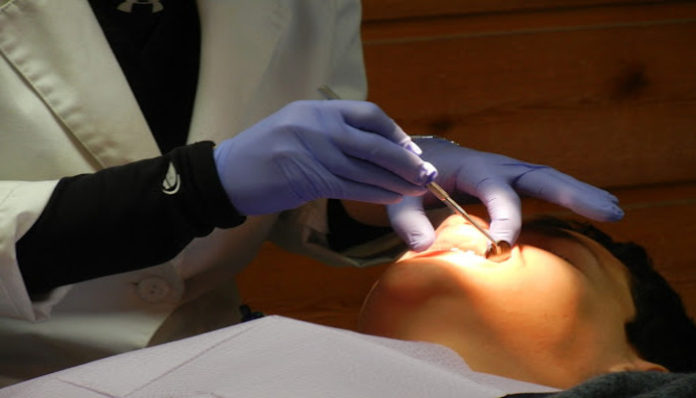 As the dentistry industry continues to evolve and change, its vital that trends and growth opportunities are monitored.
As a fast-growing industry with constant changes in technology, there are several innovations and trends every year.
The demand for new technology and progress has also created a demand for more dental practices and the dental industry still is one of the biggest medical industries.
Dental procedures have continued to change and become more cost-effective, less painful, and more efficient as technologies advance.
Keep reading to find out the biggest growth trends in the dental industry over the past few years.
Digital Marketing
In the past dental practitioners were small businesses that relied on small client communities and had no substantial marketing ability. Today, marketing is a crucial aspect of many dental operations.
With a rise in social media attention and awareness, dentists can reach an audience and clients through multiple advertising streams, such as TikTok, Facebook, Youtube, and more.
Multiple studies and surveys show that practitioners who don't have several advertising streams lack revenue and clients compared to those with marketing in a few apps.
Preventative Care In Child Patients
Many dental issues take many years to develop or at least don't come along quickly unless of course they are caused by accidents or injury.
This means that dentists advise patients as young children already that oral healthcare is vital.
Dental institutions such as The Smile Factory In Newcastle, believe in regular check ups for children to preserve their oral health and prevent problems before they become serious.
Making sure preventative dental care is taken from childhood is crucial as children develop habits that end up sticking with them as they grow up.
Preventative dental care is to prevent minor issues from getting worse or from developing in the first place.
3d Printing
A recent and quickly rising trend in dental care is 3D printing. This unique technology is on the rise and has come a long way in the industry.
With 3D printing, dental practitioners can create models and custom implants for patients with biocompatible materials, which serves lots of uses in cosmetic dentistry.
The technology has become quite mainstream and is now accessible by many, which leads to broader use in many operations.
It is truly one of the quickest-rising technologies in the dental industry, and for a good reason, with many implications that are changing the industry and its efficiency.
Natural Oral Hygiene Products
Natural and sustainable products have seen a massive rise in popularity in all spheres, and the dental industry is no different.
The demand for natural, clean and sustainable products in dentistry have never been higher and continues to rise.
As people look to be more environmentally friendly they look for their products to do the same.
This means dentists have been pushing for more natural products such as herbal toothpaste, bamboo toothbrushes, and natural oral supplements.
Patient Experience
Convenience and comfort of patients are at an all-time high with a significant focus on the patient experience.
Today patients have an array of choices in choosing healthcare providers, meaning it's of utmost importance that your practice comes across as the best option.
Patients always choose the easiest and most comfortable option, so reducing the worry and anxiety and leaving them feeling comfortable is crucial to gaining clients.
Many times people do not realize how the patient's mental state affects their willingness to carry out procedures and come in for a consultation. Emotions and client satisfaction play a big part in how well the industry does.
Artificial Intelligence
In general, the medical industry has already been reaping the benefits of AI, and the dental industry is on the rise in the incorporation of AI into their procedures and work.
With the adaptation of Ai in simple procedures and more so in scanning and detection, AI can detect lesions or issues and keep track of patterns in a patient's history.
Many dentists may supplement treatment with AI to plan treatments, add precision to diagnosis' and predict results in certain procedures.
Teledentistry
One of the biggest trends of the pandemic is telehealth, in multiple medical industries.
The rise of teledentistry comes with several benefits, such as ease of access and availability. It is proven that teledentistry and online consultations work just as well as face-to-face consultations.
Teledentistry isn't without its limitations, such as no direct care can be administered, it does however provide a more efficient consultation experience.
Laser Dentistry
The dental industry has benefited from laser treatments and technology for quite some time, laser dentistry has the widest range of benefits and uses from the rising trends.
Laser dentistry provides precision and accuracy to many procedures, cutting down on sutures and the need for a longer recovery.
By increasing the efficiency of laser technology and helping patients recover faster with precise procedures the entire operation can be run smoother.