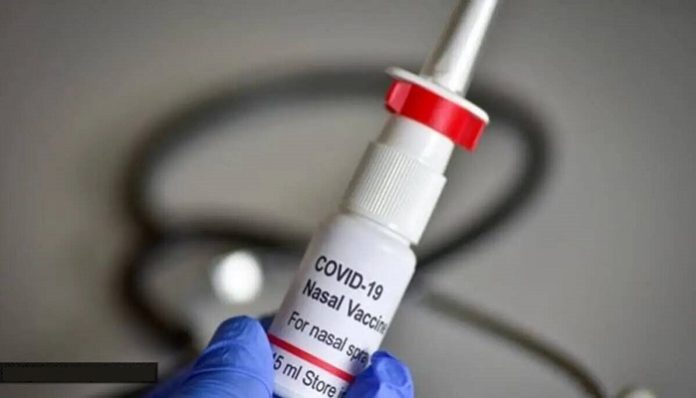 Researchers from Australia's Centenary Institute and the University of Sydney have created a novel nasal vaccination system that promotes strong lung resistance and tolerance against the SARS-CoV-2 coronavirus.
The newly developed vaccine strategy, which was successfully tested in mice and was published recently in Nature Communications, has the potential to be an effective tool for strengthening defences against COVID-19 infection and reducing ongoing viral dissemination.
The vaccine has been administered by simply blowing through the nose and is composed of the SARS-CoV-2 spike protein and an adjunct called Pam2Cys (a chemical that aids in stimulating a higher immune response within the body). In the lungs and airways of the tested animals, it induced significant levels of specific antibodies and elevated T-cell responses.
In the study on mice, the vaccine entered the respiratory system and remained there, attaching to the tissues of the nasal passage, airways, and lungs. According to testing, the lungs' T-cell responses had grown and the airways were producing significant amounts of protective antibodies. It's noteworthy that none of the immunised mice contracted COVID-19.
Dr. Anneliese Ashhurst, the study's lead author and a research fellow at the Centenary Institute and Faculty of Medicine and Health at the University of Sydney, stated that the current SARS-CoV-2 vaccinations significantly reduce death and severe disease, but prevention against infections is less effective. Breakthrough infections are still happening because COVID-19 can still be transferred by those who have received the vaccination. They require a novel vaccine strategy that limits COVID-19 transmission in order to stop viral spread and stop this virus from evolving. This vaccine differs from the majority of the currently available COVID-19 vaccines in that it allows for the direct production of an immune response in the nose, airways, and lungs- areas of the body that are most likely to be the first site of contact with the virus. This may clarify why the vaccine is successful.
The head of the Centenary Institute's tuberculosis research programme and senior study author, Professor Emeritus Warwick Britton, suggested that the novel vaccine approach could be crucial in the fight against several diseases. The strategy devised here, according to Britton, may help interrupt the COVID-19 infection cycle and will probably impact future coronavirus vaccine related studies.
He came to the conclusion that modifications of the new nasal vaccination might also be used to treat other bacterial or viral respiratory illnesses such as influenza, avian flu, SARS, and MERS.