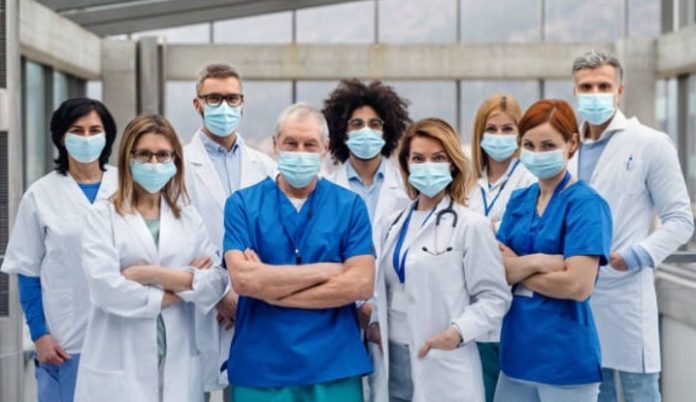 In England, six hospital trusts have brought to light critical incidents because of the rise in staff shortages, all due to COVID-19. University Hospitals of Morecambe Bay that serves the population across Lancashire and South Cumbria has become the latest of all the trusts to take up this measure, as confirmed by the chief executive, Aaron Cummins, in a statement. Boris Johnson, Britain's Prime Minister, has gone on to say that they will make sure to look after National Health Services in any way they can. He has also warned people and told them specifically that the pandemic is far from over. That said, the chief executive of NHS Providers, Chris Hopson, opines that the critical incident is a signal of high pressure as it inhibits the ability to share a range of priority services that are present. He too confirmed that many areas of health services are currently undergoing a state of unprecedented crisis.
On Monday alone, around 158,000 lab-confirmed COVID-19 cases and 42 unfortunate deaths were recorded, both in England and Scotland. The NHS will likely continue to face the heat in the weeks to come due to the rising number of hospitalizations. Significantly, Hospital and Ambulance services across the UK have now elevated their alert levels to the highest bracket.
In one of the blog posts by NHS Confederation's chief executive, Matthew Taylor, some of the hospitals are literally urging staff members to give up rest days and even annual leaves to sustain core services. Ward visitation restrictions have already been put in place, understandably to reduce the Omicron variant.
In another development, a letter from the Royal College of Nursing to UK Health Secretary, Sajid Javid, cited that the NHS at no cost can afford the present level of absences and has called for a more cautious approach to the pandemic restriction in the country, with no hold-up, whatsoever.