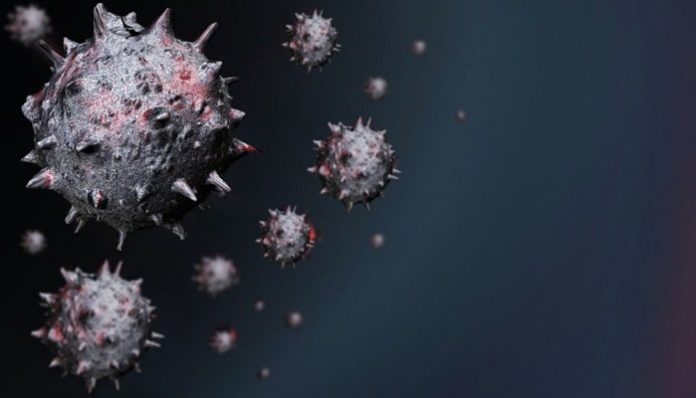 The US Centers for Disease Control and Prevention is keeping a watchful eye on recent monkeypox outbreaks around the world, as well as probable cases in the United States. It is currently monitoring six people in the United States for probable monkeypox infections after they sat next to an infected passenger who had symptoms on a trip from Nigeria to the UK in early May.
Separately, the CDC is looking into a case of monkeypox that was just confirmed in a person in Massachusetts who had recently gone to Canada. A suspected illness is being investigated by the New York City Health Department in a patient at Bellevue Hospital too. 
The preliminary tests will be conducted by the Health Department's Public Health Lab, and if positive, they will be forwarded to the US Centers for Disease Control and Prevention for proper validation, the authorities said in a press release.
Meanwhile, fresh monkeypox illnesses have been discovered in Canada, the United Kingdom, Italy, Northern Ireland, and Spain, among other places where the virus is not commonly found. From a scientific standpoint, authorities are concerned since this is such an unusual situation. Monkeypox is ordinarily only reported in West Africa or Central Africa, and one doesn't see it in the United States or Europe — and the number of cases reported is significantly higher than normal, Jennifer McQuiston, deputy director of the CDC's National Center for Emerging and Zoonotic Infectious Diseases Division of High Consequence Pathogens and Pathology, confirmed to a media network. 
Simultaneously, there aren't that many instances being reported — perhaps a dozen or a couple dozen — so the general public shouldn't be concerned that they're in danger of monkeypox right now, she said. The authorities are in the middle of the investigation. There are folks who are constantly being screened for infections, CDC spokesman Christine Pearson confirmed. That means that if someone has been subjected to a pathogen, their health will be monitored, and if they develop symptoms, they should consult a doctor.
The six individuals being monitored for possible monkeypox are all fit, without symptoms, and are deemed to be at minimal risk for monkeypox, according to Pearson, who also noted that none of them were seated adjacent to the unwell passenger and had no direct contact.
As the CDC's inquiry proceeds, immunizations have become a topic of conversation.
Smallpox vaccine

Is

 being discussed and evaluated by the

CDC
According to McQuiston, CDC authorities are reviewing whether the smallpox vaccine must be administered to healthcare personnel who treat monkeypox patients and anyone who may be at "high risk" of monkeypox infection. She said if giving smallpox vaccine makes sense in the current situation, it's obviously something that's being discussed and evaluated. 
Both the variola virus that causes smallpox and the monkeypox virus are members of the Orthopoxvirus genus, which belongs to the scientific family of "pox" viruses. As a result, immunizations used to prevent smallpox have also been found to protect against monkeypox. Despite the fact that the viruses are related, monkeypox is less infectious and produces less severe disease than smallpox.
They have vaccinations that are stored and ready to use, and if they are deemed necessary to assist control this outbreak, they will be utilised, McQuiston said.
They would say they are still in the early stages of figuring out what's causing this outbreak — and the fact that cases have been recorded in multiple locations around the world shows it's been happening for a few weeks, she added. As investigations are finished, they will be able to make much better recommendations for people.
According to the CDC, monkeypox is a rare viral disease in the United States, and the virus does not happen naturally in the country. Nevertheless, incidences have been linked to international travel or the importation of animals from places where the virus is more prevalent. Human-to-human transmission of monkeypox can occur when an individual comes into direct contact with the virus through big respiratory droplets, body fluids, or skin lesions after the virus has jumped from an animal to a human.
Fever, headaches, muscle aches, and swollen lymph nodes are some of the symptoms of monkeypox. The condition is known for causing lesions and rashes all over the body, especially on the palms of the hands and soles of the feet.
One needs to examine and respond from a public health standpoint, and he believes the general public should just be aware of this. But there certainly no reason to panic, and it is highly improbable that one can expect any sort of huge outbreak of this. And if one hasn't had any interaction in Massachusetts and is not linked to the individual who had the disease or in that link at all, the risk of contracting monkeypox is extremely minimal.
A mystery about monkeypox
Physicians in Massachusetts have been treating the US monkeypox patient at a dedicated pathogen centre within Massachusetts General Hospital, where he was originally diagnosed, with the same personal protective equipment they use for COVID-19 patients.
Dr. Erica Shenoy, from Massachusetts General Hospital, confirmed that the patient was undergoing a checkup related to symptoms and that the infectious diseases physician seeing the patient, after learning about some of the instances in the United Kingdom, decided that the patient may potentially have monkeypox.
Then they talked to the state's public health professionals. They passed the testing conditions, according to the decision, Shenoy explained. The patient had a favourable result.
They believe there is no clear risk to the general population at this time, Shenoy remarked. This is a developing scenario that one is trying to better understand why these clusters, which have also been observed in the UK, Portugal, and Spain, are developing, and to better understand the epidemiology.
Many of the monkeypox cases have been detected in men who have sex with men in both the United Kingdom and Canada, although the virus is not normally classified as sexually transmitted, and research into these latest instances is ongoing. Dr. Vivek Murthy, the US Surgeon General, stated that people should not be concerned about monkeypox at this time, but that they should be aware of the symptoms and when to seek medical treatment.
When monkeypox does crop up, it should be regarded as a serious one, one that they should explore, Murthy said, and they have got to make sure that they understand if and how it moving from individual to individual. He did confirm that the symptoms are comparable to the flu. The good news is that they currently have one confirmed case. However, one must continually be on the alert for new cases, he stated. They don't really want people to be concerned at this time. Again, these numbers are very modest, so individuals need to be aware of these signs and to contact their doctor when they have any concerns.