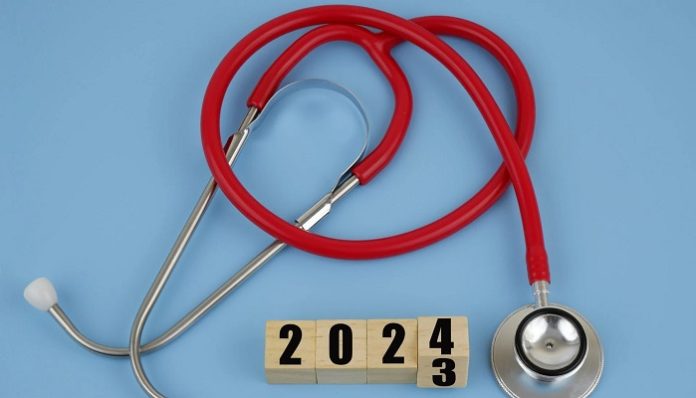 Moody's Investor Service has gone on to state that the nonprofit hospital sector is expected to experience elevated financials in 2024. This can be attributed to the anticipated rise when it comes to reimbursement rates as well as volumes, which are projected to overtake the ongoing challenges related which happen to be related to labour expenses.
The ratings agency went on to release a report stating that the sector's median operating cash flow is anticipated to see a rise by 10% to 20% throughout 2024. Moody's revised the outlook for the nonprofit healthcare sector from negative to stable because of these trends.
The agency's outlook report states that a financial recovery is expected to gain pace in 2024, characterized by a rise in the cash flow margins. Although there happen to be risks associated with certain government initiatives, it is crucial to note that increased state financial support and the funds availability from the Federal Emergency Management Agency- FEMA will greatly help healthcare providers when it comes to their financial recovery.
Moody's says that the industry's median operating revenue is forecast to increase by 4% to 6% through 2024, and this progress can be attributed to higher negotiated rates of reimbursement. That said, it is important to note that these rates will go on to differ significantly between providers and may come with denials of reimbursement claims as well as payment delays.
The report says that the healthcare sector is expected to witness a slight volume increase, particularly in outpatient settings, meaning that health systems will keep focusing on the growth of high-margin outpatient service lines, right from oncology to orthopaedics.
It is also anticipated that there will be a slight increase in median operating expense growth, dipping within the range of 3% to 5%. Moody's has stated that the growth of labor costs will dip in comparison to yesteryear, but it is important to note that hospitals' basic costs will continue to be higher within the structure. However, if in case hospitals fail to implement effective cost controls as well as other performance improvement efforts, the sector may go on to see a situation where expense growth overtakes revenues.
Moody's stated that management teams are anticipated to respond to these challenges by speeding up initiatives that have in them redesigning workflow, making better when it comes to IT, and raising the utilization of telemedicine, as well as additional technologies that go on to streamline operations. Hospitals will also aim to lessen costs by forming collaborations with physician management organizations as well as groups that specialize in revenue-cycle management, IT, care management, enhancing the patient experience, and, of course, other related areas. They are expected to increase their capital investments after postponing them during the pandemic, but they are still expected to maintain a strong liquidity level, partly because of the repayment of accelerated Medicare payments. Apart from this, organizations will see some relief in their debt covenant levels because of the increase in operating cash flow. That said, it is important to note that some organizations may still be at risk when it comes to default.
Moody's has acknowledged that there happen to be many potential obstacles that could hinder the expected recovery when it comes to nonprofits, which include the possibility of substantial rises in case of labor or supply costs, inflation, disruptions in volume recovery, and also a rise in COVID-19 cases.
The agency also discussed federal as well as state policies that may go on to hinder recovery, which include limitations on the 340B program, potential needs for nurse-to-patient staff percentages, Medicare reimbursement proportions that are below inflation, as well as disenrollment from Medicaid.
Moody's went on to state that certain states' Medicaid-directed payment programs will result in an increase in Medicaid-managed care reimbursement. Additionally, these programs may also go on to offer funding for indigent care, which can help lessen any potential revenue loss. Additionally, FEMA is still offering one-time grants when it comes to covering COVID-19-related expenses that have already been incurred. However, it is important to note that the timing of these payments is not known and may as well be subject to delays, as FEMA also requires funds to offer assistance when it comes to natural disasters.